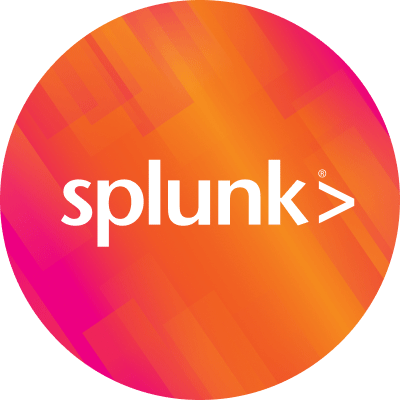 By Splunk September 26, 2017
Looking back through history, so much of what has shaped and changed the world, and even seemed inconceivable at the time, began with a single question.
For example, the discovery of Play Doh, started with a question: "How can I clean filthy wallpaper?"
Brandy was invented through the question, "How can I save weight, space, and money when transporting wine by boat?"
The inventors, investigators, innovators that asked questions like these had something in common: They were powered by their own curiosity, always seeking more, asking new questions and searching for new answers.
Splunk users are asking the critical questions
You, our customers, are the inventors, the innovators in your organizations, leveraging the power of data to make a difference. In our always on, always connected world, machine data can be used to increase customer satisfaction, differentiate us from our competitors, and generate revenue-- but only if you know what to do with it. You are asking the critical questions. And you are using Splunk to help you find the answers.
The impact of your use of Splunk has been immense. It has led to 1.5 million fewer IT support incidents, up to 90% faster response time to security incidents and 100 million hours saved of security IT labor. Let's look at a few examples.
Streamlining complex infrastructure for the State of Louisiana
The State of Louisiana may be familiar to some of you, its rich history and culture in particular. You're probably less familiar with their complex IT infrastructure. Louisiana was challenged with managing data effectively across dozens of state agencies, while handling invoicing to each agency in a fair and transparent way. Derek Williams, Director of Data Center Operations for the State of Louisiana, used Splunk to drive IT consolidation and modernization that brought about cost savings of $70 million. He and his team are now starting to look at how to optimize business processes in addition to IT infrastructure.
The airport of the future: Dubai Airport
With 90 million travelers passing through each year, Dubai Airport is the world's busiest airport for international travelers. Michael Ibbitson is using Splunk to monitor airport statistics, baggage, security, and WiFi. He is also using smart technologies and a whole range of sensors -- 3D cameras, metal detectors, and other devices -- to capture data from throughout the airport, and the surrounding area.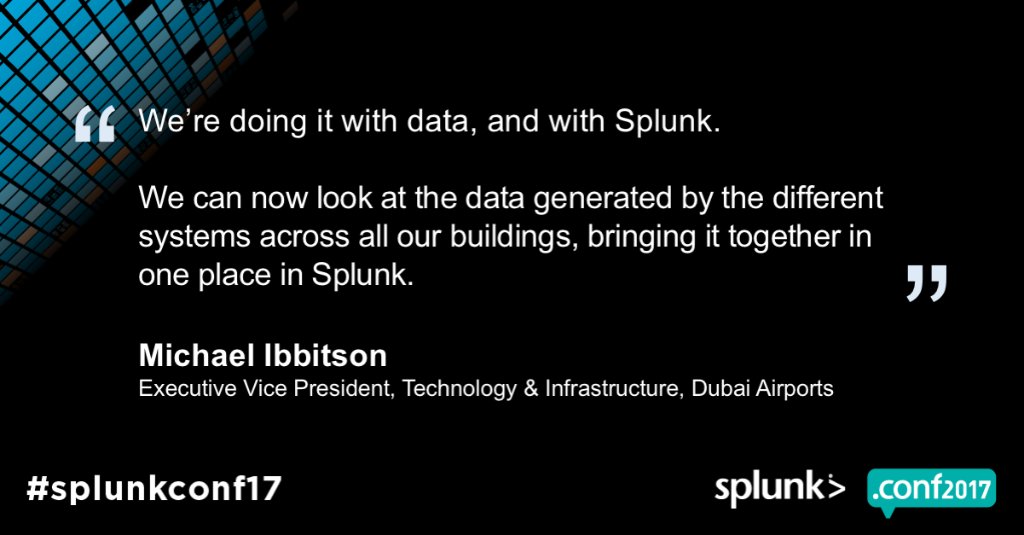 Making sense of all this data has led to significant results. The wait in security lines is now less than 5 minutes. The airport delivers the world's fastest wifi -- 200GB with zero black spots -- and it's free! Baggage can be located via your smartphone at any time throughout the journey from plane to baggage carousel.
Going where your data takes you
A simple question has the possibility to turn into more questions, which almost leads to more questions that have the power to take you somewhere you never thought possible -- to better insight, to cost savings, to stronger security, to a new level in your career.
You are the reason a company like Splunk was founded and has grown. You are leading the way into unexplored territory, and we are here with you on that journey.

This week, Splunk is hosting our annual user conference, .conf2017, in Washington DC. This is the place where the inventors, investigators, and innovators come together to share ideas and learn about new ways to use Splunk.
Cheers!
Doug
----------------------------------------------------
Thanks!
Doug Merritt