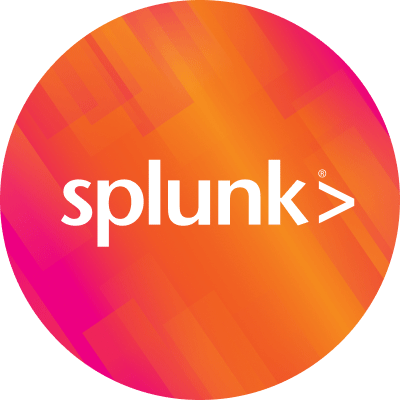 By Splunk October 02, 2018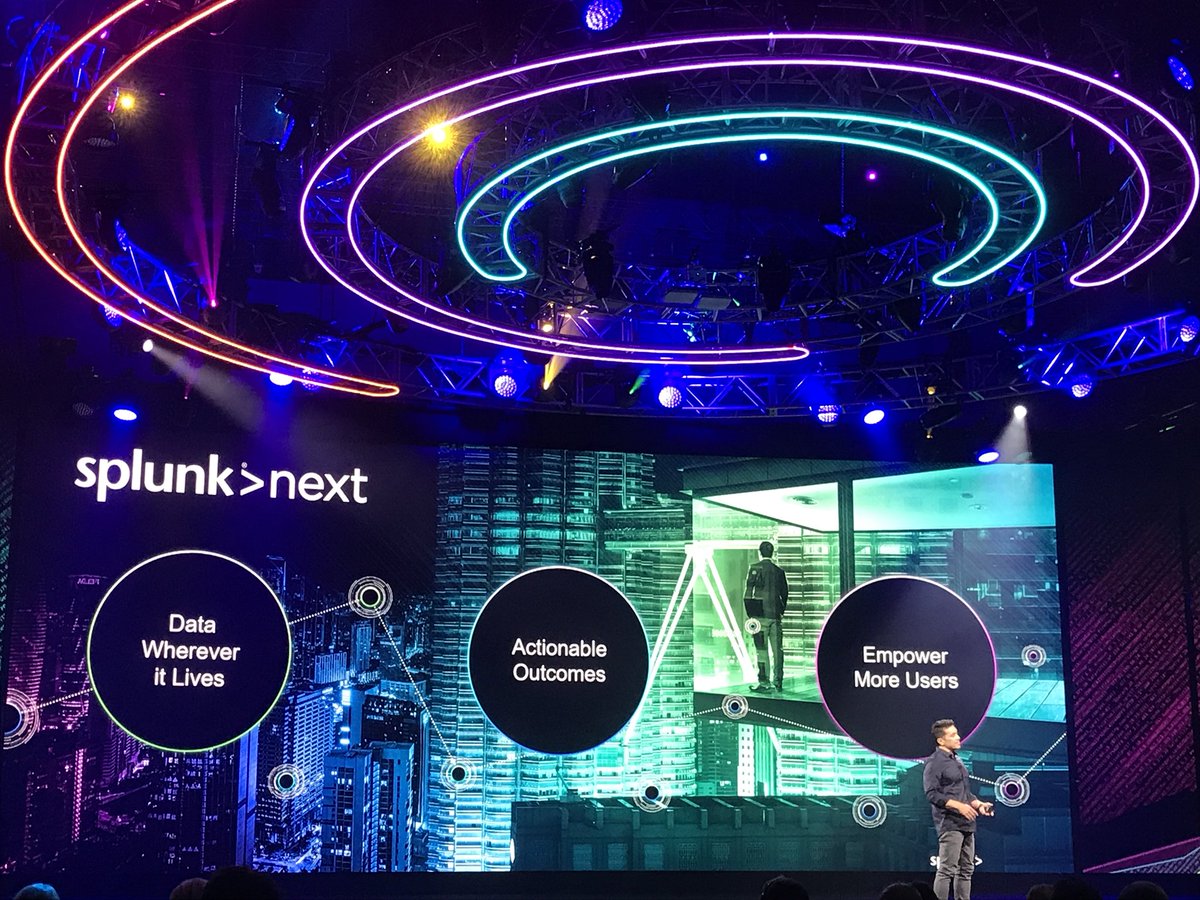 UPDATED 6/21/2020: Splunk Data Fabric Search (DFS) is no longer available for purchase as of May 20, 2020. Splunk Enterprise 8.x customers may continue to use the free version of Splunk DFS included with their Enterprise license. Version 1.1 is the final release of Splunk DFS, and version 1.2 is the final release of the accompanying Splunk DFS Manager app. There will be no additional major or minor releases of either product. Splunk DFS 1.1 and the Splunk DFS Manager app 1.2 will be supported until the October 22, 2021 end-of-support date of Splunk DFS 1.1. See the Splunk Software Support Policy for details.
Splunk Business Flow is no longer available for purchase as of June 20, 2020. Customers who have already purchased Business Flow will continue to have support and maintenance per standard support terms for the remainder of contractual commitments.
---
We are all products of the world's beautiful and complex evolutionary process. So it's not surprising the data landscape mirrors this biological landscape, both in its complexity but also in its chaotic evolutionary process. The landscape of data is changing as quickly as a programer can code, and over the last 50 years we have seen a digital explosion which continuously forces our organizations to evolve at an unprecedented pace.
The wave of companies who are thriving in this digital explosion realize that this chaotic world of data isn't just noise, or something to be "managed and controlled." It's the biggest opportunity in history. They're proactively using both their own data and data produced outside of their organization to create entirely new business models. They're using this data to make things happen.
Splunk Works the Way Your Data Works
Since our first bits shipped, Splunk has taken a different approach to data... Our founding principles don't resist the messiness of sprawling data or the uncertainty of the next technology evolution. We embrace it. In short: We work the way your data works. And that means Splunk gets you from that sprawl to meaningful actions faster so you can make things happen with data.
For years, I've watched Splunk customers—you—make things happen with their data, so we asked, "How could Splunk help you make even more things happen?"
What we heard is that you want to:
Make it easier to access data with Splunk no matter where it lives and no matter what format it is in
Make it easier to automate the actions and outcomes in order to drive the business forward
Make it possible for all kinds of people to ask questions of Splunk and get to answers, no matter their role or where they might be in the world
Introducing...Splunk Next!
Well, you asked and we're answering. Introducing Splunk Next, one of the biggest waves of product innovation in our company's history!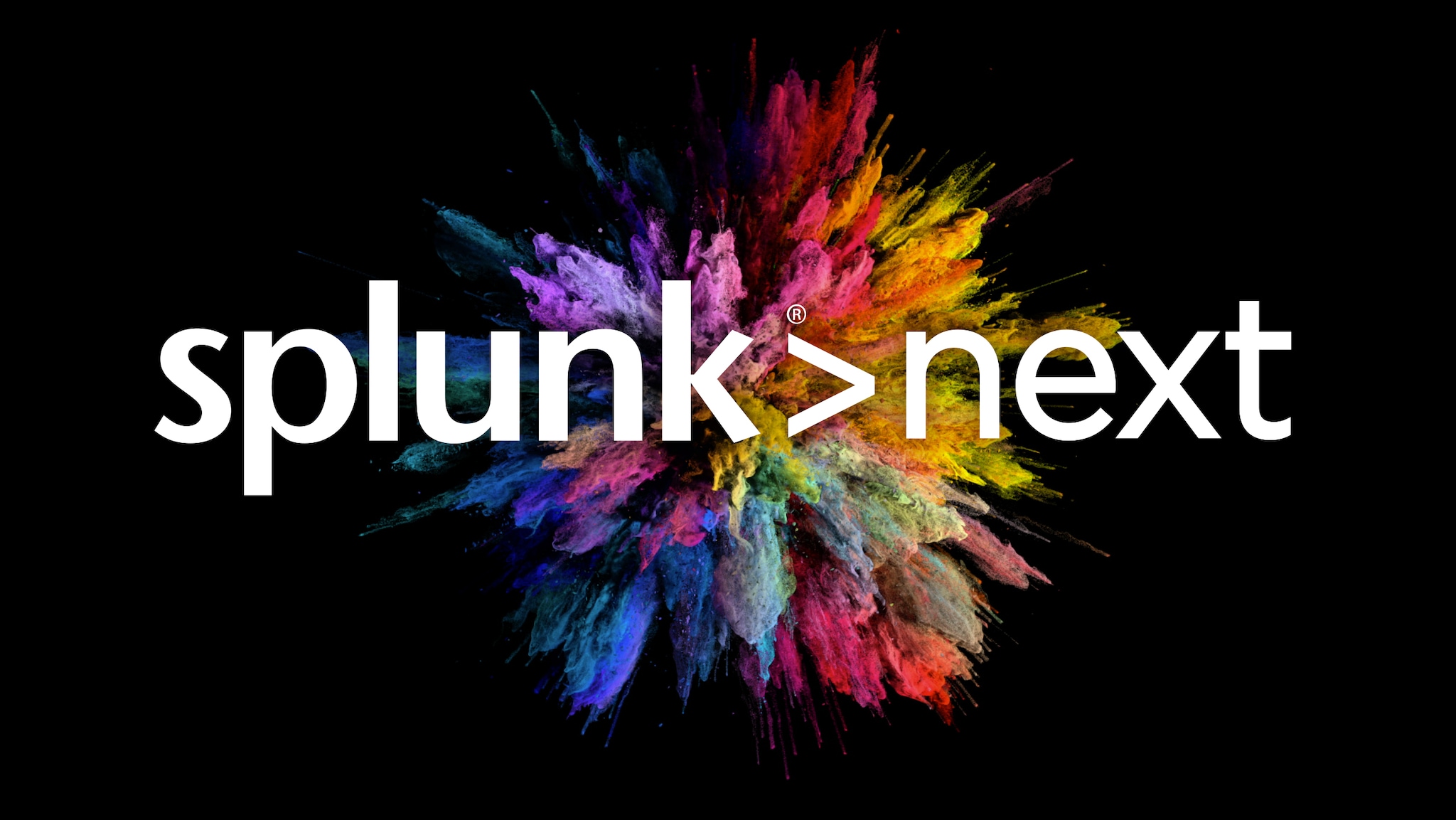 Splunk Next is our vision to deliver products that enable you to do what you want to do with data in the enterprise. We've reimagined how you access data, ask questions and make things happen with data.
We are ecstatic to see our innovations come to life, bringing the power of data to more people with Splunk. Splunk Next is a testament to the ongoing investments we've made in innovation. We have more than 280 U.S. patents with more than 500 additional patent applications pending and are so proud to have recently been ranked by Forbes as #9 in the top 100 public companies shaping the digital economy!
What Does Splunk Next Do For You?
We revealed our Splunk Next innovations at this week's .conf18, and the ongoing Beta programs will enable you to:
Ask Questions: Open customers to a broader set of data sources
Evaluate, transform and perform analytics on data in motion through Splunk Data Stream Processor.
Search at massive­-scale, analyzing trillions of events at millisecond speeds with federated search across multiple indexes through Splunk Data Fabric Search.
Get Answers: Empower a broader set of customers from IT and Security to Lines of Business
Interact with Splunk products from a mobile experience via Splunk Mobile and Splunk Cloud Gateway.
Use augmented reality (AR) to interact with and take action from data through features such as QR codes, scanning for dashboards, UPC scanning and near-field communications New Data sources.
See all business process flows, including the entire customer journey, to enable users to easily see trends and make smarter decisions with Splunk Business Flow.
Take Action: Operate on data wherever it lives
Ask questions of Splunk using voice and text and receive immediate responses with natural language.
Build next-­generation data-­rich apps and access a full suite of sample code, cloud­-native services and more with Splunk Developer Cloud.
For more on the many exciting announcements that came out of .conf18 this week, watch my Facebook Live Q&A from the source=*Pavilion below.
Lastly, I would be remiss if I didn't acknowledge the efforts of all those involved in making this latest wave of innovation possible. It took the entire Splunk village. I want to give a special shout-out to our customers who worked side-by-side with us to provide detailed feedback and recommendations to make Splunk the most powerful way to make things happen with your data, and to our engineering teams who have been relentlessly pushing our architecture into new territory. Thank you, and here's to making things happen with your data!
----------------------------------------------------
Thanks!
Doug Merritt