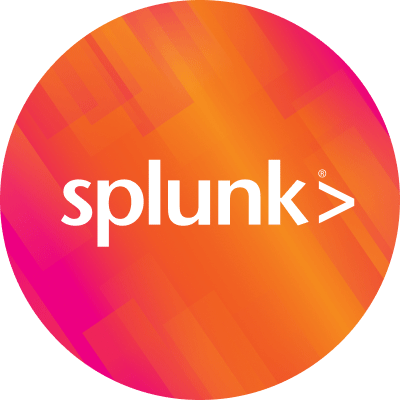 By Splunk January 23, 2015
Building on years of collaboration Splunk and Cisco are kicking off 2015 on a high note. Last week Splunk joined Cisco for a discussion on the Power of Application Centric Infrastructure and now we're packing our bags for a week of Cisco and Splunk-y goodness at Cisco Live Milan January 26-30, 2015.
At Cisco Live Milan 2015 you'll learn how Splunk and Cisco have teamed to deliver unified visibility into application and network performance, dramatic reductions in troubleshooting times, better and faster response into security incidents, and more. You'll discover practical ways to get even more value out of your existing Cisco environments – from ASA firewalls to Catalyst and Nexus switches to Meraki wireless devices – and how Cisco is helping optimize Splunk deployments with pre-tested Cisco UCS Integrated Infrastructures.
Here's a sneak preview of what to expect at Cisco Live Milan …
Splunk in Cisco's World of Solutions
Visit Splunk booth #G14 for insights into how thousands of organizations leverage operational intelligence and big data analytics to drive informed decisions across the NOC, the SOC and throughout their businesses.
Stop by Splunk's booth to chat with experts on searching, analyzing and reporting across massive volumes of real-time and historical data wherever it makes the most sense—at the data center core, in the cloud, at the very edge of your network environment or all of the above.
Featured live demos include:
Intro to Splunk. New to Splunk? No problem. In 5 minutes pick up the basics on getting data into Splunk and searching, alerting, reporting, and creating dashboards.
Splunk Enterprise Security Overview. Learn how Splunk is used for continuous monitoring, security investigations & forensics, and advanced threat protection. You'll see how analytics-driven security helps defeat modern threats and why Gartner ranks Splunk a "Leader" in it's Security Information and Event Management (SIEM) Magic Quadrant.
Cisco Security Suite Attack Chain demo. Splunk delivers out-of-the-box integrations with Cisco Firewalls, Advanced Malware Protection, WSA, ESA, ISE and pxGrid. See how Splunk's Cisco Security Suite delivers unified visibility across Cisco security platforms BEFORE an attack happens, enables rapid response DURING an attack and facilitates a thorough forensics investigation AFTER an attack.
Splunk Operational Intelligence. See how Splunk accelerates troubleshooting, capacity planning, change monitoring, and much more.
Operational Analytics for Cisco ACI Environments. The combination of Cisco ACI and Splunk enable a comprehensive view of application health with the ability to monitor the entire end-to-end environment in real time and proactively prevent issues from impacting end users. This demo highlights the use of Splunk for rapid detection, troubleshooting, and repair of faults across multi-tenant environments.
Visit the Cisco Security booth where Cisco's Identity Services Engine (ISE) team will be demoing how to quickly identify and remediate users out of policy compliance from Splunk dashboards via ISE leveraging newly released Splunk and pxGrid integration.
Also stop by the Cisco Application Centric Infrastructure (ACI) booth for a deeper discussion on Cisco's ground breaking SDN architecture and demo of how Cisco and Splunk have collaborated to combine application visibility delivered by ACI with operational analytics enabled by Splunk Enterprise.
Speaking Sessions
Join Splunk's Matt Davies on Tuesday at 1:15pm in the World of Solutions Partner Theater:
Greater Operational and Security Insight Within & Across Your Cisco Environment (BRKGS-2538). Splunk and Cisco are working together to provide unified visibility into your application and network performance, better and faster response into security incidents and potential breaches, dramatic reductions in troubleshooting times and the ability to proactively fine-tune your infrastructure capacity to boost your applications needs. Discover ways to immediately do even more with a range of Cisco technologies and solutions – ACI, UCS, pxGrid, ISE, SourceFire, WSA, IoT, and many others – with Splunk software.
More detail regarding joint collaborations and integrations can be found in a variety of Cisco sessions including…
Who to Follow
For the updates directly from the show follow @splunk, @mattdavies_uk‪, @andrewmorris_uk, @Splunk_Jenny, and @friea on Twitter.
Hope to see you in Milan and perhaps chat over bacon at PancettaIT …. Ciao!
----------------------------------------------------
Thanks!
Friea Berg