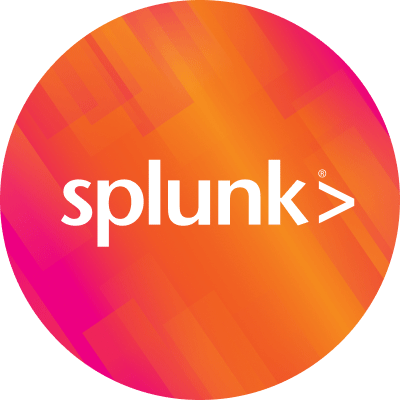 By Splunk October 15, 2012
When I was in Las Vegas last month for our Users' Conference, I randomly threw twenty dollars into a pirate-themed penny slot machine. It was late at night, I might have had an adult beverage or two, and I was feeling lucky. Actually, I was resigned to losing my $20 and going to bed. To my surprise, after just a few minutes of randomly hitting buttons and playing all 30 lines like a Vegas VIP, I hit some kind of jackpot and walked away with $40. Vegas, I own you!
No doubt about it—everyone loves to feel like a winner! So, on Tuesday night during the Search Party, we distinguished the winners of this year's Splunk Revolution Awards. The Revolution Awards were established to honor individual users who have done their best to take Splunk to the next level at their organization. Incidentally, many of our winners were also presenters at the conference, so you can check out their presentations here.
The first category in this year's awards was the Splunk "Do-Gooder" Revolution Award. This category was established to recognize customers who have used Splunk to try and make the world a slightly better place. This year's winner, Tim Arneaud, has found a "green" use for Splunk that greatly improved energy efficiency at his organization. So cool! I'm sure we're going to see a ton more entries for this category next time.
Our next award category was the Splunk Ecosystem Award, which recognizes customers who have integrated multiple Apps to deliver a cross-platform/cross-vendor solution. This year's winner of the Splunk Ecosystem Award was Rick Yetter. Rick also told me that after .conf, he was going to be presenting at his kid's high school about Splunk. How ridiculously awesome is that?!
The next award was the Splunk Developers Award, which recognizes our customers who have expanded the capabilities of Splunk using the Splunk SDKs, APIs or other tools. We love developers at Splunk! This year's awards went to Scott Levi, Gerrit Schmitz, Hendrik Gostmann and Dr. Andreas Klein!
The Splunk Innovation Award recognizes our awesome customers who have used Splunk in an innovative way, for example to solve a unique problem within their organization or to uncover a new business or product opportunity. The winners this year were Jason Crenshaw and Jon Stearley. You can actually Google these guys to see the neat things they're doing with Splunk. Also, they would like us to produce a Splunk-branded Snuggie / Slanket (Splunket). I'm just throwing that out there, because I'd love one of those Splunkets. It gets cold in server rooms and at my desk here at Splunk HQ.
Up next was the Splunk Enterprise Award, which calls out those extraordinary customers who have had to overcome various technical and staffing challenges or prove ROI in order to enable Splunk Enterprise to shine at their organization. Our winners this year were Dan Cundiff, Eric Helgeson, Jordan Redner, Sri Gopinath Ramalingam and Mike Tsai. I believe they all enjoyed meeting Buttercup.
Our final category this year was the Splunk Ninja Award. The Splunk Ninjas are those individuals whose dedication, vision, conviction and commitment to Splunk is a true inspiration. And they're all doing some very cool things with Splunk, too. For example, Ninja Charles Wheelus is doing some really impressive work in SLA compliance assurance for wireless networks. I seriously could write a novel about what each of these guys has done to become a Splunk Ninja, but I'm about to go over my word count, so I'll just say hooray for all our 2012 Ninjas: Sundar Rajan, Justin Hardeman, Charles Wheelus, Paul Johnson, Gavin Reid and Dave Schwartzburg!
To be honest, there were so many amazing Splunk users who were nominated that it was very difficult to select this year's award winners. We have so many incredible, talented, dedicated customers that I feel like I'm the real winner when I get to talk to one of them and find out what they're doing with Splunk. In fact, plug, plug, I can't wait to meet more customers next year at .conf2013 next year. And please don't hesitate to nominate people for next year's awards – we're happy to take submissions year-round at awards@splunk.com. Really, it's a win/win!
----------------------------------------------------
Thanks!
Irina