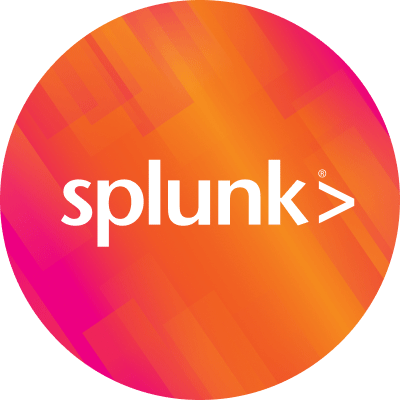 By Splunk August 07, 2015
With the grand prize of $100,000 being awarded to the Fraud and Insider Threat category, it was only appropriate to announce the winners at Blackhat 2015 – one of the largest security conferences in the world. And though all of the winners couldn't make it on short notice – they were coming from all over the globe, one even sending a video from the peaks of the Swiss Alps.
We received a great mix of submissions from customers, partners, and even some Splunk newbies. This really was a great showing of the breadth and varied experience of our users and developer community, as well as the creativity that can only come from a field from such varied experience and location.
What were we looking for?
As with past rounds of Apptitude, we were looking for a combination of creativity, technical ability, and innovation – in other words, the perfect combo of flash and substance. With an impressive cross-section of judges from inside and outside of Splunk, experts and partners from industry, and some of our very smartest Splunkers, we evaluated entries from a number of angles and really dug into the back end of each submission.
What did we get?
Winners are an impressive bunch from all over the world: Europe, Asia, Australia, and the US are all represented. Each addressed the challenges of each category very differently, and used Splunk in ways that we expected – and some in ways that we didn't. Some were more visual, and others more technical. Take a look at all the submissions for yourself.
And the winners are…
Fraud / Insider Threat: Develop Splunk apps to anticipate, predict and identify malicious user activity, fraud, insider threats and more.
Social Impact: Develop open data apps for social impact with Splunk – a platform that matches the scale of our biggest social problems.
Innovation: Pick a problem and design your most innovative approach using Splunk software.
And the winners were far from the only interesting submissions. Entries addressed everything from public transit to financial management; benchmarking systems for use with Splunk; call center routing to geo-mapping of phone numbers. Even visualizing information on programs and facilities available at hospitals throughout the US.
What's great about the Apptitude contest is that it helps to attract some really talented developers, and gives others an excuse to share what they've been working on. After all, some of the best Splunkin' is being done behind closed doors.
From all around the world, Splunkers are coming out strong to show their chops with Splunk Apptitude. And while the first round of Apptitude attracted mostly customers and partners, we are starting to attract some great newbies to the fold, and who are using unique approaches to address common problems.
Quality
But this isn't just about quantity – we received slightly more submissions this round than the first – but the quality is also improving. Visualizations are getting more impressive. Technical approaches are getting more creative and more interesting. And all benefit the community of Splunkers via Splunkbase.
And what's next for Apptitude? You'll have to join us at .conf 2015 to find out!
You can check out all the submissions at http://splunk.challengepost.com and download some of the winning apps at http://splunkbase.splunk.com.
----------------------------------------------------
Thanks!
Corey Marshall