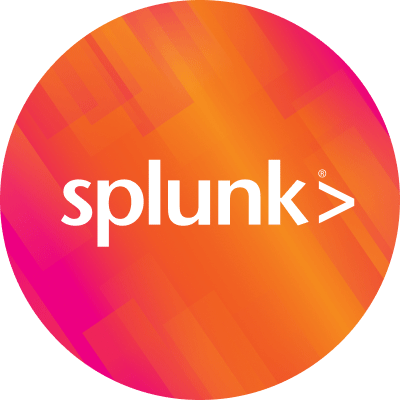 By Splunk September 04, 2018
If you're headed to .conf18 later this month – and even if you aren't – I'd like to share a little bit about one of my favorite happenings, theCUBE. If you haven't stumbled upon it in past years on the expo floor or spotted them in action at another tech conference — they covered over 100 events last year alone — theCUBE is a live interview show that covers all things enterprise tech. Hosts from theCUBE join us onsite at .conf each year to meet with Splunk customers, executives, practitioners, thought leaders, analysts and more. An added plus: theCUBE streams the interviews online for anyone who isn't able to join us in Orlando.
Last year in Washington, D.C., theCUBE featured customers, partners and executives from over 20 companies including Yelp, Carnival Cruise Lines, Accenture, Dubai Airports, TransAlta and Palo Alto Networks. They talked about how they're solving problems with Splunk solutions, discussed emerging topics in the data world like machine learning and artificial intelligence and more. This year, we're looking forward to welcoming hosts Stu Miniman and Lauren Cooney to .conf, where they'll spend two days hearing about interesting challenges and fresh perspectives from some new faces.
Thinking back to .conf2017, brilliant guests like Zach Musgrave and Chris Gordon, both software engineers at Yelp, headed over to theCUBE after their breakout session to expand on their team's adoption and journey with Splunk. They talked about how although the Splunk platform was originally brought on through a different team at Yelp, it wasn't long before others saw what that team was able to do with Splunk. Unsurprisingly, Chris said others realized, "Oh, this is fantastic, we want to use this," – so those teams are, in a variety of areas throughout the company, solving myriad problems with their data. Check out the full interview to hear more about their usage, the business value they're getting and what Zach thinks of DevOps (hint: it's complicated).
Another highlight – having one of our own Splunkers, CEO Doug Merritt stop by after his keynote and share his observations on our customers' energy and ingenuity, both at .conf and every day. He also spoke to the continued focus on customer success, growth of Splunk and where it stands in the conversation around big data and evolving technologies like ML and AI. As Doug mentions in his interview, "The world is becoming a data-driven and a data insight world," and Splunk is positioned well to help our customers get answers from their data. Hear more about his take on this and more in his interview here.
There are so many other great stories to listen to from last year. If you haven't yet I highly recommend taking a look at some of those past interviews. And be on the lookout for theCUBE interviews taking place live at .conf18, or on the .conf18 site, October 2-3 from 10:30 a.m. to 5:30 p.m. ET. We'll see you in Orlando (or online)!
----------------------------------------------------
Thanks!
Kaitlin Reynolds