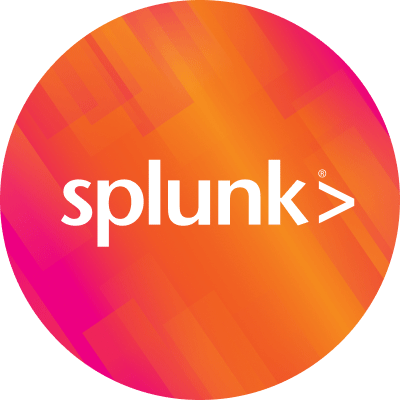 By Splunk October 01, 2012
Attending .conf for the first time this year, I was reminded of the lyrics from Elvis's song Viva Las Vegas
" How I wish that there were more
Than the twenty-four hours in the day
Cause even if there were forty more
I wouldn't sleep a minute away"
I didn't want .conf12 to end. Hearing our customers talk about their usage of Splunk, meeting some of you face-to-face and learning all that's going on in Splunk put me in a high trance – one that I've not quite experienced in Vegas before.
Speaking specifically about virtualization – we had multiple sessions – for VMware, for Citrix solutions such as XenDesktop, XenApp, Server Virtualization and more. Here is quick summary on some of them.
In the various breakout sessions for VMware, we showed customers how the Splunk App for VMware (the App) harnesses and stores data in full fidelity. We presented on the ease of accessing the 20s performance data, the ability to correlate the metrics from the VMware environment with data from the OS, application, network, storage…. We also talked about how simple things like access to logs on-demand solve significant challenges around troubleshooting and historical trend analysis. With real-time insights into over-utilized datastores, VM migrations and snapshots, user-access, roles and changes, potential harmful logs… we discussed how our customers have found innovative ways to use the data for troubleshooting performance issues, optimizing resource usage, planning for capacity and ensuring security.
We also had a more in-depth technical session that talked in great detail on the best practices for installing and configuring the App. Feedback from the attendees indicates that these sessions helped them understand the various ways machine data can be put to use within Splunk. There were also some great discussions with customers on other use-cases we can solve using the App – enlightening for the Splunk team indeed!
We demonstrated the ability to Splunk the entire technology stack – across VMware, Citrix, UCS, NetApp and Hyper-V. We gave a preview into our upcoming hypervisor agnostic solution with an update to the App for Server Virtualization. With the ability to filter and visualize performance across these hypervisors, this can't come soon enough for customers running more than one hypervisor (and there were quite a few of them). The App for XenDesktop allows scoring user experience and proactive detection and alerting on end-users problems thus giving new levels of visibility for VDI admins. Customers were also introduced to the upcoming ability to drill down from one layer into the next, across Apps and across IT stacks – EASILY with our solution for XenApp. Overall, the various Apps for Citrix were received with great enthusiasm from our customers.
I also want to call out the presentation by Rick Yetter (@superdadaz) from Apollo Group's on Automating Splunk in the Cloud. Rick presented on how he has been able to use Splunk for Capacity Planning, System Monitoring and Application Management.
They use the *nix App to capture metrics on CPU, Disk and IO. This allows them to track and forecast the need for additional servers or if specific applications have been allocated too many servers. Forecasting when they may hit a critical threshold based on user traffic is now made possible by utilizing canned and customized reporting and searches based on the Splunk App for *nix.

An absolutely incredible part of their implementation blew my mind – across over 2000 servers at any point of time connected by VPC, they are running 1 (yes – you read that right ONE) search for CPU alerting, high memory alerting, low disk alerting and more. Rick talked about how they achieve this by automating the installation of a Splunk forwarder on every single server that is deployed in the cloud, thus providing immediate visibility into server behavior. They are then able to easily translate this behavior with this one alert that they have created.
They use the non-invasive Splunk App for JMX to poll over 250 applications to collect metrics on threading, OS, garbage collection, run time, class loading and many more. This gives them the ability to view application specific metrics and compare application performance to server load.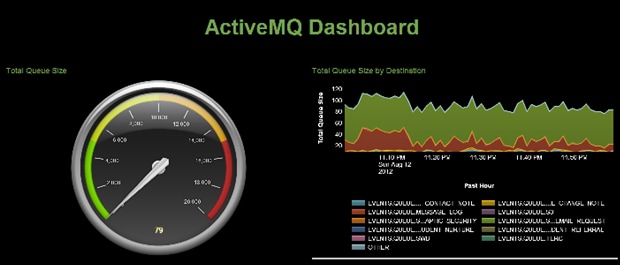 They also have some pretty cool integrations with other enterprise management systems such as HP Openview and CMDBs. They use various Apps such as *nix, Windows, JMX, Deployment monitor and Splunk on Splunk to get this level of automation and visibility in the Cloud.
Pretty impressive don't you think?!!!
Now you can see why I wish there were more hours in a day and I didn't want it to end. So many interesting presentations, so many brilliant uses of Splunk and the various Apps, so many wonderful conversations with customers and just meeting all of you that have found innovative ways to use Splunk- it can't get any better for me at Splunk. I can't wait for .conf13 next year. Don't miss out on the fun, block your calendars NOW – .conf13 in Vegas Sept 30 – Oct 4th.
----------------------------------------------------
Thanks!
Priya Balakrishnan