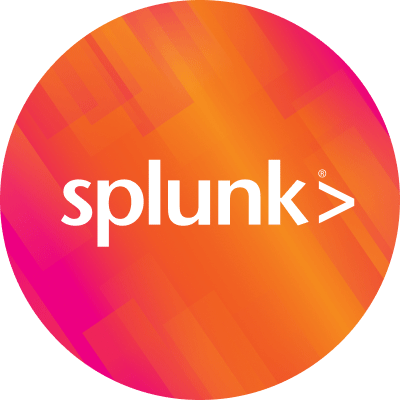 By Splunk September 26, 2016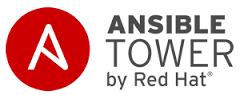 I am happy to announce the latest addition to our DevOps ecosystem – the Ansible Tower App for Splunk, developed by our technology partner Ansible by Red Hat. Ansible Tower by Red Hat, a framework for complete automation, app deployment, orchestration, configuration management, and provisioning, is becoming very popular. In fact, a recent survey rated Ansible among the top container orchestration systems right along Kubernetes, Mesos, and Docker Swarm.
With today's rapid adoption of containers and microservices, as application updates are released continuously, and your deployments are constantly changing, you need current and up-to-date insight into the state of your jobs and apps at all times. This visibility is essential for large scale enterprises where manual analysis of changes to jobs and hosts become virtually impossible.
The new Ansible Tower App for Splunk ingests all data associated with deployments, inventories, and jobs and delivers this important visibility for teams involved in app delivery including developers, test, QA, and operations teams. The App allows DevOps stakeholders to reduce troubleshooting times and gain more control over their deployments.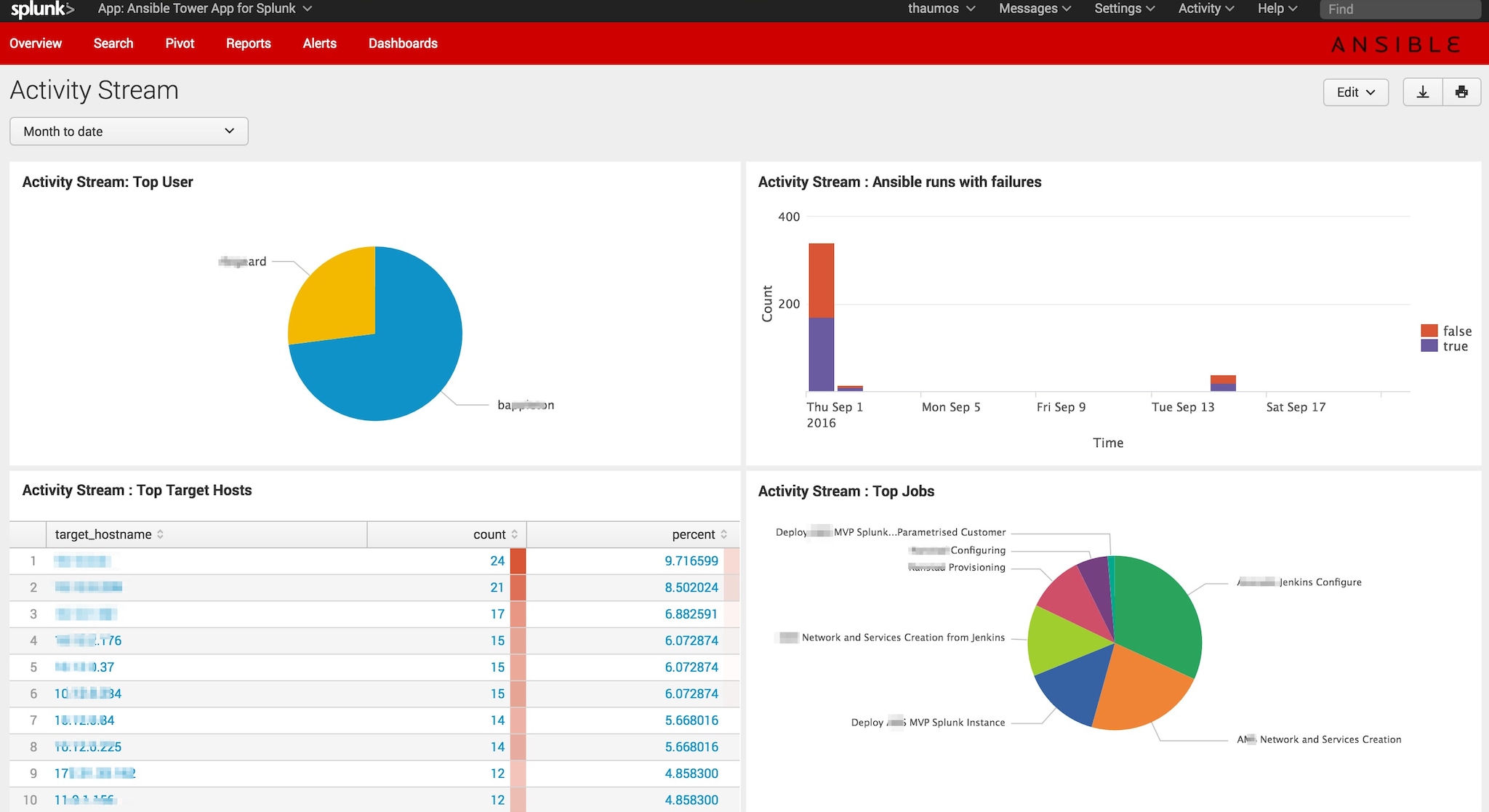 With this app you can:
Eliminate configuration drift with real-time insight into all packages and installed versions
Understand the status of each deployment, visualize how much time it takes to perform a deployment, and remediate failed deployments if necessary
Correlate jobs and deployments with hosts for more control and easier capacity planning
Simplify change management by understanding who launched a particular job and what was changed
Improve security and ease compliance audits with intelligence about credentials used against a particular system
Surescripts, a Splunk and Ansible Tower customer, is getting real-time visibility into their deployments. Stacy Regan, an IT Service Transition & Operation Director at Surescripts, notes:
"At Surescripts, Ansible Tower allows us to automate our infrastructure from the network all the way to the individual applications on servers. The Tower integration with Splunk platform allows us to report and analyze our operational audit data, providing vital systems state and performance statistics."
With its ability to ingest and correlate data from code definition all the way to production, Splunk software helps teams participating in DevOps-driven app delivery improve velocity, quality and business impact of their code changes. And with its ability to ingest and provide valuable insights for deployments across all playbooks and jobs, the Ansible Tower App for Splunk adds an important piece to the DevOps puzzle. Download the Ansible App for Splunk today and learn more at www.ansible.com/splunk.
And if you are joining us in Orlando this week, at .conf2016, the 7th Annual Splunk Users' Conference, you can see a live demo of this app at Surescripts' and Ansible session.
----------------------------------------------------
Thanks!
Stela Udovicic