Splunk has a lot of customers in EMEA doing some pretty great things with their machine data - and many of them were at .conf2017. With customer speakers from UK, Germany, France, Dubai and The Netherlands, I was lucky enough to attend my fifth .conf to hear first-hand, how they each use Splunk. But I wasn't alone – we had 7,000 people attend the event in Washington, and to give you an idea of scale – this was how many tables we needed for breakfast…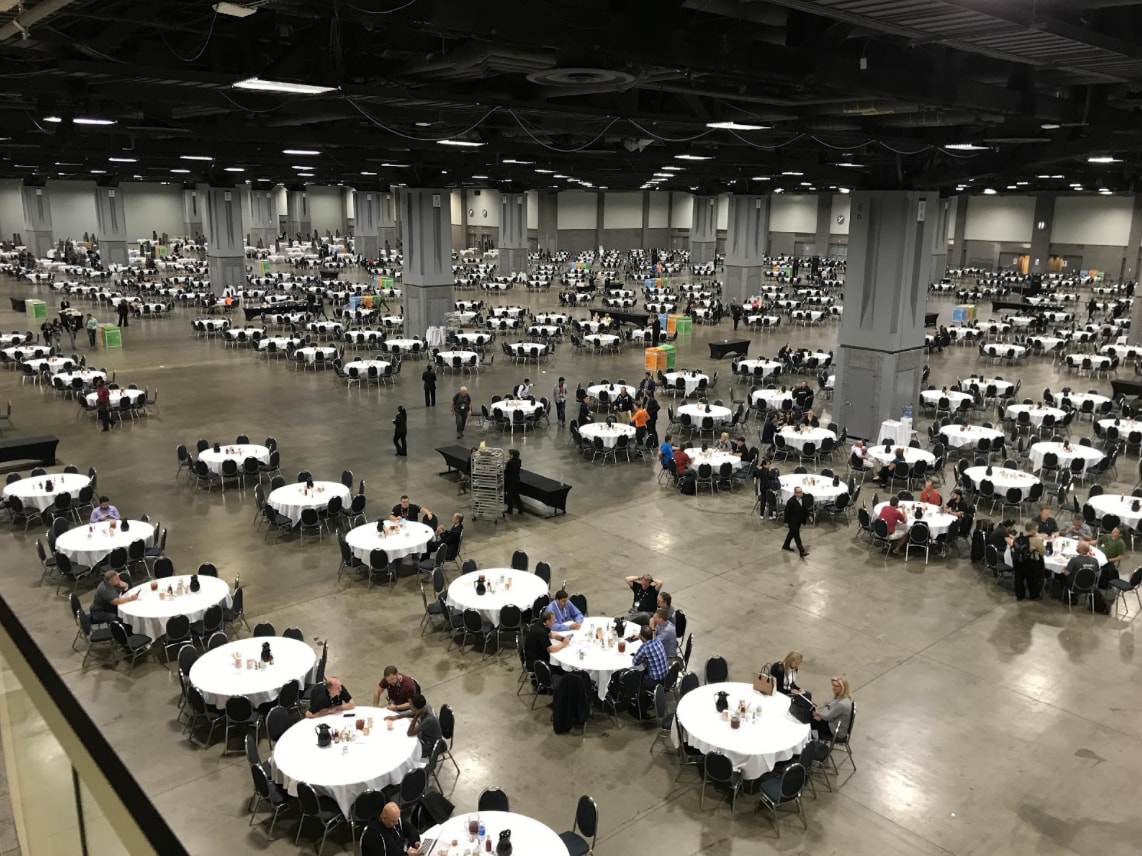 Dubai Airport
This year an EMEA organisation, Dubai Airport took to the stage as the keynote speaker. Michael Ibbitson, Executive VP Technology & Infrastructure, spoke about how Dubai Airport is building the "Airport Of The Future". This is one of those customer stories that makes you laugh, whilst simultaneously shaking your head in awe at some of the numbers, uses of machine data, and amazing insights gained from it. You can watch the .conf2017 Welcome Keynote, here. The Dubai airport section starts at 30:30.
Thankfully, I'd not imagined the "Golden Bathroom" Splunk use case including toilet data, until the keynote…
BMW
Continuing with the IoT theme, BMW and partner Robotron explained how it uses machine learning, the Splunk ML toolkit, as well as data from robots that build the cars and test results to improve quality assurance. This gives BMW the ability to recommend solutions to issues, and optimize plan logistics.
Paddy Power Betfair
We sometimes get asked "why Splunk?" This often comes down to a question about Splunk and it's competitors such as Elastic. Paddy Power Betfair presented on how it started off with Splunk, considered Elastic and came back to Splunk Cloud when it needed to work at scale.
John Lewis
John Lewis started using Splunk for IT troubleshooting and then to replaced its previous SIEM. The company continued to get huge value from its machine data, and now uses Splunk ITSI as a "macroscope" across IT, helping to deliver real-time IT Operational Analytics (ITOA).
Orange Application for Business
You can't go wrong when comparing your IT approach to Daft Punk, and the CTO of Orange Application for Business explained the organisation's "better, cheaper, faster, stronger" approach to development, using DevOps and Splunk. It certainly isn't relying on the "Get Lucky" approach ☺
Otto Group
One of the biggest retailers in Germany, Otto Group is a long-time user of Splunk. Andre Pietsch, Product Manager Operations Competence, bought something pretty amazing back to .conf this year. He showed Splunk rendered in Virtual Reality – you can "walk" through your Splunk installation, grab incidents, and navigate your data in VR. Seriously cool stuff!
ABN Amro
One of the big discussions around data is getting value from it. ABN Amro presented its IT estate with a great visual: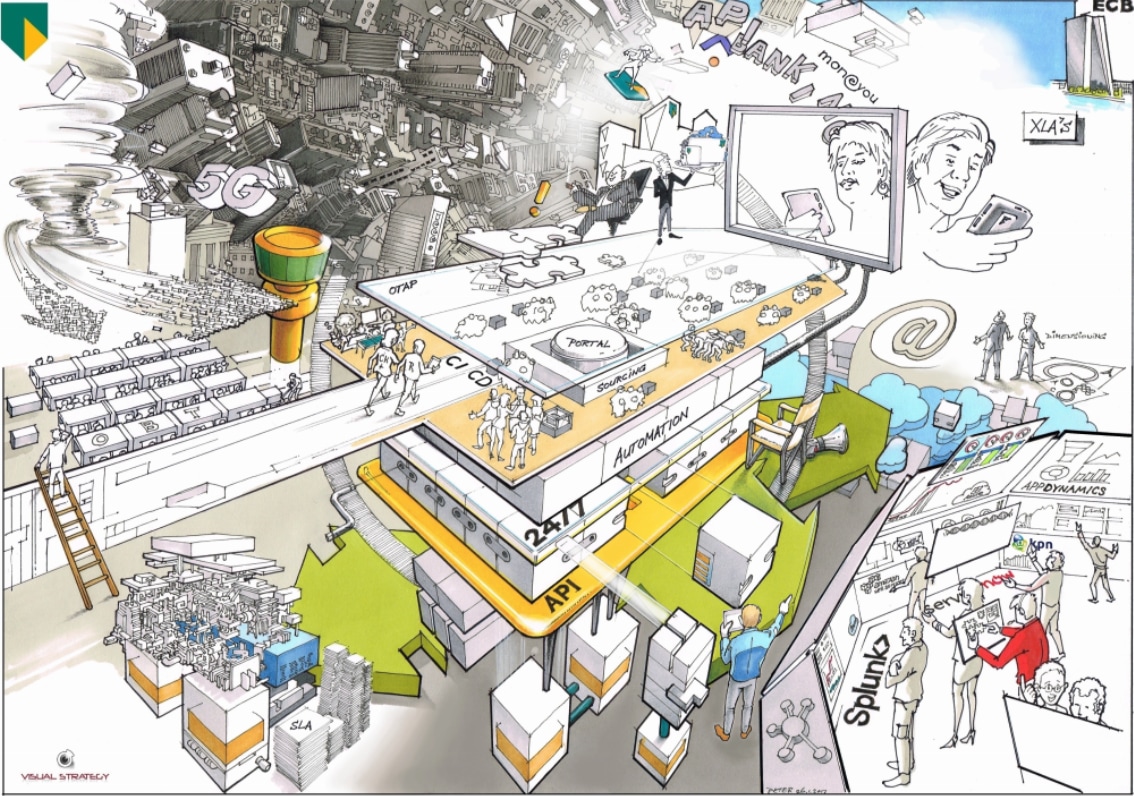 ABN presented in Splunk's Community Theatre, explaining how the team gets business value from its IT data, and how the CoE was setup to ensure they get the ROI on technology investment.
Rabobank
Whilst on the subject of business value, Rabobank and partner Umbio gave a great presentation on how the IT team gained a seat at the business table using Splunk ITSI. There were some great insights into monitoring, service levels, business KPIs, operational visibility and the untapped value in a CMDB.
Datev
Last but by no means least, Datev presented on using its mainframe data, SyncSort and Splunk as "Splunk as a Service" to support Datev's own cloud services. A great session if you're wondering how to maximise the value from your mainframe data.
All sessions from .conf2017 are now available online. We're back in Orlando next year, and I'm already wondering what 2018's "golden bathroom" use case will be!
As always, thanks for reading…