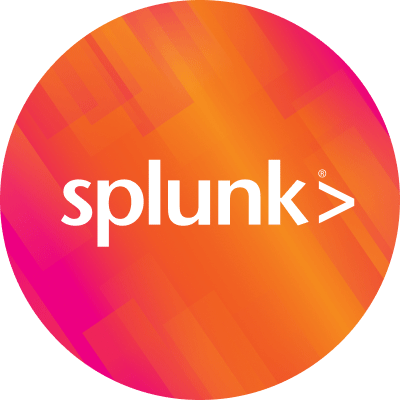 By Splunk October 02, 2014
Community is HUGE at Splunk, and we're doing it up big at this year's .conf with our own gigantic Community Lounge. Here's a sampling of what's in the works:
Masters of IRC panel discussion
Wednesday, Oct 8th 11am-12noon on the Community Stage
Join us for an informal panel discussion with 6-7 of our most knowledgeable, longtime customers from the #splunk IRC channel. They will be taking your questions and sharing best practices and stories from their long years of experience deploying and maintaining Splunk at scale. Bring your questions! Whisky optional, but recommended :).
Learn how to start your own Splunk User Group (and meet other people who do, too)
Wednesday, Oct 8th, 12:15pm – 12:45pm on the Community Stage
Tony Reinke, leader of the most excellent Splunk402 User Group in Nebraska will tell us how to make friends and meet with them on a regular basis to talk about your shared interest: Splunk! Come find out how to start a user group, or just to meet people who might be starting one in your area. Bring business cards!
Gamers, splunked
Monday: 5pm–7pm
Tuesday: 8am-9am, 12pm–6pm
Wednesday: 8am–7pm
Thursday: 8am–2pm
Like last year, the Gamer Lounge will be open every day to meet your fragging needs. We'll be splunking Team Fortress 2 and Minecraft, with some MAJOR live dashboard awesomeness for all to ogle. Come see how much fun it is to set fire to a spy or build a sentry turret and wreak havoc on the opposing team, then look at your own player data onscreen. If resource management and construction is more your style, play a little Minecraft and watch your resource usage and progress on a map! Here's a sneak (in-development) preview of one of the many new dashboards in the TF2 app: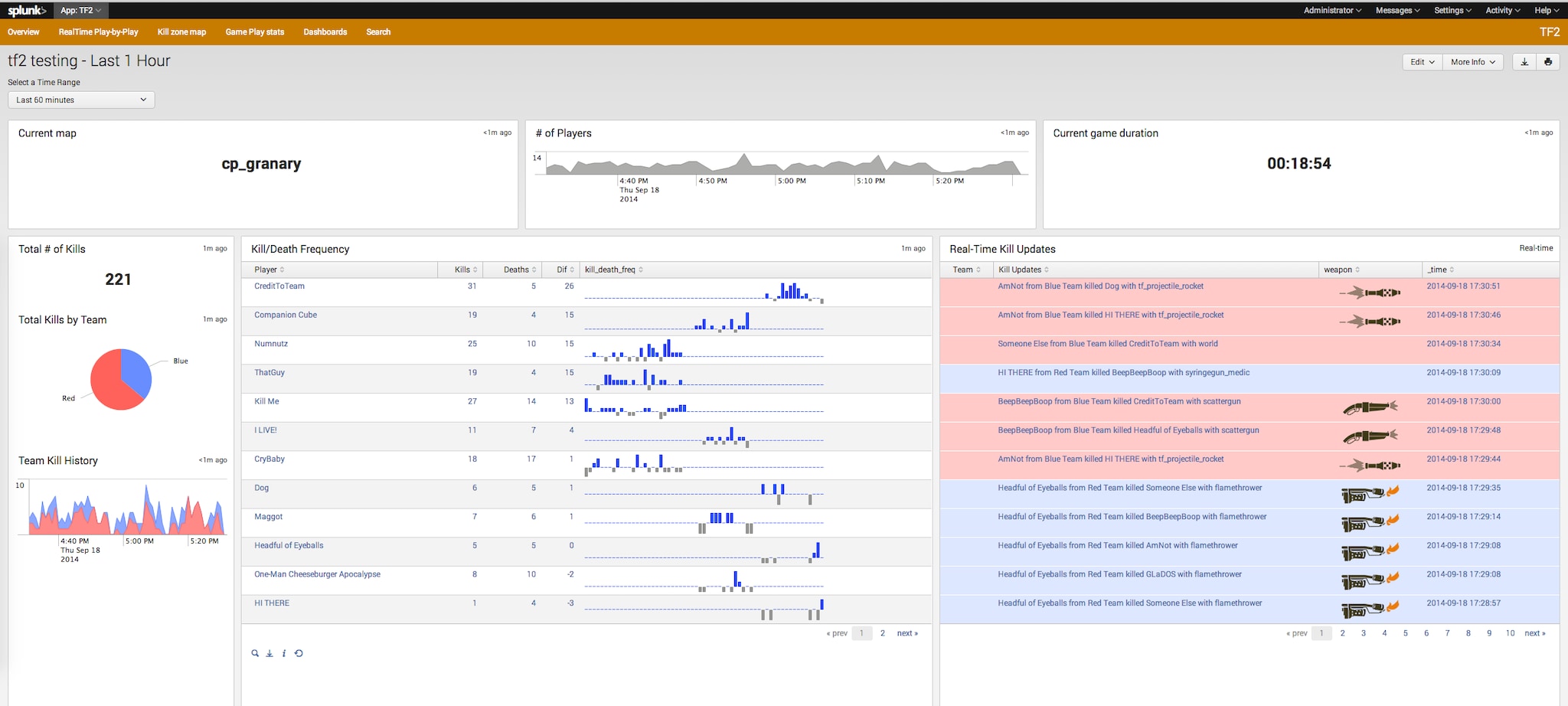 Many thanks to Splunkers Jesse Miller, Stephen Luedtke, Vladimir Skoryk, Satoshi Kawasaki, Michael Szebenyi, and Jeff Bernt for making these apps happen!
----------------------------------------------------
Thanks!
rachel perkins