Hi. I'm Matt Davies and I've just started at Splunk looking after Product Marketing for EMEA so welcome to my first Splunk blog post! Today is day 9 and its been a whirlwind of great customer stories, exciting updates on the product direction, getting hands on with the product (thanks to David Carasso's book) and trying to figure out which is the coolest t-shirt in the Splunk Store. I'm currently stuck between "Because ninjas are too busy" and "I like big data and I cannot lie".
I've been trying to get familiar with everything that is going on and why everyone likes ponies so much in Splunk (the story can be found here). A replica of the original Splunk pony sits in the window of the London office, looking west (I think) back to San Francisco. Apart from solving the riddle of the pony, I'm hoping to contribute to the Splunk blog from an EMEA perspective and talk about what Splunk is doing "this side of the pond", our customers, trends we're seeing and how machine data and operational intelligence is making an impact across Europe and the rest of the region.
I was lucky enough to attend SplunkLive! earlier this year in London and I've been catching up with .conf2013, the Splunk User Conference in Las Vegas at the end of September. Having watched the highlight video from last year's event, I can't wait to go. We're looking forward to really representing EMEA this year.

If you're new to Splunk then there isn't a better place to get started with the product, the benefits and the use cases. If you're an existing customer you'll get a great deal of value from the event with a hugely diverse agenda catering for beginners through to new releases/roadmap and really advanced techniques for "Splunk Ninjas" on how to make the most of the platform. You can see all the tracks and speakers here.
If you're coming over from EMEA or APAC, there will be a chance to meet the engineering and product management teams. You'll be able to speak to other customers and hear how they're using the platform. You can pack weeks of learning about Splunk (approximately $7500 worth of technical sessions) into 3 days with 8 tracks and over 100 sessions from architecture to ROI to search to best practice. If you want to tag on two days of Splunk University Courses on the Sunday/Monday before .conf then we've also expanded the Splunk University Courses this year. The University places fill out quickly I've heard so if you are planning on going its worth registering early.
We know it isn't always easy getting approval for events like this so we run the event in Las Vegas (as do the likes of EMC, Amazon, Interop etc) to be cost effective for attendees and also so we can get everyone in one place and give people access to so much more content and Splunkers than if we held it in a smaller hotel somewhere else. To find out more about making the case for .conf2013 and the value you and your team can get out of it – check out the section titled "How can I convince my team it's valuable to attend?" here (halfway down the page)
If you can get over from EMEA, we'd love to see you there. Having just booked flights to San Francisco for my Splunk new hire training I'd say book the flights early. Today is the last day of the "Early Bird" so you can save $200 on the conference pass. This will be my first visit to Las Vegas so I'm going to be trying to get operational intelligence out of the slot machines in the style of Ocean's Eleven (without the charm and good looks of George Clooney).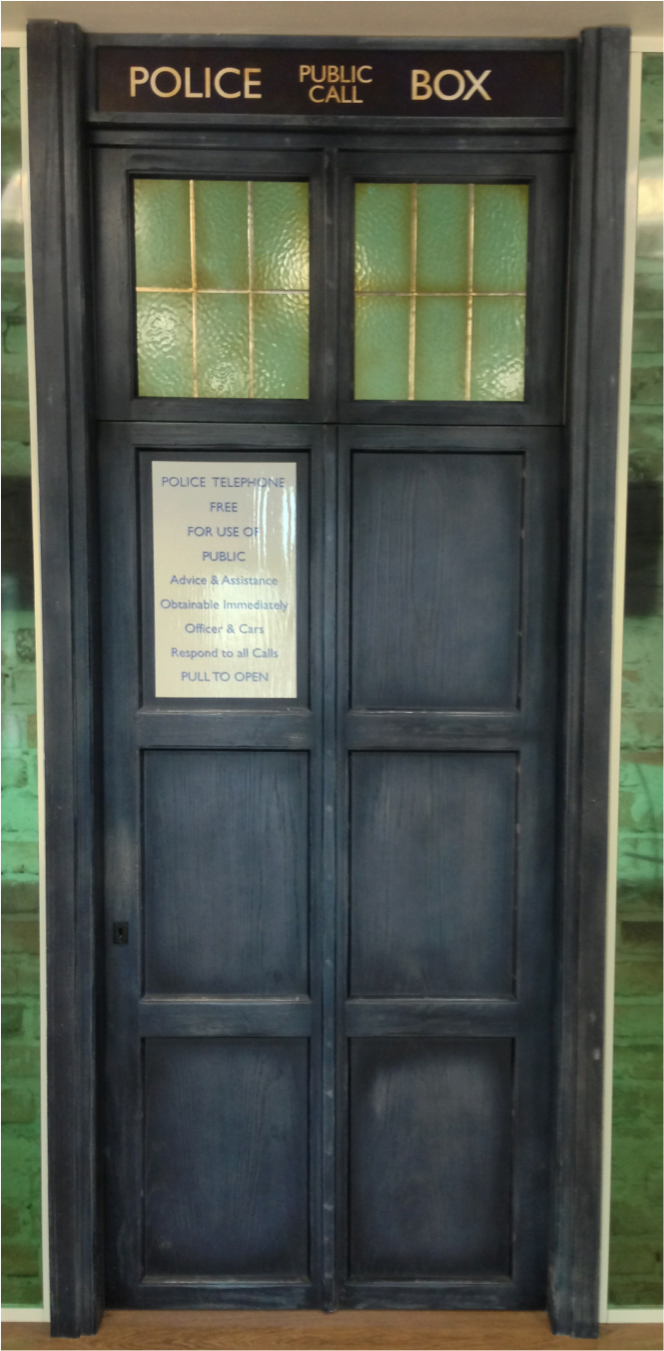 I'm off now to ponder the implications of discovering that the UK Splunk office has a Tardis (genuinely) and how that might help me audition to be the next Dr Who.
More on that next time but here's a glimpse of the Tardis…
Thanks for reading. Matt