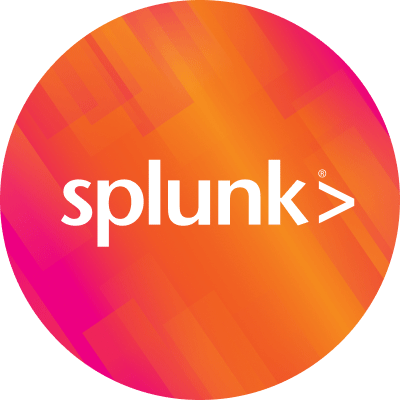 By Splunk September 23, 2015
When I was a Splunk customer in financial services, my team and I had a strut; we had a swagger. We were in the business of equipment finance, providing commercial leases for things like forklifts, freight trucks, and x-ray machines, but despite being in an industry that hadn't really changed in decades, our peers saw the value of technology. When we walked into a meeting with the business, people knew we weren't there to fix the printer; we were there to help use technology to deliver more value to our customers. We had earned a seat at their table.
If you think about it, once you've signed for a lease or loan, you hear from your bank for a couple of reasons: to remind you that you need to pay your bill, or that you've missed a payment and hell will reign down if you don't pay immediately. The same thing applies with your health insurance, and quite frankly, these negative conversations are how most businesses interact with their customers. Visionary banks, healthcare companies, retailers, and others have realized that an ongoing, positive, higher-value conversation with customers leads to greater customer loyalty, better cross-selling & up-selling opportunities, and ultimately higher profits.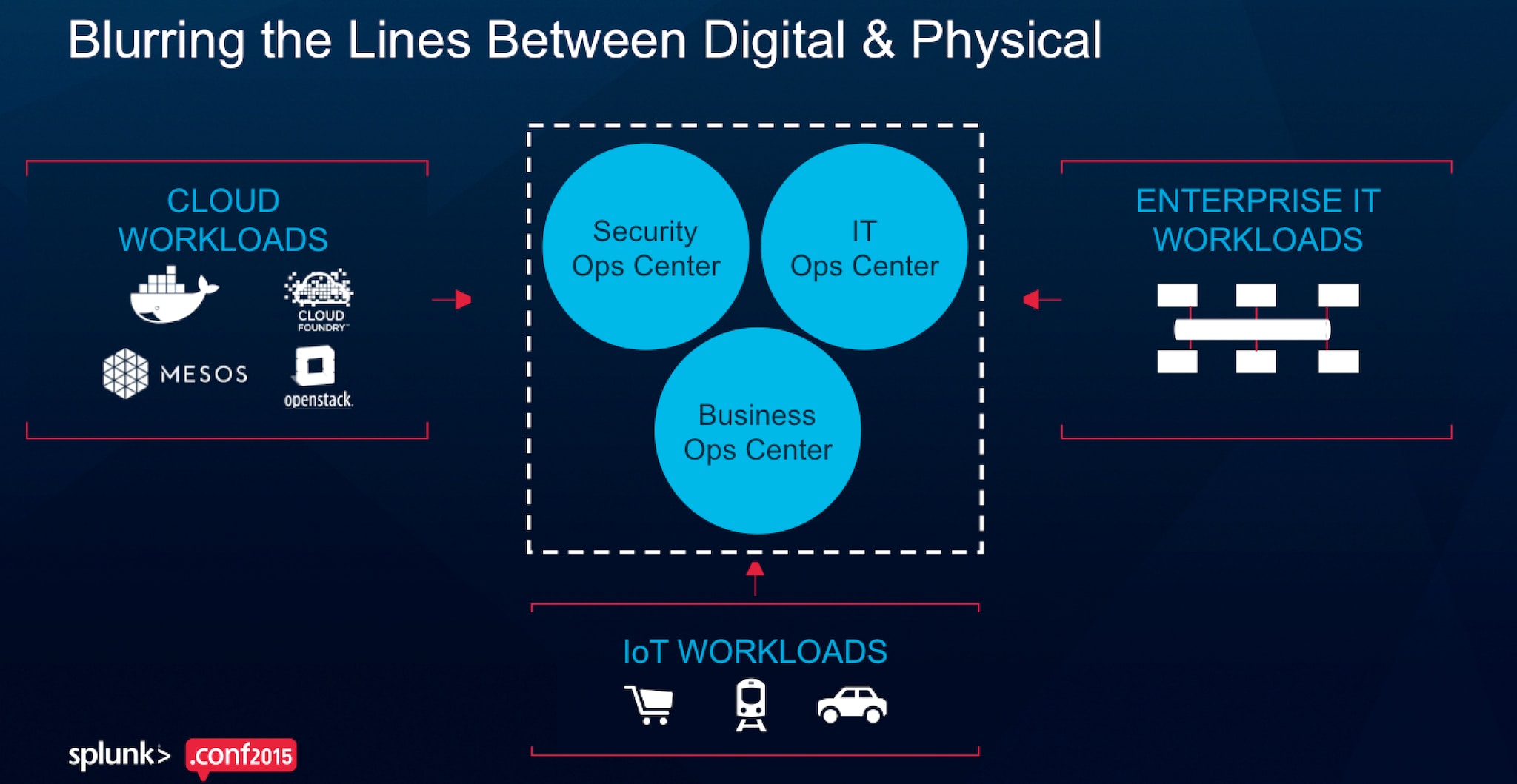 Enter IoT. Our thesis: the lines between digital and physical businesses are blurring, and that a unique combination of IoT and business analytics will transform customer conversations, and help disrupt industries. Let's talk through a few examples, but first, let me tell you a story.
Many years ago, my mentor had a heart attack while driving to work. His heart stopped. The car veered off the road, and hit a telephone pole head-on. The impact from the telephone pole, followed by the impact of the airbag, miraculously restarted his heart, and he lived. Imagine being able to detect an adverse health condition – heart attack, seizure, sleepiness, etc – and actually having the power to do something about it; to take action – stop the vehicle, turn on the hazards, call 911. With advances in wearables, connected cars, and real-time analytics, this isn't just an idea in slideware, we actually have the ability to solve this problem today. Now.
For the Splunk "ninja's" reading this blog post, you're already imagining the query needed to make the correlation, and the notification rules necessary to drive actions. The keyword is correlation; this is an advanced correlation problem across streams of time-series machine data. Here are some examples of where we could collect data:
We have customers already collecting pieces of the data needed, so imagine the "art of the possible" if we correlate data across them. Driver & vehicle safety is one application, and is a use-case that could actually safe lives. Right now.
From a commercial standpoint, there are really interesting business outcomes within reach. For example, businesses could lower liability insurance through driver, vehicle, and employee safety; or businesses could shift to pay-per-use billing models, versus having to lease commercial equipment for multiple years at a time. Commercial leases are priced based on projected residual values of the asset, which usually takes into account a worst-case scenario for wear-and-tear. Imagine a distribution center that can pay per "forklift hour", which is calculated based on the amount of weight lifted, and the distance traveled, which is a more accurate way to determine wear-and-tear. Similarly freight companies could lease commercial trucks based on accurate wear-and-tear metrics, which would fundamentally change their cost structure.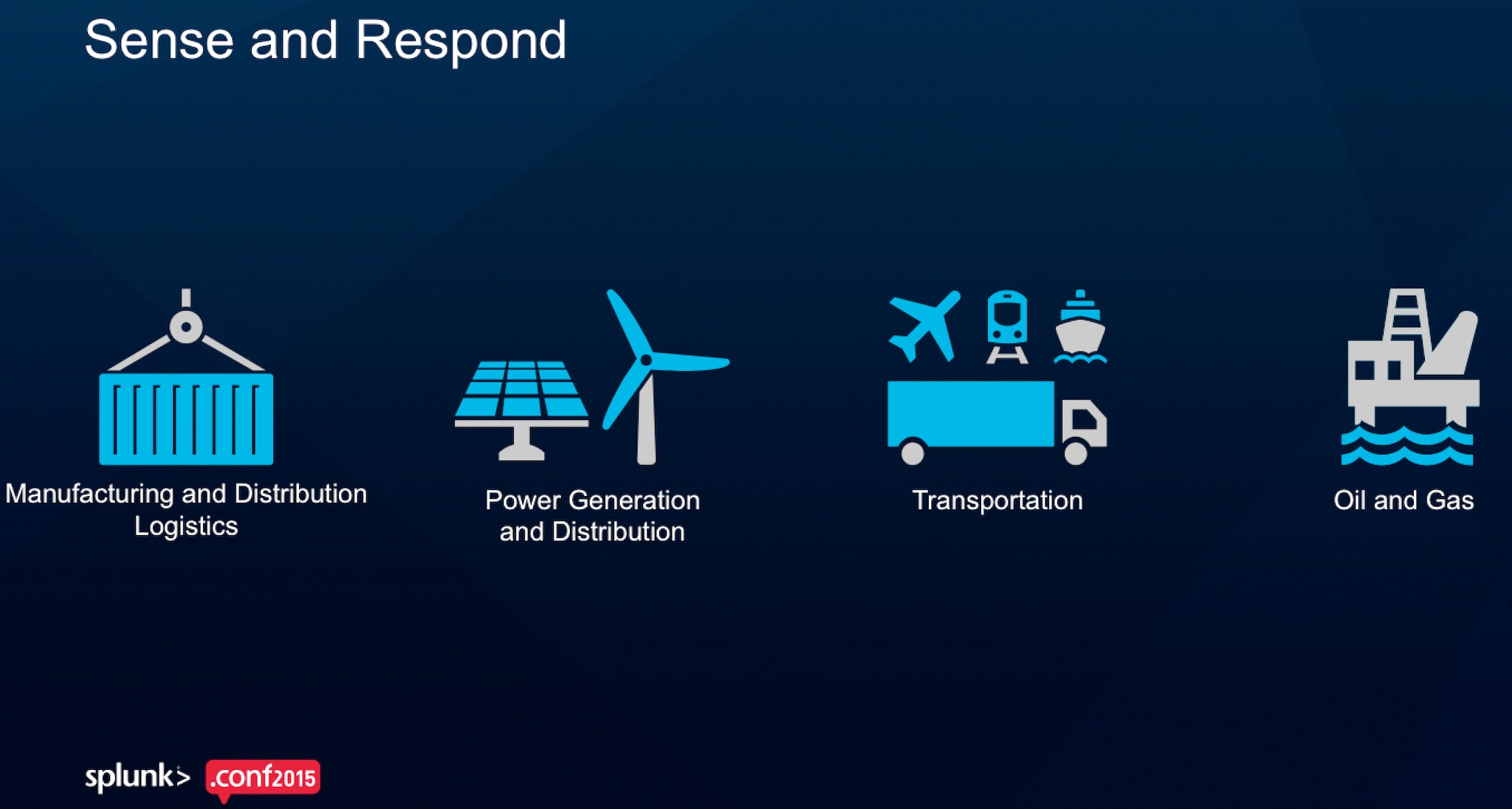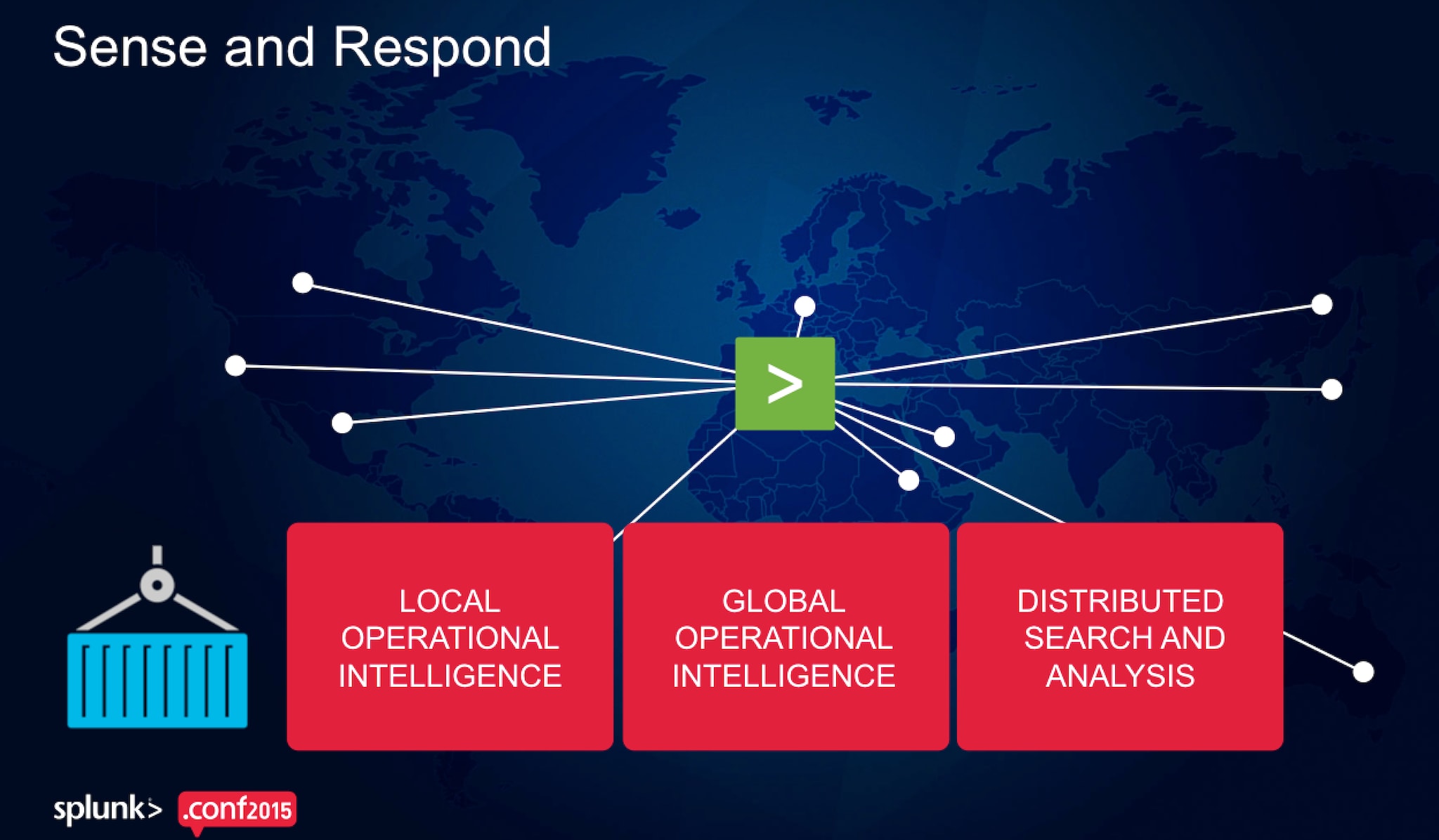 Businesses can understand the behavior of their customers (in a non-creepy way) and optimize the customer experience. For example, banks that lease commercial equipment – trucks, x-ray machines, forklifts, etc. – are no longer just reminding their customers to pay their bills every month. These banks can work with their customers: help a freight company look at their fleet of vehicles, and based on driving patterns, change fleet to lower costs; help a hospital compare how their radiology department is performing against their peers, and understand how to get better. The convergence of IoT and business analytics enables businesses to transform the conversations with their customers and pursue disruptive business models. IT teams that have earned a seat at the table with the business, are in the unique position to help drive this transformation.
Thanks,
Snehal Antani
CTO, Splunk Inc.
----------------------------------------------------
Thanks!
Snehal Antani