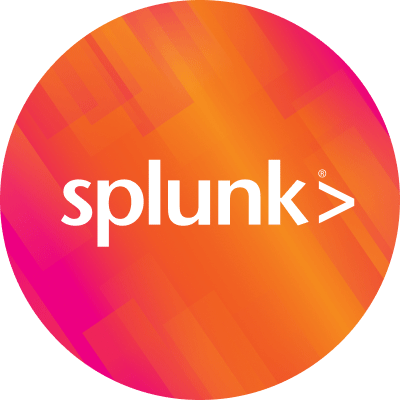 By Guest September 20, 2017
The following is a guest post from Cory Minton, Principal Systems Engineer at Dell EMC.
A brave new world is upon us. A world where we can harness the growing flood of data for our benefit more simply than ever before. It's a world where world-class technology meets brilliant creativity and we deliver incredible business results.
We're predicting system failures, building better products, marketing those products more effectively, running systems more efficiently, better protecting corporate information, rapidly halting cyber threats, and we're doing it with Splunk. We're using Splunk's powerful machine data fabric to build actionable intelligence run on Dell EMC's scalable, efficient, and cost-effective portfolio of converged platforms and infrastructure technologies.
.conf2017: The 8th Annual Splunk Conference is our chance to come together and share our stories, learn from each other, and develop our plans to make this brave new world better than ever.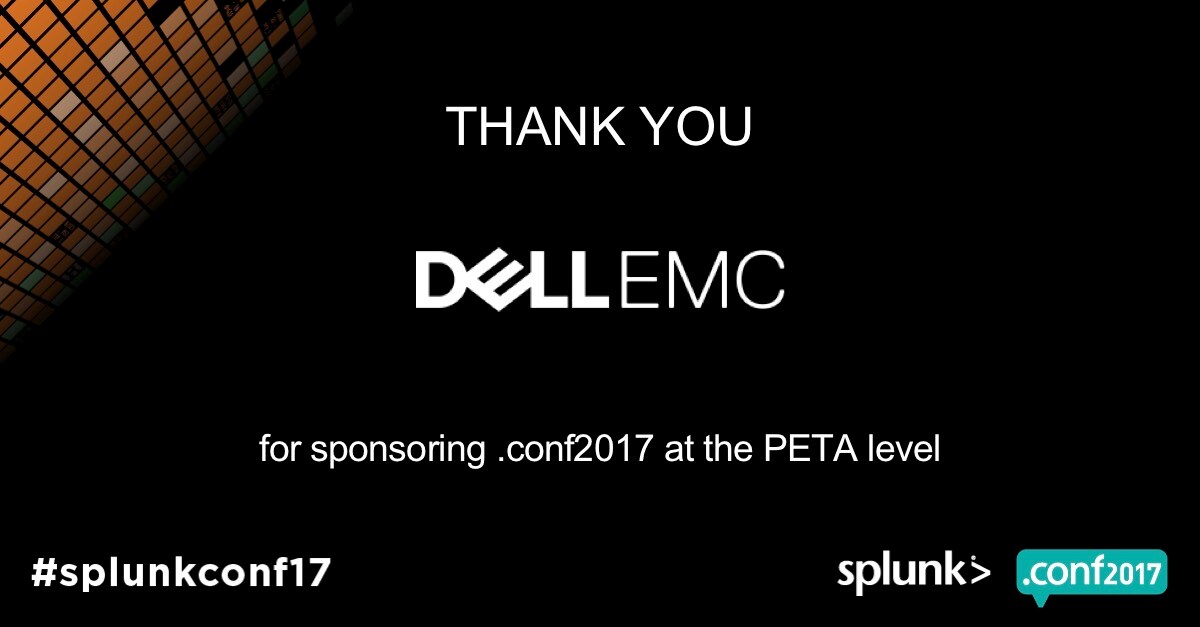 The team at Dell EMC is pleased to announce we're a top-tier, Petabyte-level sponsor for our fourth-consecutive .conf. We have HUGE announcements prepared for all the Splunk ninjas from around the world descending on America's capital, Washington, D.C., on September 25-28 for .conf2017!
As you may be aware, on September 20th we announced big news—the release of Dell EMC Ready Systems for Splunk. The Ready Systems for Splunk are hyper-converged systems built to provide Splunk environments with non-disruptive scalability and performance that is optimized for Splunk, leveraging automation powered by VMware®. Dell EMC and Splunk are working closely together to design, test and validate these solutions for Splunk customers to achieve simplified deployment and scalability.
We took a customer-centric approach to our design of these Ready Systems for Splunk, focusing on building configurations aligned to popular Splunk ingest rates and incorporated both distributed and clustered indexer deployment options to provide customers with the best experience deploying Splunk in small to large enterprises. To further simplify and accelerate customer success, Dell EMC can bundle the purchase of Splunk licensing with their acquisition of Dell EMC Ready Systems through our unique Splunk resell agreement.
These offerings give customers the choice between Intel-powered VxRack and VxRail converged platforms for compute and primary storage, and both provide the option to simply include Isilon scale-out NAS storage for those environments requiring greater than 100TB of cold volume retention for Splunk. The VxRail based Ready System is the only fully integrated VMware hyper-converged infrastructure appliance jointly validated by Splunk.
If you are curious about why VxRack and VxRail are so facemeltingly cool, check out the blog post "VxRail, the best HCI Appliance for VMware gets even better" and the latest views on VxRack.
See Us in Action at .conf2017
To help customers and partners understand how these Ready Systems for Splunk and the rest of Dell EMC's industry-leading portfolio can be leveraged for success with Splunk, we're pleased to announce that 25+ members of the Dell EMC Splunk Ninja team and our internal Splunk User Community from around the world will attend next week's .conf2017. Thanks to the strategic partnership between Splunk and Dell EMC, our Splunk Ninjas have been trained by Splunk Education Services and all carry at least their Splunk SE1 certification, with many having achieved Architect, ITSI, and Big Data SME certification status.
We're also very pleased to announce that the Dell EMC Splunk Ninjas will be presenting during three different breakout sessions. These sessions will be jam-packed with learned best practices, pitfalls to avoid, and real success stories these Ninjas have learned working with Splunk customers around the world.
Be sure to add these sessions to your agenda:
Tame the Splunk Dragons Before Winter Comes
Tuesday, September 26, 2017 | 12:05 PM - 12:50 PM | Room 103AB
Choosing the Right Infrastructure for Your Splunk Deployment
Wednesday, September 27, 2017 | 11:00 AM-11:45 AM
Speaker: Brett Roberts, Data Analytics Systems Engineer, Dell EMC
Master the Dark Arts: Demystifying Splunk Architecture
Wednesday, September 27, 2017 | 2:15 PM-3:00 PM
Speaker: Cory Minton, Principal Engineer, Dell EMC
Not surprisingly, Dell EMC is also a rapidly growing user of Splunk Enterprise, Splunk Enterprise Security and Splunk IT Service Intelligence in a variety of areas of our business because we, too, have learned the power of Splunk at taming machine data effectively to gain operational intelligence. Our teams attending .conf2017 will be showcasing a number of our use cases and sharing learned best practices at deploying Splunk and these premium applications both during those sessions and in our booth. Be sure to stop by Booth #P1 and attend our sessions to learn how you can:
Deploy a scalable, efficient, and high-performance Splunk environment on Dell EMC Ready Systems for Splunk
Leverage the knowledge and experience of Dell EMC Splunk Ninjas for your success with Splunk
See demos of the Dell EMC apps available in Splunkbase to monitor your Dell EMC storage platforms
Be inspired by Dell EMC's internal Splunk use cases and success stories
Maybe get some cool swag and get invited to some sweet events
And if you are not able to attend .conf2017, be sure to check us out on our live interview on theCUBE and listen to our live streaming interviews with the Big Data Beard Podcast team.
The Dell EMC team is proud to attend .conf2017 this year with so many great announcements that will absolutely help customers achieve success deploying Splunk on simple, efficient, and high-performance platforms backed up by a global team of Ninjas. We are proud to be a Peta sponsor and look forward to seeing all you Ninjas in D.C.!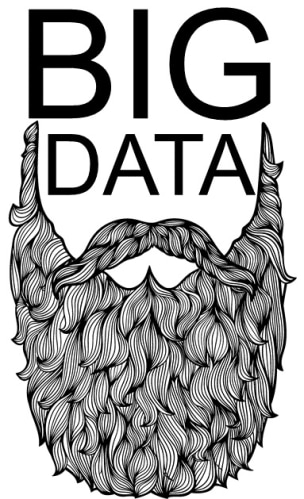 Cory Minton
Principal Systems Engineer
Dell EMC
Follow all the conversations coming out of #splunkconf17!