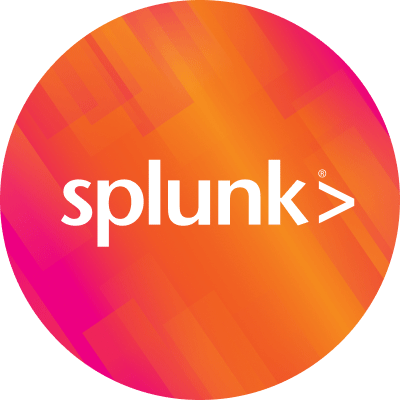 By Splunk October 14, 2019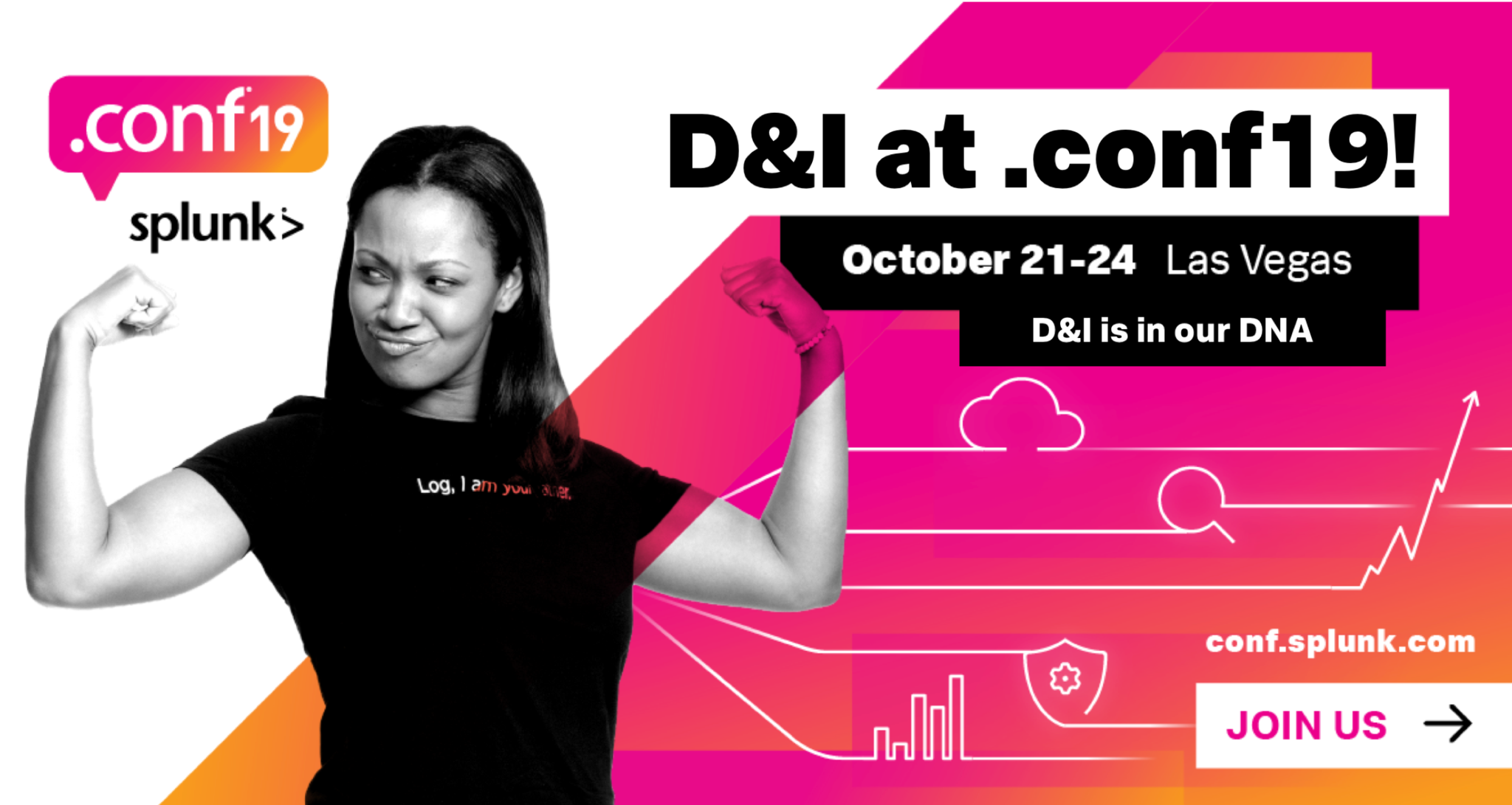 At Splunk, D&I is in our DNA. Just like our Data-to-Everything philosophy, D&I is integrated into how we work, what we do and who we are. So, it should come as no surprise that our culture of diversity and inclusion is expanding at .conf19, our premier education and thought leadership event.

We're excited to be adding to our already hefty list of D&I activities, sessions and receptions. And we've also provided critical updates to our accessibility plan that ensures everyone can fully access and enjoy the event.

Here's what you will see this year on the conference floor.
Breakout Sessions
This year, expect no less than 13 D&I-related sessions — nine breakouts and four theater — covering topical issues such as women in the workforce, Million Data Points and Employee Resource Group (ERG) success, algorithmic accountability and accessibility in tech.
Here are few to note:
And for those who can't make it to out to Las Vegas for .conf19, we'll be hosting a Facebook Live event Tuesday, Oct. 22 from 11:30 a.m.-12 p.m., offering various perspectives on D&I in the workplace while providing a "behind the scenes" look into all of Splunk's D&I initiatives.

New Diversity and Inclusion Booth
New this year to the roster of D&I events and activities at .conf is the Diversity and Inclusion Booth, which will be located in Parsing Hall (Hall D) and open all four days of the conference. Among other things, our presence on the show floor will include a photo booth, in which attendees can write in their own personalized Million Data Point signs. In the spirit of the Million Data Point theme, the D&I booth will include a demo station and monitor looping our MDP campaign videos.
Also, to help spark discussions around D&I, we'll be offering attendees cards from a "D&I deck" featuring questions on one side and corresponding actions on the other. Attendees can pick the cards with questions that they like to help them pivot the D&I message and generate meaningful conversations with other attendees throughout the conference. Plus, it gives them a tangible souvenir from .conf19 that they can bring home.
D&I Receptions
It wouldn't be .conf without a slew of receptions and networking events, and D&I is doing its part to add to the festivities. On Tuesday, Oct. 22, the Veterans@Splunk ERG, along with Splunk SVP John Sabino and Customer Success, will be hosting a Veterans Happy Hour from 6:30 to 8:30 p.m. to promote networking and a community of inclusion among veteran employees, partners and customers.
We will also hold a wristband-only Diversity and Inclusion Reception on Wednesday, Oct. 23rd from 6 to 7 p.m. at the Search Party! venue, where you can sip, savor and converse with fellow conference attendees, while sharing your million data points and learning how your colleagues are making a difference in their workplace. During the event, you'll be treated to executive speakers, hor d'oeuvres and even our own D&I signature cocktail, the Million Data Punch.



Accessibility and Inclusion Plan
In keeping with our D&I philosophy, we want to ensure that .conf activities are available and accessible to everyone. Our newly updated public accessibility and inclusion plan ensures the use of service animals and provides numerous accommodations for attendees who are visually, hearing and mobility impaired. We have provided mothers rooms, religious practice rooms and gender-neutral bathrooms to help make your conference experience as comfortable and inclusive as possible. And as a new addition this year, we're adding mindfulness rooms, if you need to take a break from your whirlwind .conf schedule.
To help you easily navigate the conference floor, trained accessibility ambassadors will be readily stationed at both the registration and .conf19 help desks. And for all information about sessions, accessibility plans and reception info, you can visit the D&I page on the .conf19 Mobile App.
At Splunk, it's our mission to be thought leaders in D&I – a commitment made evident in our strong and growing D&I presence at .conf19. But our culture of inclusivity doesn't only pertain to our employees. Looking ahead, we will continue to extend the positive change that we're achieving to our users, community and ultimately, the industry.
---
Follow all the conversations coming out of #splunkconf19!
----------------------------------------------------
Thanks!
Suzanne McGovern