The "Where Will Your Karma Take You" Contest on Splunk Answers for the 2017-2018 season is coming to a close at the end of July, so only one last user in the community will win a free pass to .conf18 in Orlando. The 8 winners from the previous months are officially registered for the conference happening this October and ready to get their Splunk clue on. They were already a force to be reckoned with, so having the opportunity to expand their knowledge through the hundreds of sessions presented by Splunk and industry experts is going to make their brains even larger than they were before.
...well, that last part most likely won't happen, but they'll definitely leave .conf18 knowing more than they did and will have a larger support network of users in the global community. I'm looking forward to putting some Answers usernames to faces in a little over 2 months!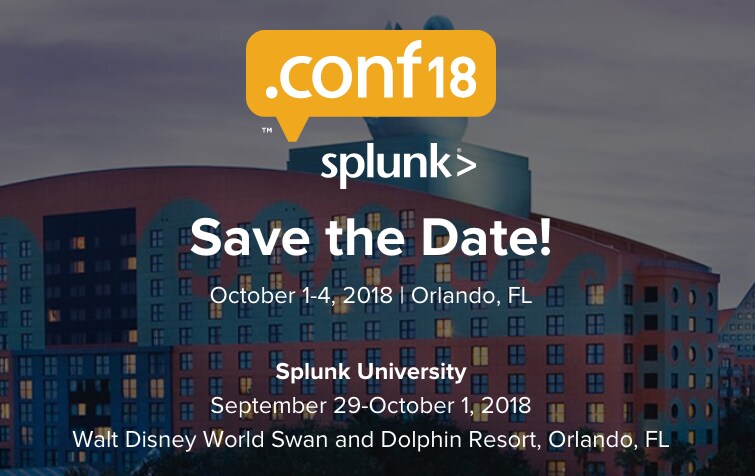 I'm very happy to announce the winner of the June 2018 competition period is *drum roll* … FrankVl! Congratulations for being the 9th user on Answers to earn a free pass to .conf18 from the Karma Contest. He slowly worked his way up the ranks, getting 4th place in February, 2nd place in April and May, and 1st place last month. FrankVl has always been appreciative of the recognition in the monthly results announcements, but that has never been his prime motivator. He genuinely enjoys assisting fellow Splunk users on Answers, using this as a means to put his knowledge into practice and learning a lot himself in the process.
I'd also like to recognize our runners-up who trailed just behind first place last month. There are way too many questions out there for a single user to answer alone! The collective of top contributors in the forum is what makes our community great, so I'm thankful for everyone who has helped other users with figuring out solutions to their Splunk questions. In descending order of karma points earned in the June 2018 competition:
Though our SplunkTrust members on Answers are already receiving a free pass to .conf18 for being part of our community MVP program, that doesn't deter them from continually making sure Splunk Answers is a better place in all aspects. Whether it be answering questions, moderating fishy business, or promoting a positive community culture, they're driven by the sheer excitement of helping other users learn any and all possibilities with Splunk. A big thank you goes out to our top 5 SplunkTrust members in June:
July is the last month for the .conf18 contest season, so good luck with the remainder of the July 2018 competition period, everyone! To learn more about engaging with the Splunk Community, check out the Get Started with Splunk Community manual.