The registration for .conf18 officially opened up last month and it's been exciting to see members of the Splunk community proudly announcing when they are officially booked, and we're still four months away! For the past several weeks, I've officially started contacting all current winners of the "Where Will Your Karma Take You Contest" on Splunk Answers to get them registered for .conf18 free of charge. Their participation in our Q&A forum—regardless of where they hail from around the world—has earned them this rightful opportunity. Without them and our entire collective of Splunk champions, the community just wouldn't have the same vibrant feel. I'm looking forward to meeting all the winners in person at .conf in October to personally thank them for all their contributions.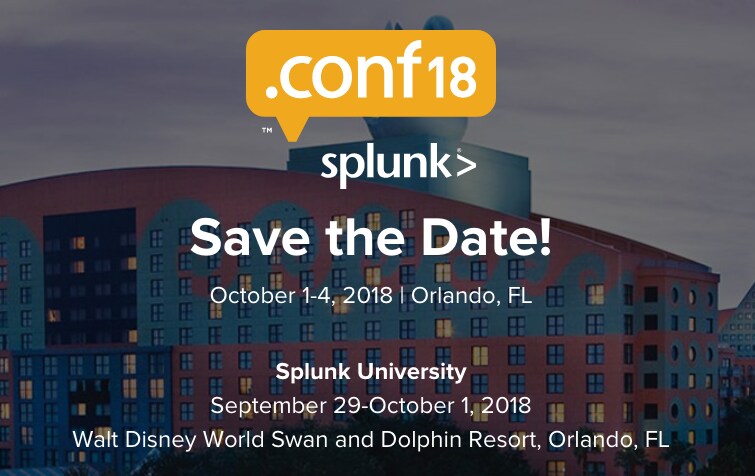 I am very happy to announce the winner of the April 2018 competition period is *drum roll* … elliotproebstel! Congratulations for being the 7th user on Answers to earn a free pass to .conf18 from the Karma Contest. I'm familiar with our most active users in the forum, so when Elliot appeared out of the blue in October 2017, I instantly noticed we had a rising all-star in the making. He has been consistent ever since and has posted almost 400 answers to date. Elliot is the only user who has ranked in the top 5 every single month since the contest began. He has even joked about keeping up a pattern of being a bridesmaid and never the bride. I'm glad to say that 7 months later, he is now officially a bride. :)
Big thanks to our runners-up in April for all the questions they tackled throughout the month, collectively posting almost 250 answers to assist users with problems they were trying to solve. It takes a village! In descending order of karma points earned in the April 2018 competition:
For our SplunkTrust members who are already receiving a free pass to .conf18, a bow and round of applause go out to them for their positive attitudes, high-quality contributions, and willingness to help others learn the ways of Splunk. I'm looking forward to working together with them at .conf on any and all things community. Week after week, I get to witness them in action online through Answers, Slack, and the awesome user group meetings some of them are leading or speaking at. Getting to see the Trustees all together in person is a rare occasion, so join us at .conf18 to meet them and connect.
Good luck, everyone, with the last stretch of the May 2018 competition period! To learn more about engaging with the Splunk community, check out the Get Started with Splunk Community manual.