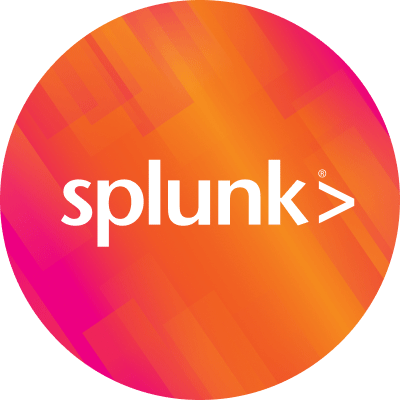 By Splunk November 03, 2014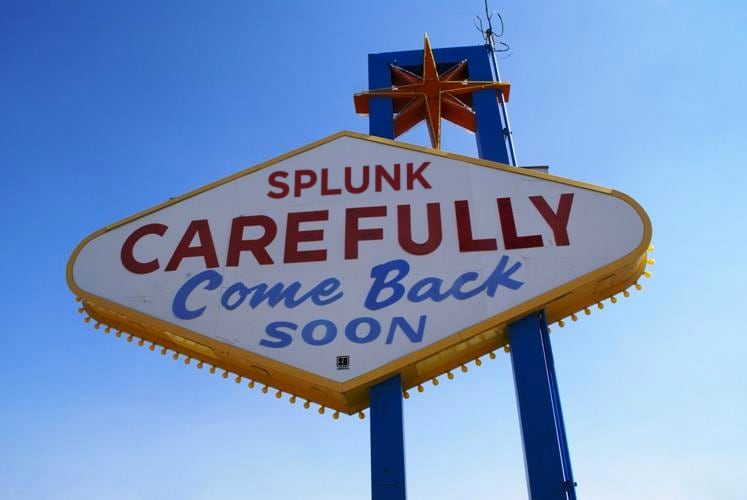 I hope you all had a suitably spooky Halloween. In Part I of my round up of .conf2014 I went through the keynote speakers on the first day (GE, Red Hat, Coca Cola and NASDAQ) and how they used Splunk for a wide range of operational intelligence use cases. Day two and three of .conf were a huge selection of customer presenters, technical workshops and best practice sessions. We also had SiliconAngle's "The Cube" at the event interviewing Splunk users, customers, analysts and employees. There was some great press coverage too, following the interviews earlier in the week. In part II, I wanted to highlight some of the stories from Credit Suisse, BNP Paribas, BskyB, Dominos Pizza, FINRA and ISO.
Credit Suisse
We were lucky enough to have Credit Suisse's head of grid operations and support at .conf. They also presented at SplunkLive earlier in the year. They are using Splunk to manage the systems that underpin some of their core banking and trading platforms. They also give end users self-service access to the intelligence and analytics via Splunk. They are saving £500k a month through the use of Splunk and are evaluating other tools that they may be able to consolidate for further cost savings. You can read the article here.
BNP Paribas
Continuing the FS trend, BNP Paribas presented the story of how they use Splunk to deliver operational intelligence across the bank to a wide range of users, including senior business managers. In an interesting use case for moving away from batch based solutions to making market and counter-party risk data available faster, BNP's Dave Fiveash spoke to The Cube and you can see his video below:
You can also read a more detailed article here.
BSkyB
The theme of security and DevOps (a great DevOps article here from Computing) were prevalent throughout .conf and we had BSkyB presenting at the event, talking about both subjects together. BSkyB use Splunk to monitor cyber attacks on customer accounts. The BSkyB DevOps team are using Splunk to ensure customer accounts are secure and to give visibility to the development, security and operations teams. Splunk is used to monitor customer behaviour to spot patterns and events that look like potential security attacks. These potential attacks are then highlighted for investigation by BSkyB. Mark Debney, BSkyB's principal engineer of developer operations was interviewed on The Cube:
There are also a good article written on Computer World UK.
Dominos Pizza
In a great example of using IT ops, application and machine data for omni-channel retail, Dominos Pizza spoke at .conf about how they use Splunk. They collect a lot of data from multiple customer touch points and have created some interesting analytics from real-time orders displayed on a map, customer sentiment and feedback, order volumes and potential outages, payments data as it happens and marketing dashboards for instant promotion analysis. Russ Turner from Dominos, spoke about how this on The Cube:
There is also a great, in-depth piece at Diginomica here.
FINRA (The US Financial Industry Regulatory Authority)
I spoke in part I of the .conf2014 roundup about the diverse mix of operational use cases and the ways that machine data is being used. FINRA are using Splunk for securing their regulatory and compliance data. They keep all their data in the cloud (in AWS) and use Splunk as their security platform. Interestingly, the use of Splunk has grown from security to application, ops and customer-focused teams. Gary Mikula, FINRA's senior director of information security was interviewed on The Cube:
He also spoke in depth to Diginomica.
ISO
Marie-Helene Lesourd from the International Organisation for Standardization was at .conf and she gave a great overview of the breadth of work of ISO undertakes. From examples as wide ranging as "what is the standard that defines when pasta is al-dente" through to "systems and application up-time standardization" – ISO cover all of it. Marie-Helene works in the team that makes sure the entire infrastructure that ISO use is always available. They need a single interface that shows real-time operational intelligence across IT ops, the application estate and the web presence. Marie-Helene spoke on The Cube about how to start using Splunk within a small team and how to make the case for operational intelligence:
To round up the round up of .conf2014, it was a great week. The customer stories had grown in maturity from 2013, operational intelligence had spread across multiple use cases and the volumes, variety and velocity of data that people were using had dramatically increased. From a personal perspective, it was great to see so many EMEA customers and attendees at the event.
Why the title "Leaving Las Vegas"? As I got on the plane to fly back to London, someone else was Leaving Las Vegas (sadly it wasn't Nicholas Cage)…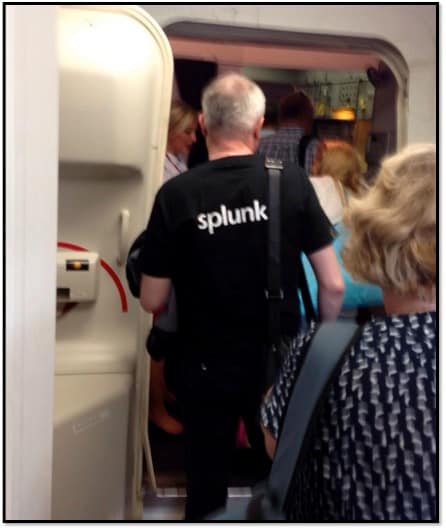 Thanks for reading, hopefully see you at .conf2015. Call for papers opens soon…
----------------------------------------------------
Thanks!
Matt Davies