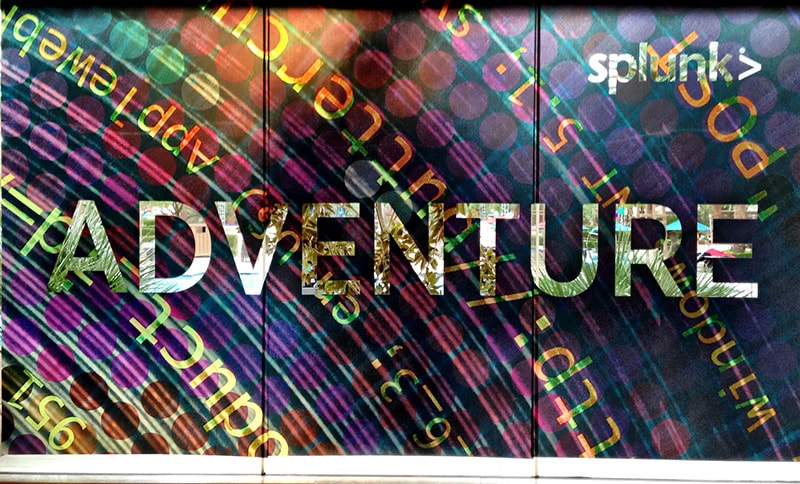 (Note – no monkeys, tigers, Mike Tyson or Mr Chow were harmed in the writing of this blog or at .conf2014).
They say what happens in Vegas, stays in Vegas.
That clearly didn't happen with Splunk's .conf 2014 where the theme was "Your Data Adventure".
The news from the event, customer stories, press coverage, analyst commentary, social media buzz and the GA of new products have spread globally and certainly haven't stayed in Vegas.
If there was one thing that summarised what I saw during the week, it was the growth of operational intelligence inside companies – across new use cases and deeper within existing uses of Splunk, but most interestingly combining different use cases together. There were customers presenting combined OI use cases on DevOps & Security, App Management & Business Analytics and IOT sensor data with IT Operations Management.
There is too much to write in a single blog post so if you want to get a great update on IoT, my colleague Brian Gilmore has written a brilliant piece on Storify. If you want to read about what's new in Splunk Enterprise and Hunk 6.2 I wrote a previous blog post you can find here . If you're interested in Splunk MINT for Mobile Intelligence then you can find a great piece here from Bill Emmett. Thanks to a tip from my colleague, Andy Jordan, I spent some time playing with Hyperlapse to try and record some of the event. Below was my first attempt on the Sunday before the event started to try and capture the calm before the storm and give a flavour of "Your Data Adventure":
In this post (part I), I wanted to focus on the customer side of the event and talk about the stories from Coca Cola, GE, Red Hat and NASDAQ in the keynotes on day 1. In part II, I'll talk about the use cases from organisations such as BNP Paribas, Credit Suisse, BskyB and others. There are some great articles that have been written so I'll try and link to those as much as I can.
First up was the keynote presentation on the Tuesday morning. 3,500 people crammed into the MGM Grand Ballroom to hear Godfrey Sullivan officially open the event.

If you want to watch the whole keynote then there is a recorded stream of the conference you can watch here.
Godfrey resisted the urge to dance to the intro music but I think it was close. After the introduction, the need for a modern data architecture and an overview of the challenges we face (mobility, continuous delivery, security, analytics, cloud automation and IoT) we were straight into three customer speakers:
Snehal Antani, GE Capital
Snehal is CIO of Commercial Distribution Finance (CDF) and CIO of Enterprise Architecture for GE Capital. In a stroke of genius, Snehal started his session with a Hulk Hogan impression. He then went on to speak about how Splunk supports GE's innovation through DevOps. The key fact that stood out for me was that GE is using analytics and operational intelligence to accelerate IT and increase speed to market. This means they can get from whiteboard to production applications in 45 days. I thought that was pretty impressive and the reason they did this was to ensure the focus on customer outcomes.
Lee Congdon, Red Hat
Lee is CIO of Red Hat and presented on how they have become data driven. Lee spoke about how Red Hat use Splunk for security, IT ops, app management, web monitoring and IT operations analytics (ITOA). Red Hat has become a cloud business and this is a strategic initiative. Lee spoke about the challenges they face (summarized below):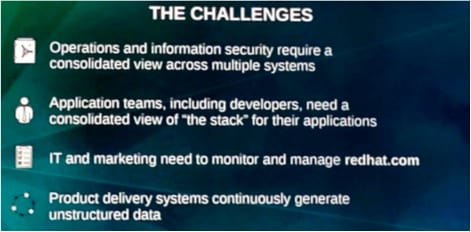 He also spoke about how they have migrated 70% of their business critical apps to the cloud and how Splunk has worked across IT to help this migration: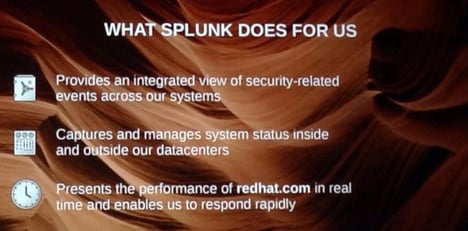 Michael Connor, The Coca-Cola Company
Michael from Coca-Cola was last of the customer speakers. He is Senior Platform Architect and presented how they started with Splunk for security and fraud analysis but how it evolved into operational intelligence that delivers critical customer and supply chain insights. This picture sums up how they use their Splunk with their data: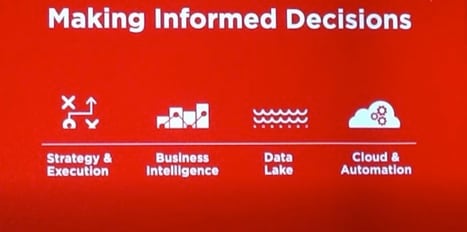 There were some great facts and figures including that there are 1.9 billion servings of coke a day (!) and every time you buy a drink from a Coca-Cola vending machine, that data is Splunked. My favourite example of the insight they get from their Splunk analytics is that more people buy their drinks on university campuses just before The Waking Dead is on TV. That's the first time I've included #Splunk and #Zombies in the same Tweet.
Michael went on to talk about the challenges of the "data lake", the "data cartels" that spring up around it and the need for a data democracy to get the value from the data. To rival GE's 45 days from whiteboard to production, Michael explained how thanks to operational intelligence and their use of Splunk, at Coca-Cola "IT gave money back to the business thanks to 80% less tickets and 40% reduction in operational cost". I'd never heard that before – IT giving money back to the business thanks to more efficient IT and hence cost reduction. There were lots of wise, Gandalf-esque nods around the room at that point.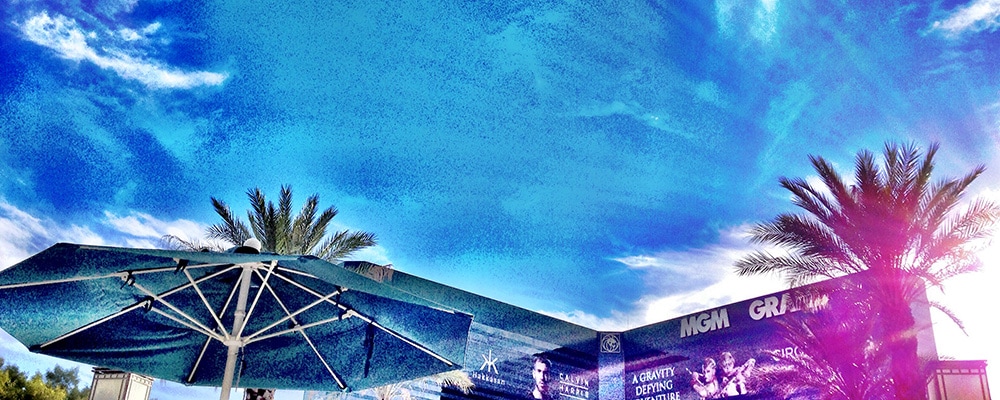 After lunch and some glorious sunshine, there was a second keynote session focused on security. We were lucky enough to have Mark Graff, the CISO of NASDAQ presenting "A New Paradigm for Today's Cyber Threat Defense". In a complex space, Mark explained the problem that all organisations face – differing time scales between attack and response. To further illustrate the scale and sophistication of the threats, Mark explained that NASDAQ see 7500 new viruses every day, the Slammer worm doubled in size every 8.5 seconds and spread to 90% of vulnerable systems around the world in 30 minutes.
In one of the best and most powerful videos I've seen on computer viruses and the security risk they pose, Mark showed the following:

He then went on to speak about how NASDAQ use Splunk to protect and defend themselves and how intrusion detection depends on log file analysis. He also demonstrated one of the dashboards they used to monitor their security posture comparing Heartbleed vulnerabilities vs. attacks.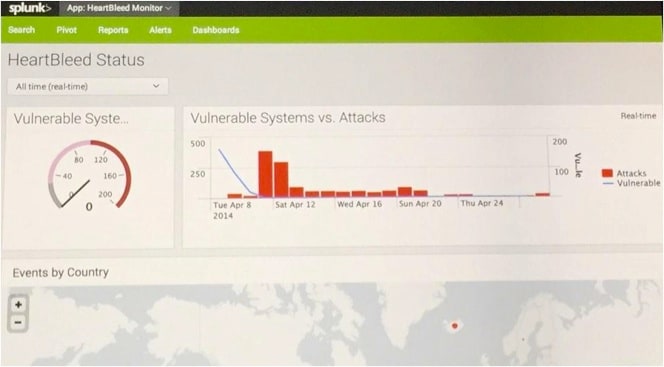 Mark spoke about his security predictions for the near future (which seem to have been picked up in the trailer for the Avengers 2 movie trailer):
Attacks will be tuned to exploit human characteristics
Viruses and security attacks will be compiled by intensely complex software
Attacks will be without specific human intent which makes them unpredictable
The Internet rendered a 'fetid miasma' of viruses and potential security risks
In a very powerful, personal close, Mark spoke about the fact that "every generation gets its chance to lose the country" and how it is our duty to protect against cybersecurity. He suggested that the answer to the threat of cybersecurity will come from a combination of the following: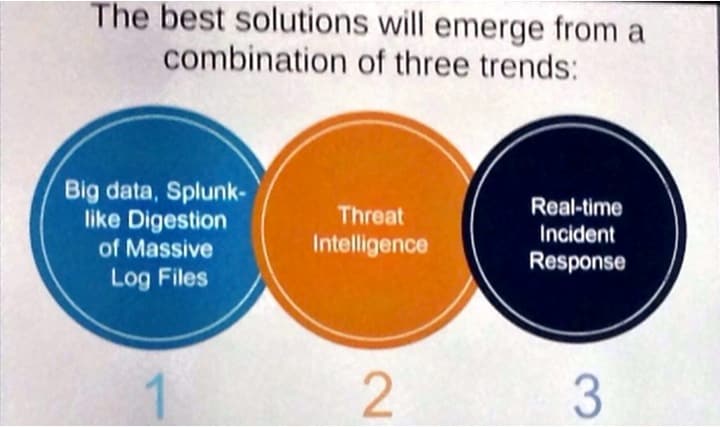 As day one closed, the Search Party night began. Maybe what happens at the Search Party should stay in Vegas but nobody fell in the pool (that I saw) and I'm pretty sure that nobody got married or kidnapped by gangsters.

Thanks for reading – see you in Part II in a couple of days (still no monkeys, tigers, Mike Tyson or Mr Chow but some more great customer stories).
If you're interested in attending next year, there's a 55% discount on next year's .conf2015 if you register before 1st November. You can find out more here. Hopefully see you there.