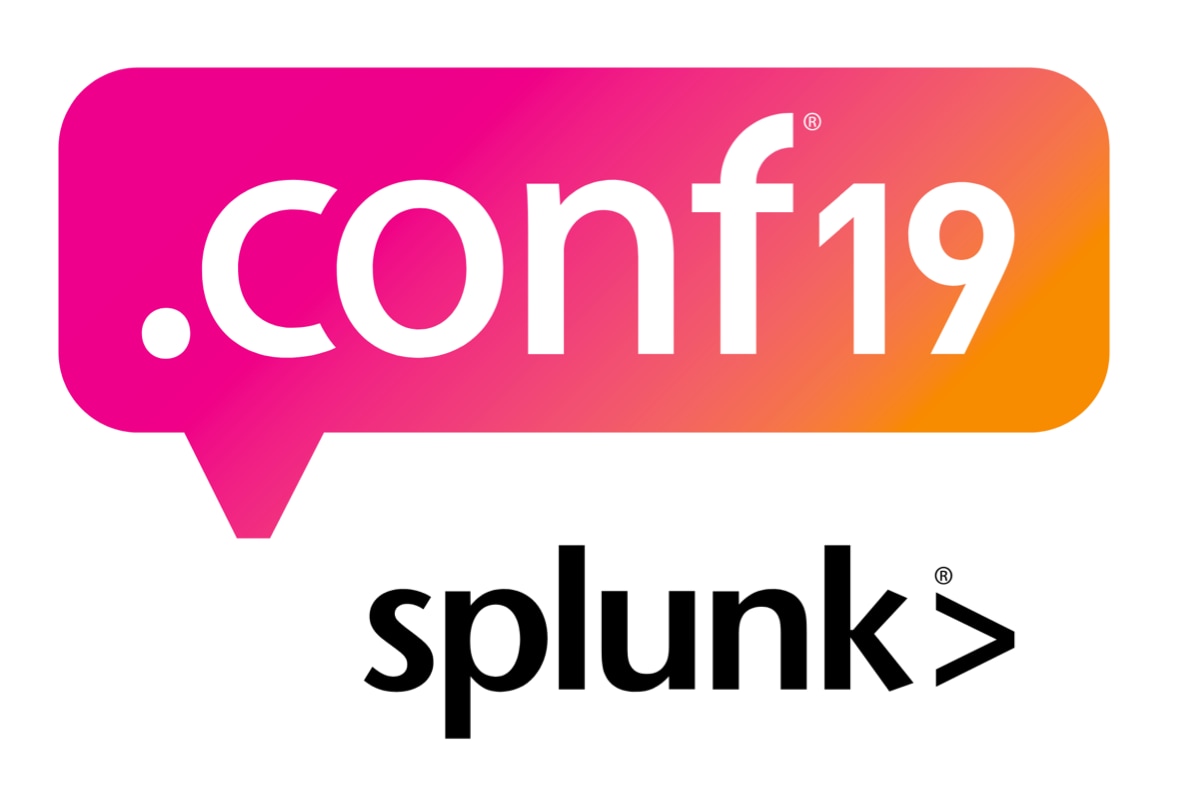 The time is nigh! Soon there will be an abundance of Splunk users walking the halls of .conf19 at the Venetian and Sands Expo in Las Vegas from October 21-24. This is the best chance throughout the year to be surrounded by data-driven minds from around the world that make up the Splunk community you know (or have yet to know if you're new!) and love. The Splunk Community team has some exciting things in store for all attendees at the conference that we've been looking forward to share for some time, so let's get this going!
Community Sessions - For Users, By Users
We've heard loud and clear from previous years that users want more sessions that truly teach the everyday Splunk user, admin, architect, developer, pony, and unicorn something new that will help them in their role using Splunk. Our team collaborated with some awesome champions in the community to review, select, and curate a set of sessions presented by speakers who are active contributors in spaces like Splunk Answers and our public Splunk community Slack workspace.
We come bearing five breakout sessions focused on useful technical and best practices content, and two Data-to-Everything Theater sessions. These new Data-to-Everything Theater sessions in the source=*Pavilion will give attendees the opportunity to pick the brains and network with not just the smartest, but more importantly, the most helpful users in our global community: Splunk user group leaders and the SplunkTrust.
You can find most of these sessions all in one place in the Session Catalog, but we've laid them all out for you below to get a glimpse of the talks you should AddToYourAgendaRightNow.com. (<-- FYI, not a real site)
FNC2750 - Digging Deep into Disk Diagnoses by David Paper (cerby on Slack)
Tuesday, October 22nd: 1:45PM - 2:30PM
D2E3029 - Splunk User Group Panel: From User to Leader by Renee Woods (rwoods on Slack)
Tuesday, October 22nd: 3:00PM - 3:45PM @ the D2E Theater in the source=*Pavilion
D2E3030 - SplunkTrust AMA Panel: Ask and Ye Shall be Answered! by Jason Hupka (snooplogg on Slack)
Tuesday, October 22nd: 4:00PM - 4:45PM @ the D2E Theater in the source=*Pavilion
FNC2051 - I Deleted a Critical Knowledge Object...Now What? by Steve McMaster (mcmasterathl on Slack)
Tuesday, October 22nd: 4:15PM - 5:00PM
FNC2751 - Master Joining Your Datasets Without Using Join by Nick Mealy (madscient_sideview on Slack)
Thursday, October 24th: 10:30AM - 11:15AM
FNC2259 - 5 Tips to Faster Support Case Resolution by Cary Petterborg (cp-regex-guru on Slack)
Thursday, October 24th: 11:45AM - 12:30PM
FNC1549 - Administrators Anonymous: Splunk Best Practices and Useful Tricks I Learned the Hard Way by Tom Kopchak (tomkopchak on Slack)
Thursday, October 24th: 1:00PM - 1:45PM
Oh, by the way, these are not the only sessions being led by the best and the brightest brains in the community. A good handful of the SplunkTrust community MVPs submitted talks that were selected by other tracks in the conference, so check out all the cool topics they've got in store for you. :)
Community Lounge
When you're not filling your brain with copious amounts of knowledge from our community or other sessions at .conf19, stop by the Community Lounge near Registration at the entrance to the source=*Pavilion. Whether you're just learning about Splunk, a first time .conf attendee, or have 5+ years of Splunk experience under your belt, you'll definitely leave the space having learned something new, grown your network, a new swag item in your pocket, felt like you've made a difference in the future of the community, or just feeling downright relaxed amidst everything at the conference. You'll see why :)
SplunkTrust members Tony Reinke and Rich Mahlerwein have organized passionate members of the Splunk community to present BSides sessions: technical talks by users, for users. Sit in on a talk if you're passing by! You can also Find-a-Fez (SplunkTrust member) to get some quick questions answered at the Community Lounge or in passing.
Members of the Community team will be mixed in with the staff for the Lounge, so get to know the people behind the screen moderating, setting up users groups, and challenging you on BucketList. We'll have an onsite survey or two for you to give us feedback on our Community programs, what you want to see in a future community platform around Q&A, forums, user groups, and content, and show interest in being a tester for any beta platforms we're evaluating.
If you're a .conf alumni, you'll notice several differences about your Community Lounge this year: massage chairs, charging stations, a zen garden, games, and more! You'll also be able to get ahold of some pretty unique Splunk swag this year. We won't spoil it, but as a teaser – one of them can fly! And did we mention there's going to be a donut wall at some point?
The SplunkTrust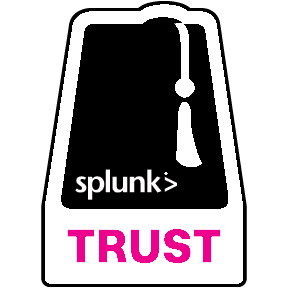 The elusive...just kidding, you can't miss them with fezzes on their heads. SplunkTrust community MVPs will be scattered around the .conf19 venue, programs, and activities, but you can find all of the new cohort in one place early on at their induction ceremony! This will be held Monday, October 21st at 6pm in the Venetian Ballroom G, so this will be the perfect time to meet, greet, and congratulate them for all the amazing work they put in to making the Splunk community so great.
As with every .conf comes the momentous opportunity to Ask the Experts: one-on-one 30-minute sessions that will be staffed by both SplunkTrust members and Splunk employees - you can sign up here. We encourage getting on the schedule ahead of .conf19 as walk-ups will still need an appointment.
We know some of you like to live spontaneously, so for those of you who know you will be busy and can't commit to an AtE appointment in advance, all you have to do is Find a Fez! Find-a-Fez is a chance to walk up to a SplunkTrust expert without an appointment and still get the answers you need on the fly. Visit the Community Lounge to increase your chances of finding a Fez for help.
Don't forget to look up the SplunkTrust-led sessions that will also be available for you to learn from them!
Stay Connected!
The Community Lounge staff and SplunkTrust MVPs are looking forward to meeting everyone at .conf19! We encourage attendees (and non-attendees) to connect with the rest of the community before, during, and after the conference by:
Joining the #conf19 channel in our Slack Community Chat where attendees are already making plans to meet and get the most out of their .conf19 experience together. Be prepared to get the fastest non-bot welcome you'll ever experience when you enter the channel.

Following the @splunkanswers Twitter account to stay up to date on helpful solutions contributed on Splunk Answers by fellow members of the community and any community-related announcements.

Check out the Splunk community manual for a deeper dive into all of our programs and how to get involved.
---
Follow all the conversations coming out of #splunkconf19!