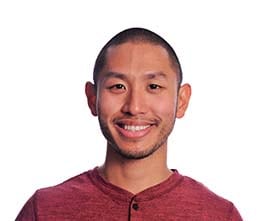 By Patrick Pablo September 26, 2018
The days are counting down to .conf18 where 9,000+ individuals in the global Splunk community will be converging in Orlando, FL, from October 1-4. That's a lot of passionate, curious people all gathered in one place around technology that brings out the potential and value from machine data in its many forms.
Many attendees are long-time users, admins, architects, developers, and advocates who are incredibly knowledgeable and love to help others realize that "aha!" moment with their data.
Where can you find and connect with all these Splunk champions at .conf18? The Community Lounge in the source=*Pavilion, of course!
After our fez-wearing SplunkTrust community MVPs are inducted at the Welcome Soiree on Monday, October 1st, they'll be hanging out at the Community Lounge as their home base throughout the conference with other Splunk smarty pants. Meet & greet with these clueful individuals who often answer questions on Splunk Answers and Slack, lead and speak at Splunk user groups, develop helpful Splunkbase apps and add-ons, and more. You'll also find opportunities to get specialized help and share your voice as a valued member of the Splunk community.
Ask the Experts One-on-Ones
The Ask the Experts booths will be surrounding the Community Lounge this year, which works out great considering these private one-on-one meetings will be staffed by SplunkTrust members along with Splunk employees. Attendees can walk up to the Community Lounge front desk and make an appointment on-site.
Here's a list of the topics you can chat about with a Splunk expert:
Subject Matter Expert (SME) Office Hours
Did you need help or want to hone your knowledge on a subject not covered in the Ask the Experts list? No problem! We'll have dedicated blocks of hours during the conference focused on certain topics like dashboard best practices, SPL, regular expressions, etc., where experts will be gathered at the Community Lounge to uplevel your Splunk-fu. There will be a Splunk instance available with dummy data for hands-on examples and ad-hoc demos. Keep a look-out for push notifications from the Splunk Events app to find out when these will be happening.
Meet Splunk Industry Experts
Are you looking to solve challenges that are more business or mission-focused and want to see how data analytics can help? Then look no further! We've been assessing industry trends across financial services, public sector, higher education, healthcare, communications and media, and we're starting to triangulate on themes and use cases specific to these industries.
Drop by and tell us your story—brag about what you've already done, share ideas for what you'd like to do, or give us some feedback on Essentials apps we're crafting to deliver those industry-specific scenarios you may want to try. In a different industry? No worries, we want to talk to you too as we prioritize what's next. It's all happening at the Customer Reference booth in the Community Lounge.
We love learning more about our customers, and we'd love to meet you, so drop on by! You'll find us wearing the industry pins.
Share Your Splunk Story
Our customers are our inspiration. Your Splunk success stories have fueled new product innovation, sparked interest from every industry and influenced change in your organizations. We want to hear from you—about your story, your mission, and how you're transforming your organization with Splunk! Come meet our Splunk Customer Marketing Team at the Community Lounge to learn about our menu of options to share your success story or share with us anytime: tellusyourstory@splunk.com.
Web User Experience (UX) Feedback
The Experience Marketing UX team wants to know what you think about the Splunk and .conf websites. They will be staffing the Community Lounge on Wednesday, October 3rd, to gather feedback, but you can also catch them them in the registration lobby on October 1st and 2nd. Spend some time doing a survey or a sorting exercise and you'll be entered to win a Nintendo Switch!
Community Programs Learning & Feedback
The Splunk Community team manages the various programs that help connect Splunk users around the world to promote peer-to-peer support, knowledge sharing, and building both professional and personal relationships. We want everyone to be aware of the community resources available to them and improve the value of our programs based on what you, the community, want to see. Come by and speak to us to learn more and provide feedback about Splunk Answers, Splunk user groups, Slack Community Chat, SplunkTrust, and BucketList.
Speaking of…
BucketList Sign-up and Bring-a-Friend Raffle
Splunk BucketList is a fun program for customers and partners to share and communicate with each other and Splunk. Come by the Community Lounge to learn more about BucketList and sign up! Not only will you get to know other Splunk users, you can also earn rewards and points for completing challenges. Each challenge is unique and involves learning about Splunk-related announcements, giving product feedback, providing tips & tricks with other users, and more.
Your First Challenge: Just sign up! All new sign-ups, starting now until 5:00pm EDT on Monday, October 1st, will be entered into a pre-.conf18 raffle for a Splunk North Face jacket. Already a part of BucketList? You can get a raffle entry for your referrals, so bring your friend to the Community Lounge at .conf18 and get them signed up!
Stay Connected!
The Community Lounge staff and SplunkTrust MVPs are looking forward to meeting everyone at .conf18! We encourage attendees (and non-attendees) to connect with the rest of the community before, during, and after the conference by:
Joining the #conf18 channel in our Slack Community Chat where attendees are already making plans to meet in person and get the most out of their .conf18 experience together.

Following the @splunkanswers Twitter account to stay up to date on helpful solutions contributed on Splunk Answers by fellow members of the community and community-related announcements.

Checking out the Splunk community manual for a deeper dive into all of our programs and how to get involved.
---
Follow all the conversations coming out of #splunkconf18!