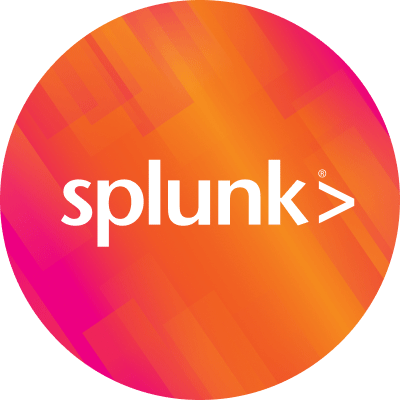 By Splunk September 19, 2017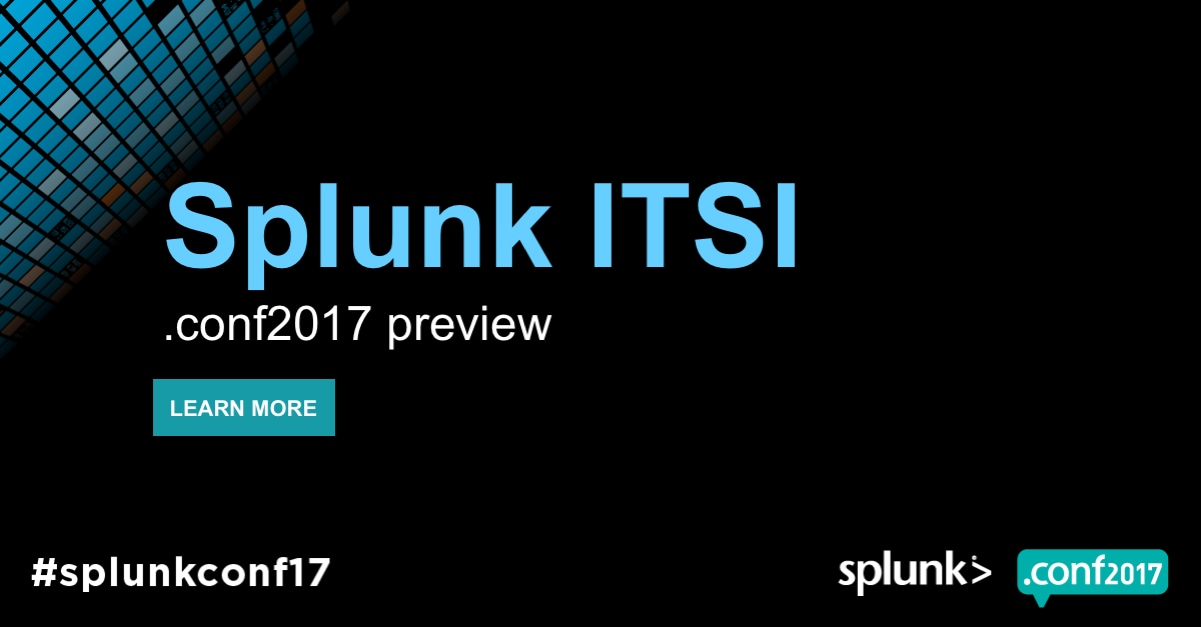 With .conf2017: The 8th Annual Splunk Conference just around the corner on September 25-28 in Washington, D.C., it truly will be the best .conf event yet! As always, we're excited to reveal cutting-edge updates and innovative customer use cases, especially for Splunk IT Service Intelligence (ITSI). There are 15+ Splunk ITSI sessions highlighting the impact and best practices of Splunk ITSI over the 3 days at .conf2017.
Whether you're looking to dip your toes into learning what Splunk ITSI is, or you're an experienced Splunk ITSI user looking for ways to expand your use case, we have the session for you.
Just Getting Started?
Join Alok Bhide, the product owner of Splunk ITSI, for An Introduction to Splunk IT Service Intelligence (ITSI). He will walk through the nuts and bolts of Splunk ITSI and give a glimpse into the new features launching within the premium solution.
What's New?
Splunk's seasoned ITOA Staff Architect David Millis dives into how Splunk ITSI for event analytics is changing IT and event management forever in Splunk IT Service Intelligence (ITSI): Event Management Is Dead – Event Analytics Is Revolutionizing IT.
Customer Success
For a holistic overview of the customer's journey to Splunk ITSI, implementation, and tips and tricks, we recommend tuning into ITSI in the Wild – Why Micron Chose Splunk IT Service Intelligence and Lessons Learned. If you have Splunk ITSI or you are planning on implementing it, this session is for you. We urge you to check out the sessions by Cardinal Health, Leidos, PwC, Rabobank, Republic Services Inc. and World Bank Group.
Best Practices
For the seasoned Splunk ITSI users or those who are just getting ramped up, The Splunk IT Service Intelligence (ITSI) Top 20 KPIs will help you make sure that you're measuring your KPIs to your best ability, as well as understand what are the most requested KPIs during Splunk ITSI engagements—from Splunk ITOA Staff Architect and Splunk ITSI expert Bill Babilon.
Partner Integrations
The Splunk and xMatters teams heard the cries of wanting an integration between Splunk ITSI and xMatters. Together the teams will outline an overview of notable event actions, as well as dive into the common event, incident and alert integrations in Triggering Alerts With xMatters and Achieving Automated Recovery Actions From Splunk IT Service Intelligence.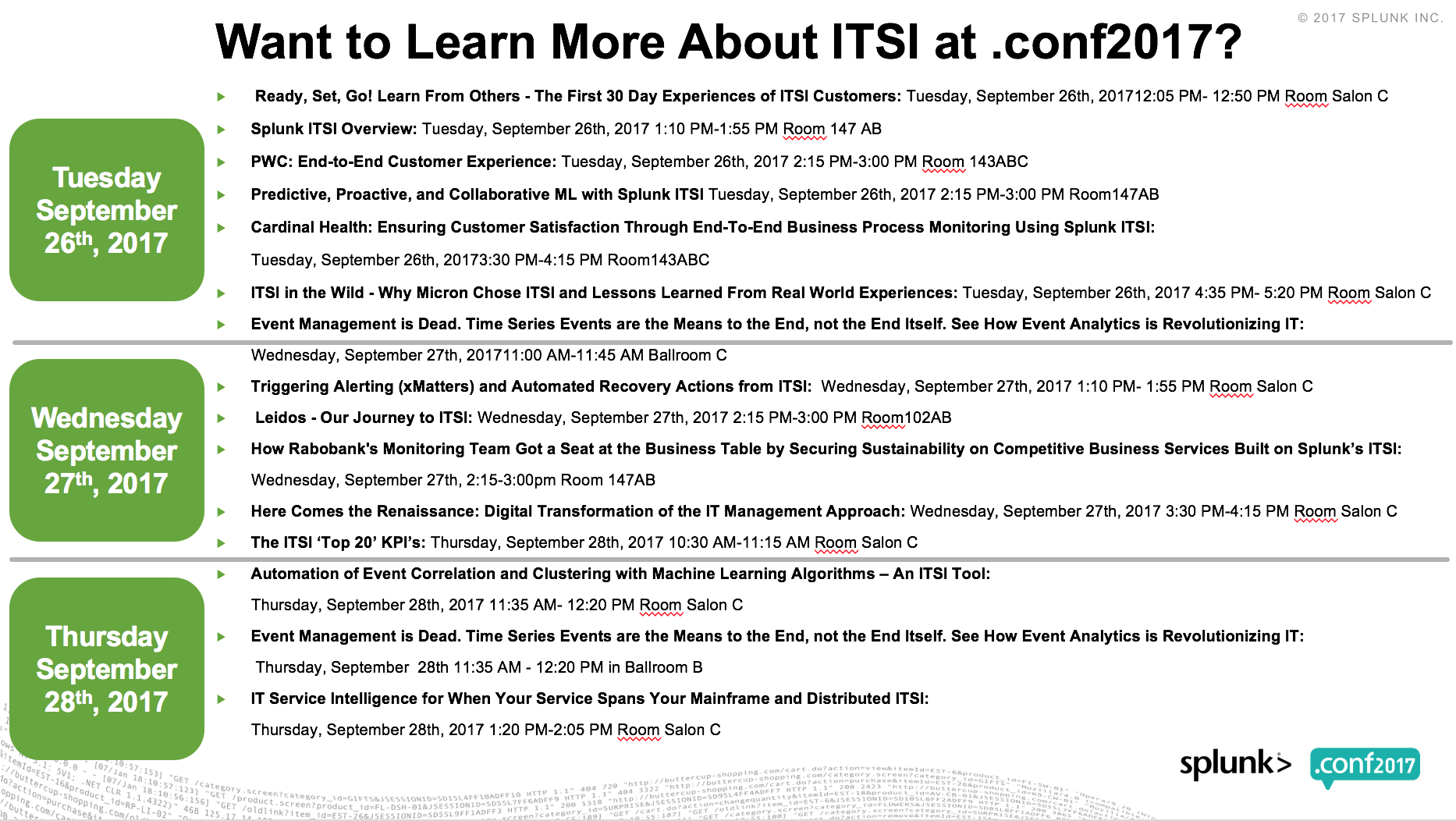 We look forward to having you at .conf2017! In the meantime, there are a couple things you can do to make the most of your experience with Splunk ITSI at .conf2017:
Bring your questions to as many .conf2017 sessions as possible—that is what they're there for! Or if you just can't wait, always feel free to Ask a Splunk ITSI Expert. Happy event monitoring and managing, and I hope to see you at .conf2017!
Follow all the conversations coming out of #splunkconf17!
----------------------------------------------------
Thanks!
Priya Balakrishnan