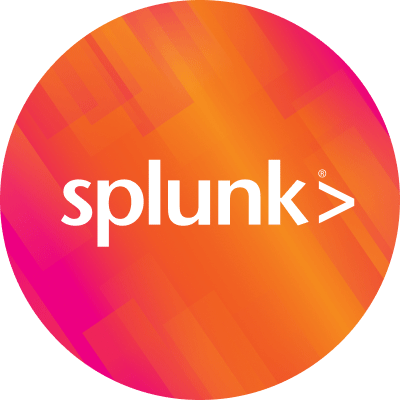 By Splunk September 22, 2017
Are you looking for ideas to leverage Splunk for IoT data? Look no further—you'll find a wide variety of innovative case studies presented by Splunk customers and partners at .conf2017! The sheer diversity of industries and use cases presented means that you will walk away inspired, with several ideas to explore in your own context.
Don't miss the sessions listed below on Splunk for IoT and Industrial Data!
Tuesday, September 26
11:05 – 11:45 PM: The Next Level of Quality Assurance at BMW with the Splunk Machine Learning Toolkit
Markus Boenisch (BMW) and Georg Schroder (Robotron) will share how they are using Splunk for Machine Learning and Natural Language Processing to assist production line workers with catching and fixing production quality issues.
12:05 – 12:50 PM: Achieve Operational Efficiency in Car Manufacturing with Advanced Analytics
Sebastian Schmerl (Computacenter) and Phillip Drieger (Splunk) will talk about how to collect manufacturing production data into Splunk and use Machine Learning to analyze it.
1:10 – 1:55 PM: Monitoring Radiation Exposure with DICOM and Splunk
Dereck Merck (Rhode Island Hospital) will share uses for Splunk in a hospital context, including radiation exposure monitoring with DICOM data, radiology workflow optimization, and workload prediction with HL7 data.
1:10 – 1:55 PM: Expert Panel: Analytics for the Industrial Internet of Things
Brian Gilmore (Splunk) will moderate a panel discussion on what you need to successfully adopt IoT Analytics. Robert Frazier (Lockheed Martin), Brian Berg (Accenture), Andy Robinson (Avid Solutions), and Jason Oney (Strategic Management Solutions) will represent a wide diversity of viewpoints.
4:35 – 5:20 PM: The Instrumented Enterprise: Making Digital Transformation as Nimble as a Fighter Jet
Robert Frazier (Lockheed Martin) will share the experiences of how Lockheed Martin successfully rolled out Splunk in various organization, including IT Ops, Security, and Operational Technology.
4:35 – 5:20 PM: Acute Care Telemetry: Datastream Process Monitoring, Visualization, and Search with Splunk
Dr. Leo Kobayashi (Brown University) and Dereck Merck (Rhode Island Hospital) will talk about how to healthcare providers the right information in the right context to improve patient outcomes.
Wednesday, September 27
12:05 – 12:50 PM: Successfully Implementing Cybersecurity Monitoring within Critical Operational Technology (OT) and Industrial Control System (ICS) Environments
Kyle Miller (Booz Allen Hamilton) will demonstrate how to gain visibility into OT environments and discuss lessons learned from various client engagements.
3:30 – 4:15 PM: Splunking Airport Early Baggage Storage Systems
Lorena Diaz (Vanderlande) and Suren Deora (Vanderlande) will share how they use Splunk to make sure passenger bags are loaded onto the right planes at the right time.
4:35 – 5:20 PM: Splunkin' my Harley!
In this fun session, Geoffrey Martins (Splunk) will show that anybody can use Splunk to analyze any IoT data by demonstrating how he collects and analyzes data from his Harley Davidson motorcycle.
Thursday, September 28
1:20 – 2:05 PM: ICS Defender: Using Splunk to defend industrial networks
Andrew Hunt (Bechtel) and Patrick Orr (Bechtel) will demonstrate how they use Splunk to document network state to detect an intrusion and then bring it to the attention of an operator.
Follow all the conversations coming out of #splunkconf17!
----------------------------------------------------
Thanks!
Amit Shah