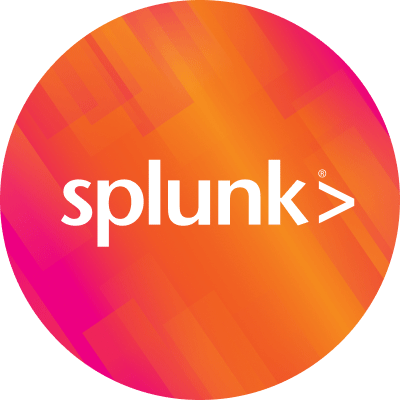 By Splunk September 15, 2017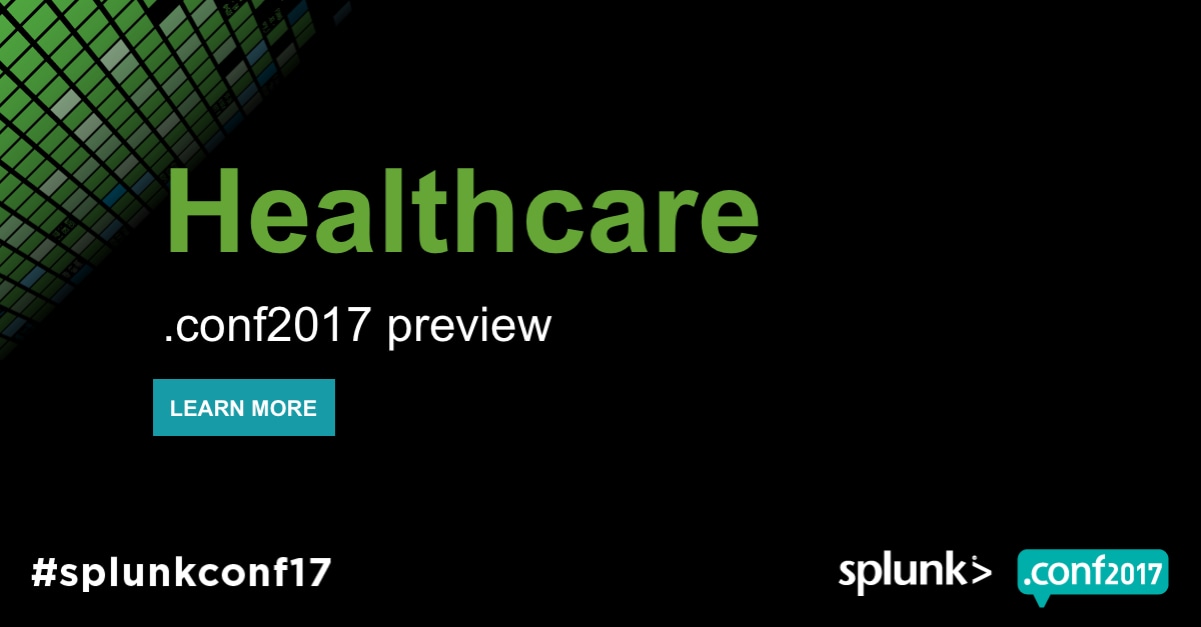 Digital health and healthcare IT have exploded in recent years. As a result, many great Splunk customer stories have emerged. You can see in these emerging use cases healthcare's missing link, and hope for an innovative technology-enabled platform for the healthcare industry's needs. Splunk technology is used to drive engagement, efficient operations, and contribute to improved outcomes while reducing costs.
Come to .conf2017 from September 26-28 at the Walter Washington Convention Center in Washington, D.C., to learn directly from the smartest people in the Splunk ecosystem. Topics about the most exciting and promising new use cases of Splunk in healthcare include:
Healthcare payor Aetna is using insight from the Machine Learning Toolkit to deliver value to their data.
Healthcare researchers at Alpert Medical School of Brown University / Rhode Island Hospital use Splunk to study emergency department (ED) patients' live physiologic data streams to understand, prevent and mitigate unsafe conditions due to medical device alarm fatigue.
Athenahealth, a provider of network-enabled services for healthcare and point-of-case mobile apps, utilizes Splunk to collect and assess various security-related data from their production and to their corporate systems.
Splunk ITSI solution helps Cardinal Health ensure high customer satisfaction through the visualization of business-process health.
Cerner uses Splunk in a member call center environment to reduce talk time, increase first contact resolution, and prevent caller frustration.
EPAM's Splunk-based solution provides insights into the nature of the provider care circle, its participants and relevant care activities.
Recursion Pharmaceuticals applies automation and data science to discover treatments for rare diseases.
Rhode Island Hospital developed an inexpensive, powerful tool for monitoring radiation exposure from 60,000 annual computed tomography studies, using an open-source DICOM server and Splunk meeting Joint Commission regulatory requirements.
By using the Splunk platform, University of Michigan Health System will discuss how an infrastructure team uses data from real-time IT operations and electronic medical record systems, to provide a real-time single pane of glass view of the enterprise for the CIO.
University of North Carolina at Chapel Hill will present its deployment strategy and how the management of roles, apps and indexes is used to provide data isolation while contributing to cross-functional collaborations and more effective reporting.
An in-house Splunker, recently diagnosed with sleep apnea, used the Splunk platform to analyze the information to track his health and see how changes in his lifestyle affected sleep quality.
The healthcare digital revolution across every sub-vertical is in full swing and Splunk is the platform of choice for that transformation. Visit conf.splunk.com for more details around each of the healthcare sessions and more.
Thanks,
Shirley Golen
Healthcare Solutions Marketing
Splunk Inc.
Follow all the conversations coming out of #splunkconf17!
----------------------------------------------------
Thanks!
Shirley Golen