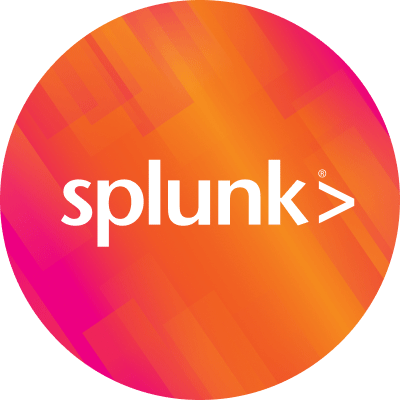 By Splunk September 13, 2017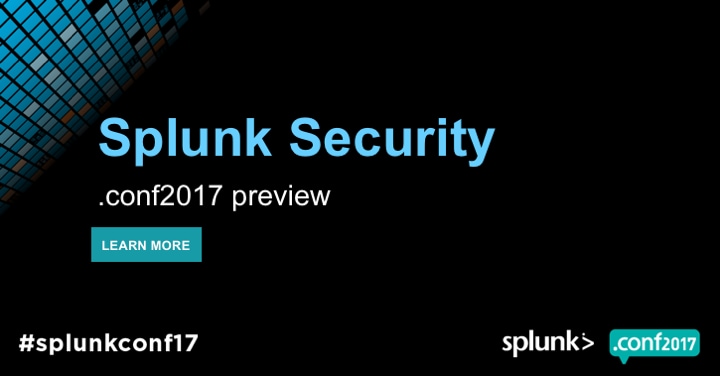 It's that special time of the year again for the Security Markets Team at Splunk as we're less than two weeks away from .conf2017, Splunk's annual user conference! This year, the security track has over 45 learning sessions and numerous hands-on activities.
I'm looking forward to four glorious days in Washington, D.C., to interact with our passionate users, CISOs, CIOs and business leaders, and learn about the innovative ways in which Splunk is solving customers' security needs.
This year, we have more than 30 customer-led sessions where you can learn how our customers use Splunk Enterprise Security, Splunk User Behavior Analytics and Splunk Enterprise to transform their security practices and solve their security challenges. You'll be able to hear from customers such as athenaHealth, Aetna, CAA, Aflac, Bechtel, Carnegie Mellon University, Duke University, Fannie Mae, FINRA, Kaiser Permanente, Sony, Capital Group, JP Morgan Chase, Optus, Priceline.com, Red Hat, Republic Services, SAIC, Sherwin-Williams, Thales, TransAlta and more on how they use Splunk to solve their security needs.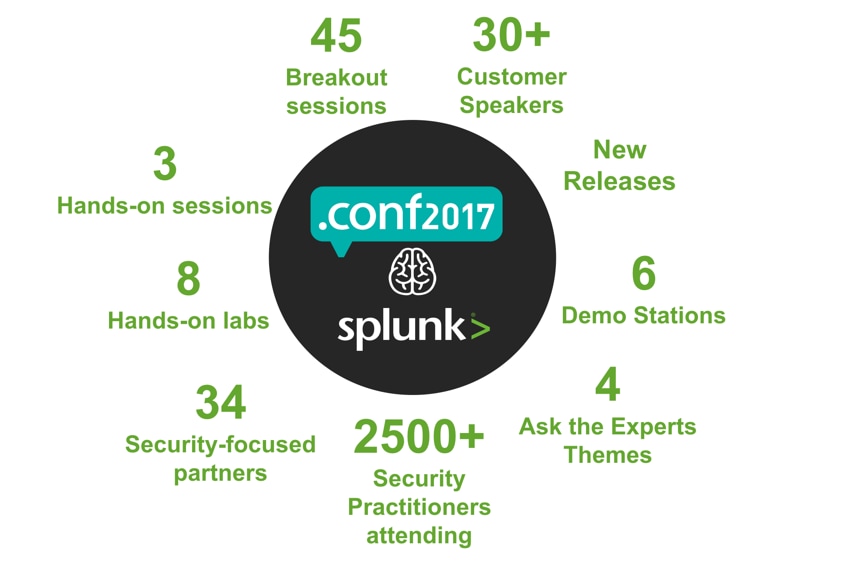 The security track has sessions for all levels from beginner, intermediate and advanced levels. There will also be sessions for all personas from administrator, analyst, hunter, SOC manager, head of security and CISO.
Take Our Boss of the SOC Challenge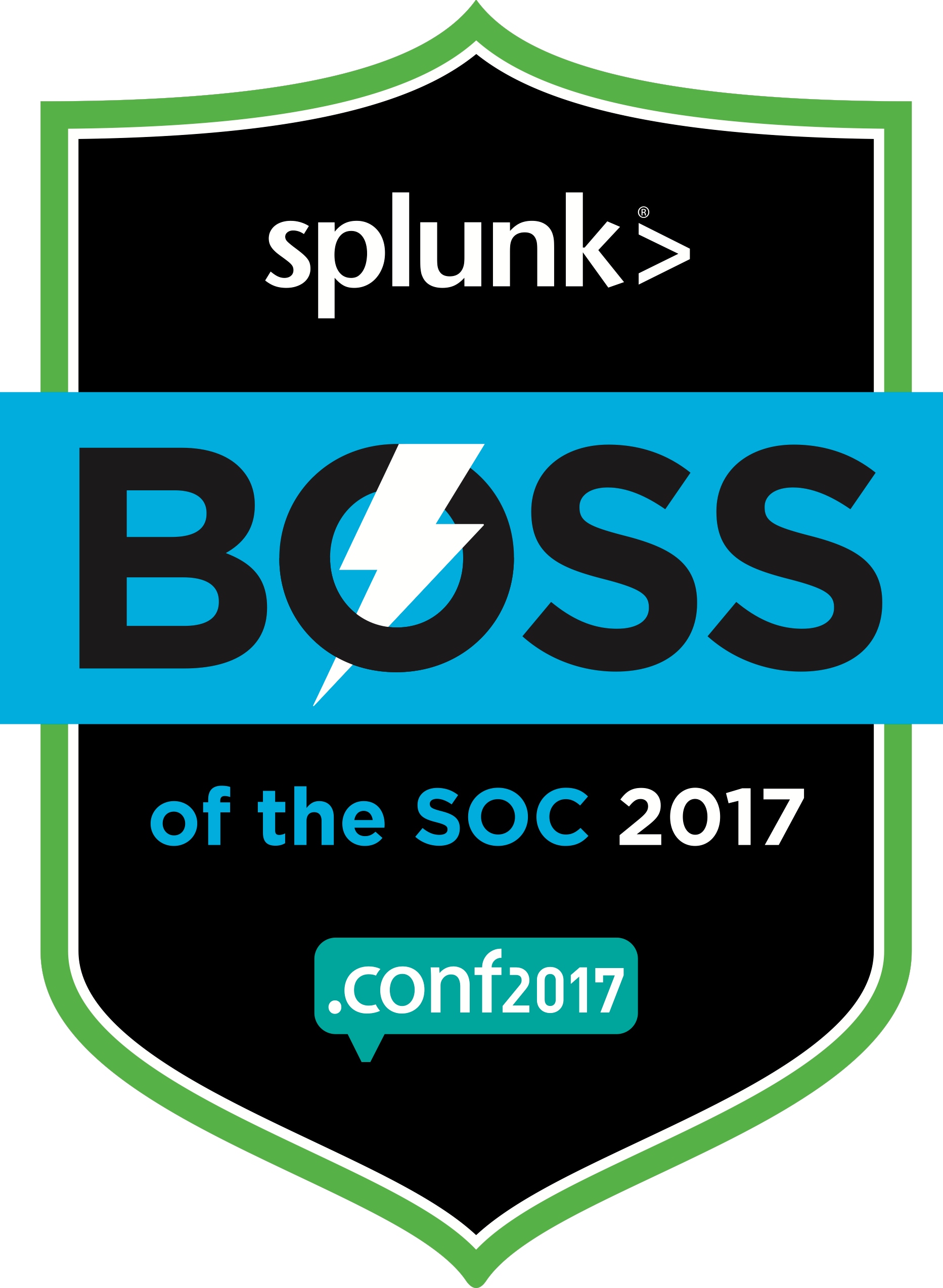 Boss of the SOC (BOTS) is a capture the flaq-esque competition, played in teams of up to four. Registered .conf2017 attendees are invited to join the Splunk Security Team for the BOTS competition! During the BOTS competition, you'll show off your l337 skillz and compete against your peers for l00t and respect.
Note that space at BOTS 2017 is limited so register ASAP. Splunk will review all registrations and notify teams that are selected to participate via email.
In-Depth Hands-On Sessions
If you are up for detailed hands-on learning, we have three deep-dive scenarios:
Boss of the SOC (BOTS) with Splunk Enterprise Security
Anyone Can Build an App
Splunking the Endpoint Part III: Macs Don't Get Malware, Right?
I anticipate these sessions will be fully packed, so register early to secure a spot now.
15-Minutes Hands-On Labs
Have 15 minutes? Visit the source=*Pavilion to get hands-on training on Splunk and Splunk security partner solutions. Line up for the hands-on sessions on Splunk User Behavior Analytics, Splunk Enterprise Security, Booz Allen Cyber4Sight for Splunk, Adaptive Response Applications, and Partner solutions.
Ask an Expert
Are you stumped on how to proceed with your security use cases? Are you looking for ideas to solve interoperability issues? While registering for .conf2017, ask a Splunk expert on topics such as:
SIEM Migration Planning
Behavioral Analytic Strategies
Security Maturity Mapping
Adaptive Response Applications
Splunk Security Showcase
Be sure to visit the security booths at the Splunk showcase for the latest and greatest on Splunk security products.
Learn what's new and what's emerging with the entire portfolio of security products, from Splunk Enterprise and Splunk Cloud, to Splunk User Behavior Analytics, Splunk Enterprise Security and beyond. The showcase will be staffed by security experts who will walk you through the features, functionality and your use cases.
We Are Less than Two Weeks Away!
If you have not had time to register for .conf2017 yet, there's still time.
Join me for my breakout session on "How To Gain Visibility into Office 365, Box using Splunk Enterprise Security" and visit the Security Showcase to view the latest innovations that Splunk will be announcing during .conf2017.
Hope to see you in Washington, D.C in two weeks!
Girish Bhat
Director, Security Product Marketing
@girishb
Follow all the conversations coming out of #splunkconf17!
----------------------------------------------------
Thanks!
Girish Bhat