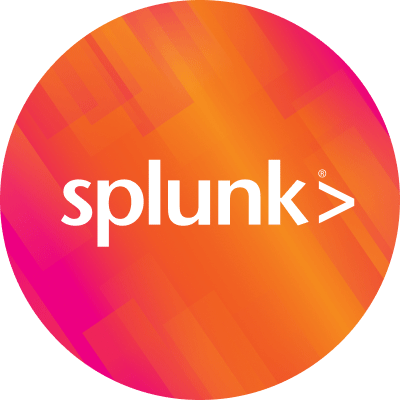 By Splunk May 20, 2015

One of the things I really like about attending industry events and conferences around the world is the opportunity to speak with certain members of the press face to face in small group settings. We get to share some really good information and I get valuable insight into their world. Recently, I met with a few reporters just prior to the international launch of Splunk Cloud and to share a bit more about what we are doing to help accelerate the adoption of cloud-based solutions and how Splunk is tapping into the growing market need. Here's an inside look at what many reporters and analysts were interested in learning:
Splunk Cloud recently launched internationally through its partnership with Amazon Web Services (AWS). Can you tell us a bit more about this strategy?
If you've been following the Splunk Cloud journey, you probably remember that Splunk Cloud was launched in North America in October of 2013 through a strategic relationship with AWS. Just last month, we expanded the reach of Splunk Cloud worldwide through AWS' ten global regions. We felt ready to launch worldwide based on market demand and very solid customer success in North America.
Why did Splunk choose AWS as its strategic partner for cloud solutions?
I often say that AWS is the 800-pound gorilla when it comes to infrastructure- as-a-service – ten times the size of their next 14 competitors combined with an incredibly innovative, flexible and stable platform. The number and type of services AWS offers is very attractive to customers, as are the number of features within those services. And, I think another important aspect to this is that we've really established a trusted and valued relationship with AWS, which helps us provide the best possible service to our customers.
What is most attractive to customers about Splunk Cloud?
What we've found at Splunk is that, first and foremost, customers are excited about what our machine data indexing and analytics software can do for their business. So we work hard to show prospective customers the incredible power of the Splunk solution. Once the organization recognizes just how much they can benefit from Splunk solutions, then they start asking about delivery options – on-premises, in the cloud, or a combination of both (hybrid option). I'd have to say that the number one factor for customers purchasing Splunk Cloud is that it's just easy – easy to deploy, easy to use, and easy to manage. And, in no time, they realize it's instant, secure, reliable and hybrid too.
What factors usually lead to the purchase of the software-as-a-service model versus the on-premises model?
One thing I stress to members of the media and analysts is that Splunk Cloud is a delivery option – one that provides the same powerful features of Splunk Enterprise but with no software to maintain or manage on site. It's a full-featured cloud service. The delivery option that customers end up choosing is based on many factors – including location of source data (cloud-based workloads), domain expertise, total cost of ownership, internal capacity, data sensitivity, etc. But, the end result, we hope is a solution that enables them to operate more intelligently using data they never even knew existed.
Do large enterprise customers use Splunk Cloud?
I'm happy to say that we've seen great success with customers of all shapes and sizes. We have smaller customers who are sending us only about 5 GB of data to be indexed per day and, at the same time, we have very large customers sending multi-terabytes of data every day. And, on top of the business sizes we're supporting, it's exciting to see the growth of Splunk Cloud in almost every vertical market as organizations are using it to address a myriad of use cases.
I could talk about the cloud all day – and would love to! So, if you have questions about Splunk Cloud, let's talk. Comments are welcome here or you can reach out to me on Twitter.
Thanks,
Marc
Marc Olesen
SVP and GM, Cloud Solutions
Splunk Inc.