A culture of inclusion not only makes Splunk a great place to work, it also drives the success of our business. A more diverse and inclusive Splunk will help us achieve our mission of making machine data accessible, usable and valuable to everyone, and drive great outcomes for our company, our communities and each other.
We work hard to maintain and enhance our diverse and inclusive environment, creating a workplace where all people feel valued and are empowered to do their best work. As a company where employees are passionate about the transformative power of data, we are using our own data to help us better understand and identify the actions that will help us build an even more diverse and inclusive workplace. Sharing our workforce demographic data is a small step in what will be an ongoing and vital journey for Splunk. Publishing our data will help hold us accountable for the measurable progress and lasting change we're driving at Splunk, and further influence our industry to drive positive change.
Diversity and inclusion is embodied in each of our core values—innovative, passionate, disruptive, open and fun. Continuing to honor these values is critical to our continued and long-term success.
What's Next?
Data tells only part of the story about who we are and where we are headed. As a company that went public in 2012, our diversity and inclusion programs are evolving alongside our business. We have framed our diversity and inclusion strategy around three key pillars.
Workforce
Our people.
We want to recruit, retain and develop high-performing, innovative and engaged Splunkers with diverse backgrounds and experiences. To help us, we're updating some of our hiring practices. We've taken steps to anonymize candidate information at the initial screening point and have implemented tools like Textio to help remove any unconscious bias from our job descriptions. We're also formalizing a Diversity Council, which will review functional demographic data with executive leaders and develop action plans specific to their organizations.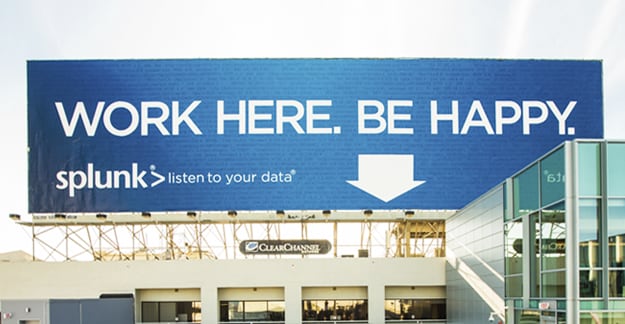 Workplace
Our culture.
We're committed to cultivating a culture of inclusion and making Splunk a place where all people can thrive. We've partnered with the NeuroLeadership Institute to develop a robust unconscious bias training program for all people managers and recruiters. Our Employee Resource Groups continue to grow and provide community for underrepresented groups and allies. Pride@Splunk, Women@ Splunk and Veterans@Splunk help us drive change at the grassroots level and offer our Splunkers support, mentoring and networking opportunities. They also host fun companywide events that promote cultural awareness.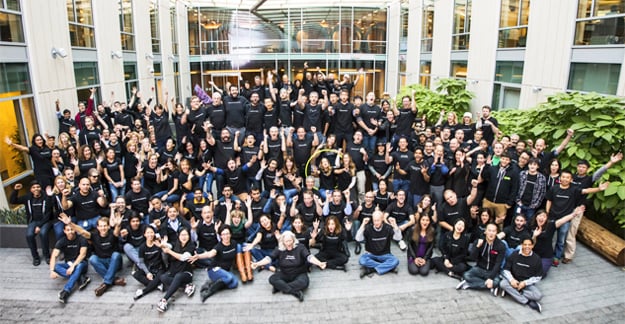 Marketplace
Our communities.
Beyond improving our workforce numbers and culture, we aspire to move our industry forward and drive positive change in our communities. Splunk supports organizations and initiatives that leverage big data for social impact including STEM education, disaster and humanitarian assistance. We're deepening our partnerships with Genesys Works and Year Up, organizations that help close the opportunity divide for underserved youth and offer alternative pathways into the professional workforce. Our partnership with HirePurpose helps transition veterans from the military to civilian careers and assists veterans with disabilities to find careers at Splunk.

We are committed to each other's success. Interested in joining Splunk?