The Royal Navy's Field Gun Competition has been running since 1907. This spectacular event involves teams of highly competitive and fit gunners, disassembling and reassembling replica 12-pounder field guns before racing to get their guns back home. For a number of years, Splunk has been proud to sponsor the Allied Rapid Reaction Corps (ARRC) in the Field Gun competition, but this year we decided to get a bit more competitive...
On one unusually hot day in May, in the middle of London's Paddington Central, two members of each team (Splunk vs ARRC) took it in turns on spin bikes to reach the 75 mile finish line. The Splunk team was made up of a diverse mix of veterans, the public sector team, government affairs and all ages and levels of fitness.
The ARRC team arrived early to get the spin bikes in position, but perhaps more impressively, managed to maneuver the field gun through a nearby local supermarket to reach its destination (thanks Sainsbury's)! The teams also used the opportunity to collect funds for the Royal Navy and Royal Marines Charity, and answer questions from crowds that had formed over the day about the history of the competition and gun itself.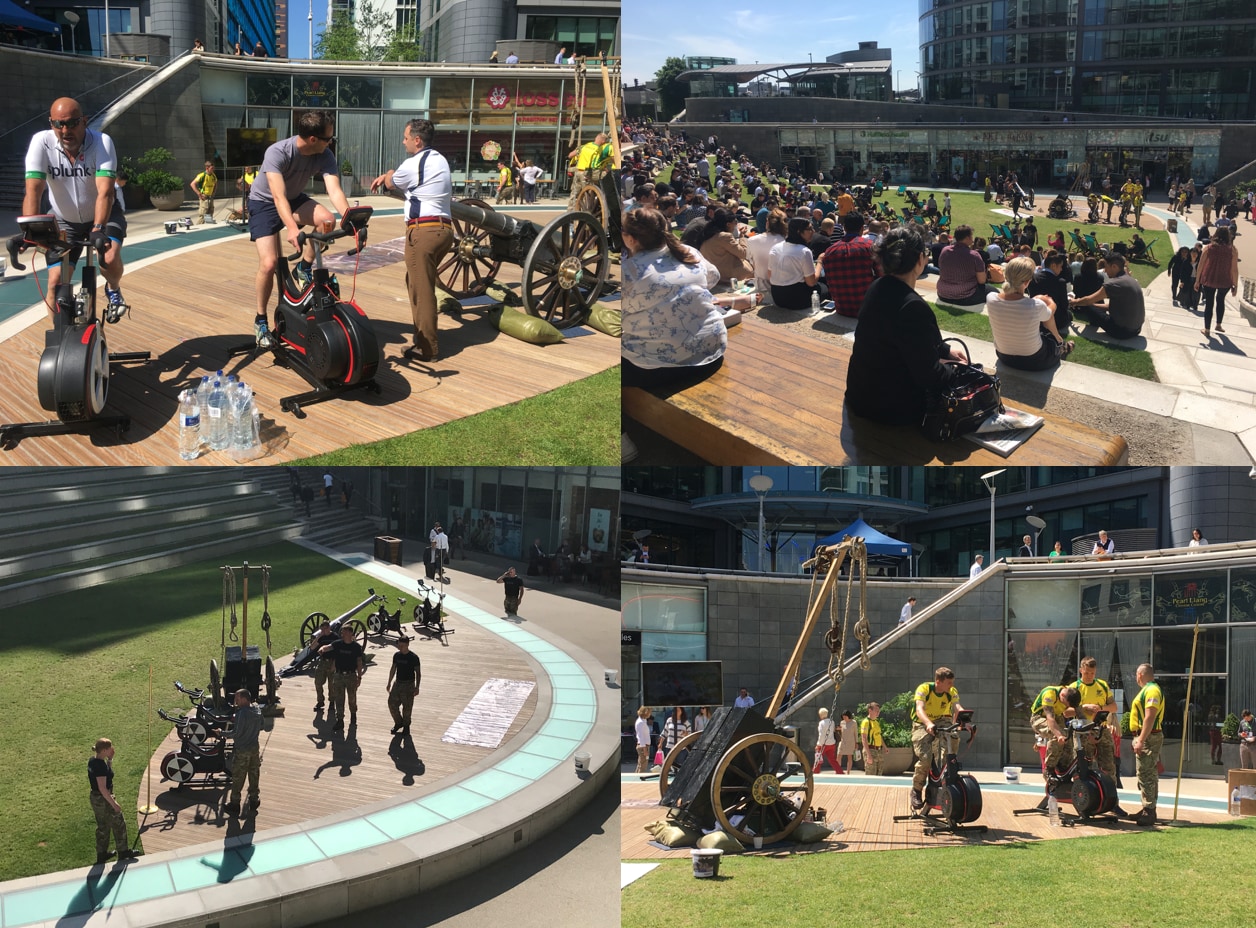 It was a great day, and we were truly honoured to be invited to help the ARRC team prepare for this year's competition. So, who got there first you ask? Well, we are far too polite to talk about that, but I'm sure there will be a rematch next year…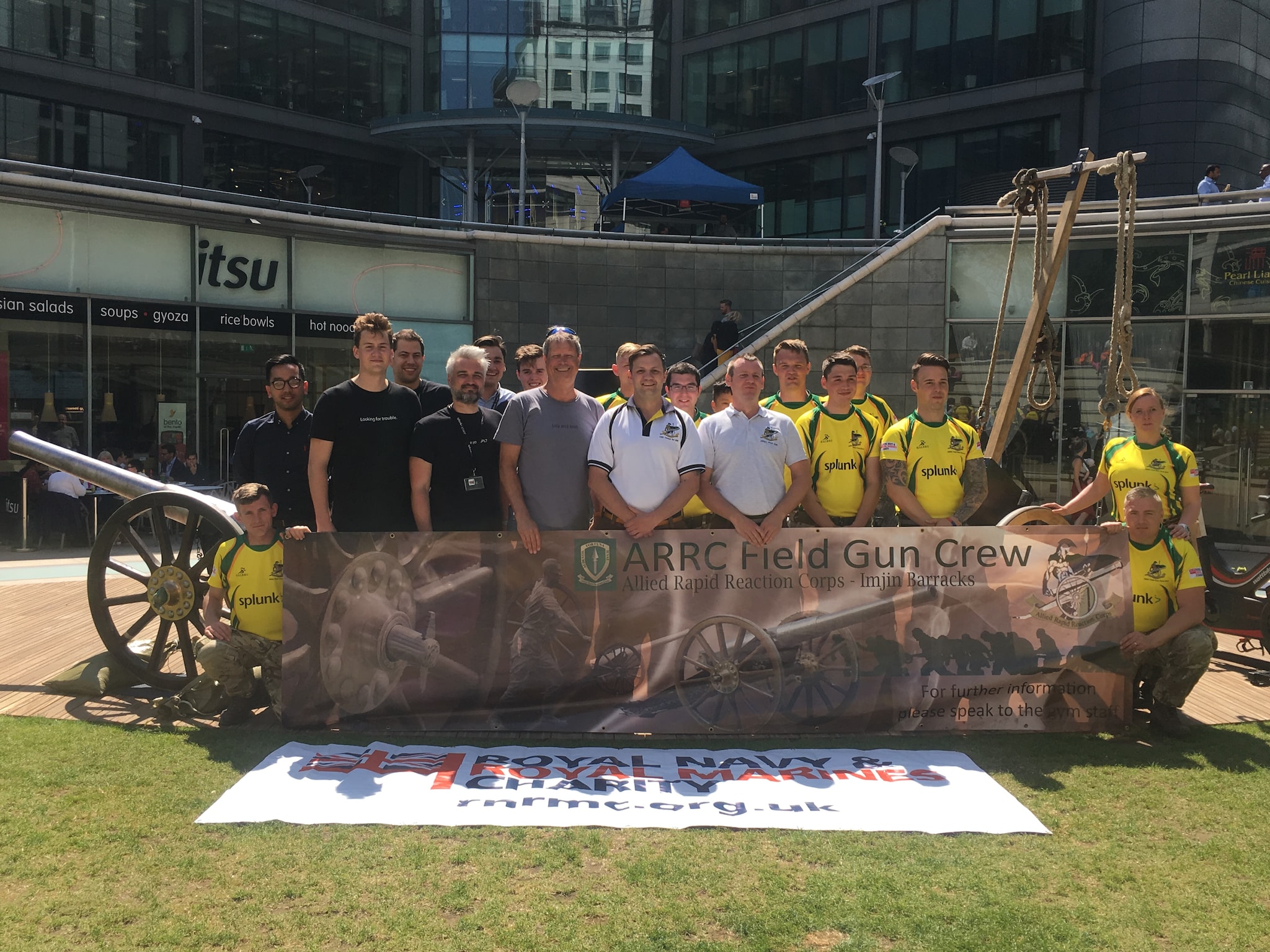 We'd like to wish the ARRC the best of luck on 2nd June. If you'd like to find out more about the event then check it out, here. We'll certainly be there on the day, cheering on the from the sidelines.
Thanks again,
Gordon