As the snow melted away almost as rapidly as it arrived over in the UK's county of Sussex, seven teams of Explorer Scouts (aged 14-18) took part in the annual 'Infinity' hiking completion, where teams navigated a figure-of-eight circuit (or an infinity symbol), competing for points on speed, navigational accuracy, teamwork and problem solving.
The competition is timed to take advantage of the challenging ground conditions at this time of year, with teams navigating between checkpoints to take on a task or 'incident' to test their teamwork and problem solving skills. Given the weather conditions, the checkpoints did not only provide these additional challenges, but were a crucial safety check-in, allowing hike organisers to keep a close eye on the teams' welfare, progress and moral. From time-to-time, teams have been known to wander off course, so it was vital that the hike controllers were able to identify when teams were behind schedule, and pre-empt any difficulties getting support units into the area to locate and get them back on track.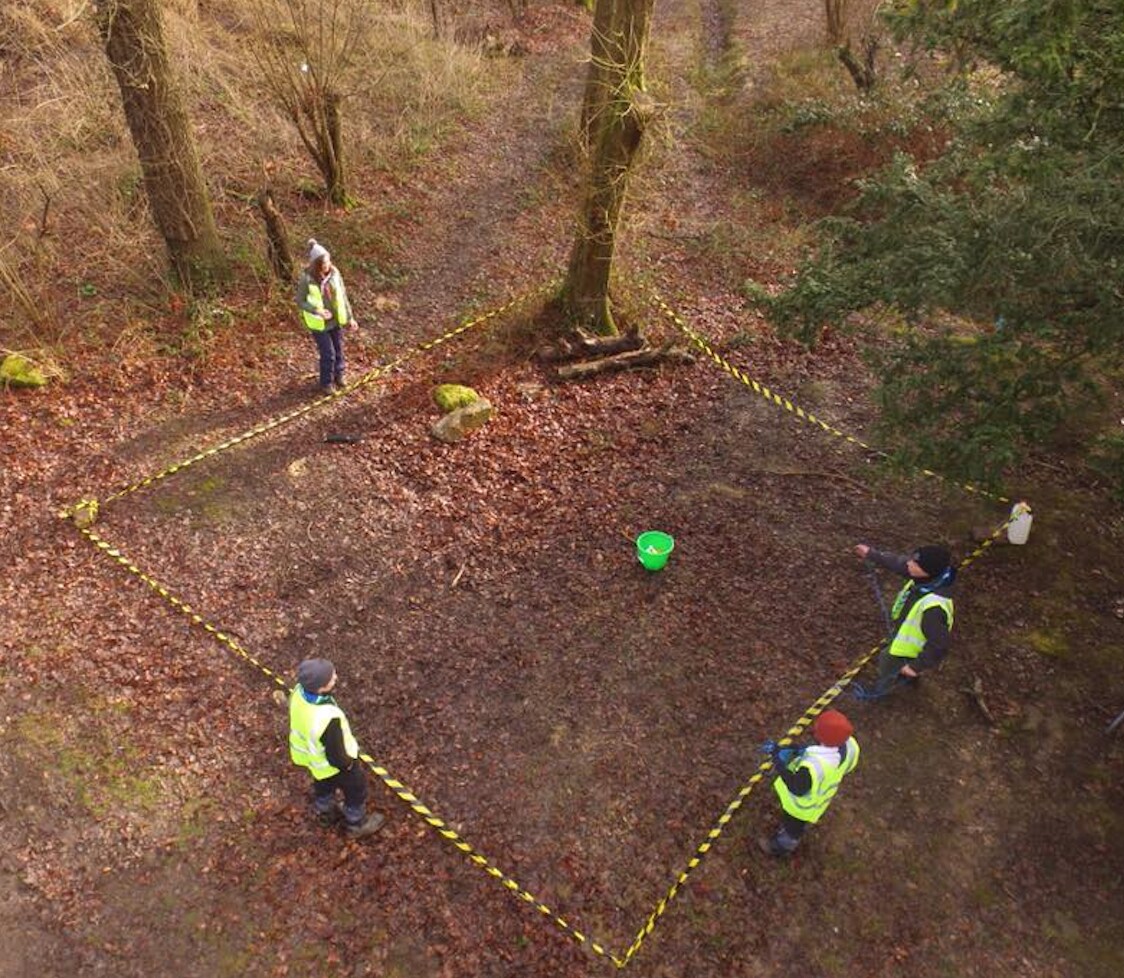 Historically, the control team used spreadsheets to manage the scoring, and track progress around the course with checkpoint timings being radioed through as the teams advanced. However, this year marked a significant change for the event, replacing spreadsheets and guesswork with Splunk and GPS position data.
Using Splunk's scripted inputs and the GPS trackers' web API, position data from a selection of teams was automatically imported into Splunk, and rendered using the 'Location Tracker Visualization'. A lookup of the predefined checkpoint locations was overlaid to show the walkers' progress relative to their destination, and scores from the incident activities were entered into lookup files directly from Splunk via the 'Lookup Editor'.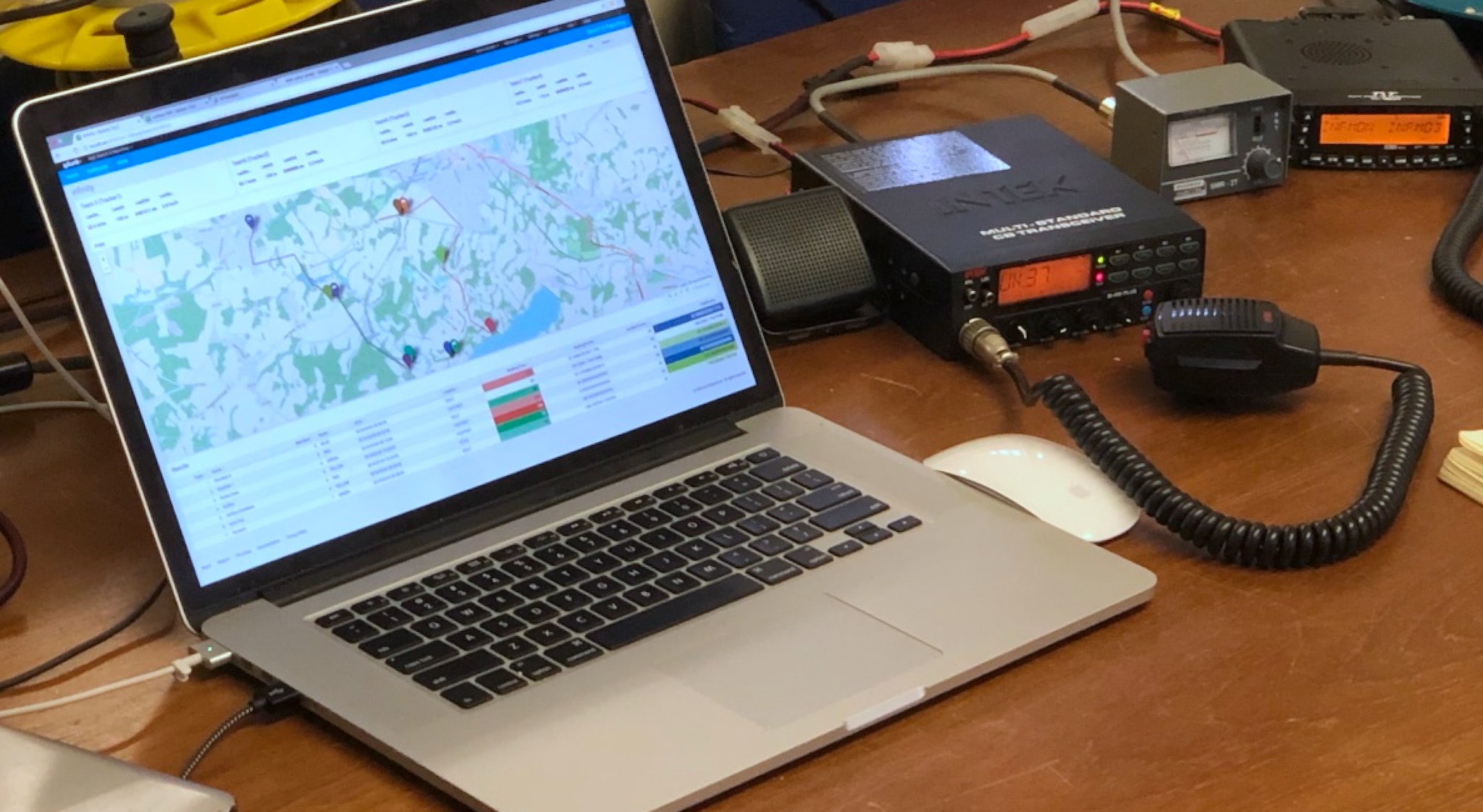 With all the position and point data, Splunk was also used to calculate the overall scores of each team, giving a real-time dashboard display of team locations, progress and completion rankings at a glance. A printout of the dashboard was circulated immediately after the event, so teams could see how they fared, and where they faltered.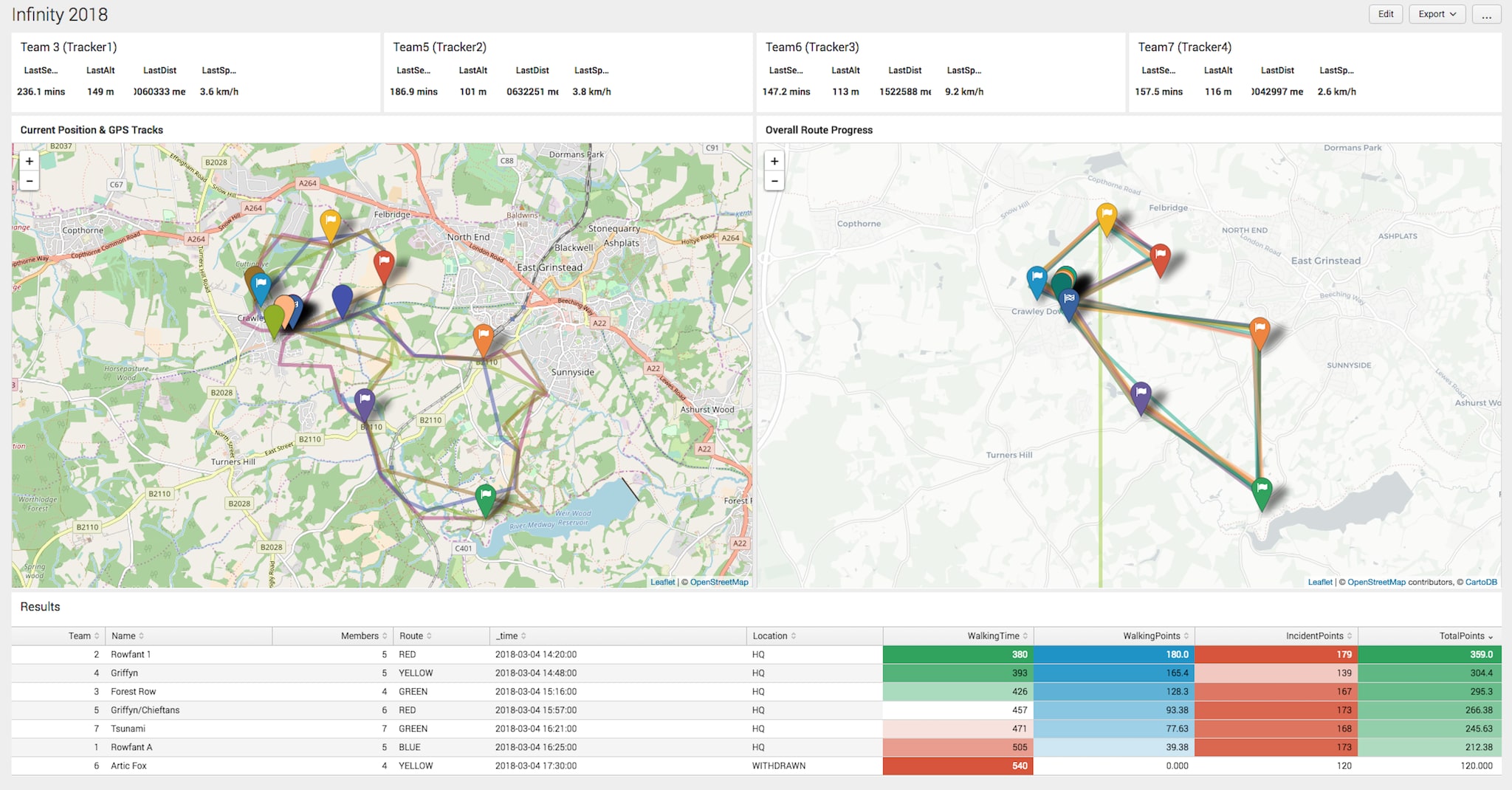 Nick Hills, Chairman of East Grinstead District Scout Council (and long-time Splunker) remarked, "It's been great using Splunk to help us manage the event this year. What started off as an easy way to manage our own GPS progress maps, turned into a complete management tool for the event. It's interesting to think about how this could evolve in the future - if we can supplement the data from this year with historical data, we might be able to take advantage of the Machine Learning Toolkit to help predict where teams will struggle, or alert us even sooner when teams are off pace. Congratulations to 'Rowfant 1' who took first place in the event, and massive thanks to all of the volunteers who gave their time to make the event such a success!"