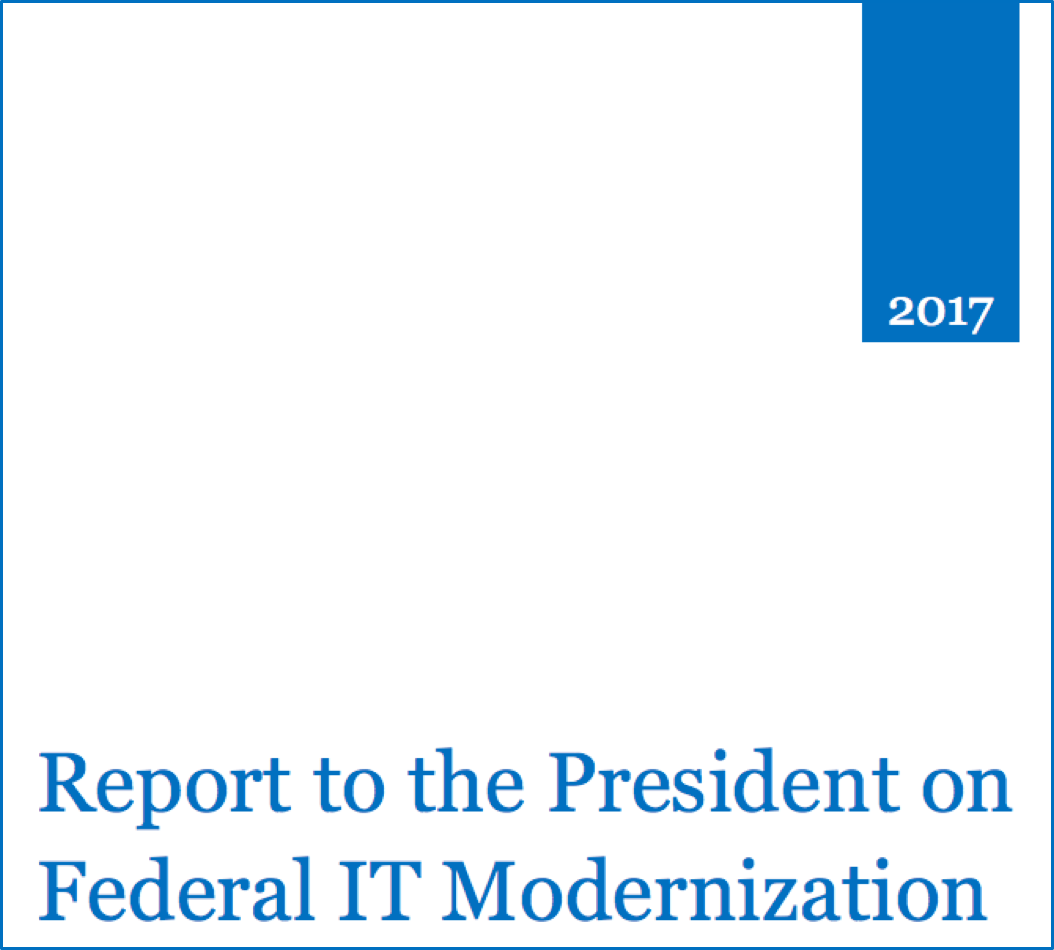 By now, all of us know that the MGT Act is law. And combined with the recent Report to the President on IT Modernization, agency CIOs have not only a roadmap to funding but also guidance on execution of a priority that agencies have been struggling with.
The resourcing guidance in the report is direct and aggressive. It suggests that agencies realign IT resources appropriately using business-focused, data-driven analysis and technical evaluation. This is no small task especially for agencies that neither have the right resources nor are familiar with a business-first approach. It also suggests that agencies consider pausing or halting any upcoming procurements that continue to pursue legacy system development and redirect funds to modern technologies, cloud solutions and shared services. Stopping in-progress projects and developing a different strategy that fundamentally changes the technology foundations is sure to cause pain for many agencies. But such re-direction is necessary if significant change is to happen and considering the stakes. And with granular visibility into services and data-driven analysis, agencies can gain valuable insights to make informed decisions to progress these initiatives.
When you look at it, modernization in government is not new. Starting with the cloud-first initiatives, agencies have been trying to move to modern technology paradigms. According to our Challenges & Trends in Public Sector IT Operations survey we conducted recently, some like DevOps are working well, while cloud initiatives are slow to progress. The primary challenges cited were lack of end-to-end visibility during migrations and across workloads, ensuring performance and availability to meet SLAs and inability to monitor and troubleshoot applications.
And this is where an analytics solution like Splunk comes in. Having cut our chops in real-time IT monitoring and troubleshooting, our many customers rely on us to provide the end-to-end granular visibility to help them keep networks humming, pinpoint root cause quickly to resolve problems, ensure successful cloud migrations, and enable shared services. Splunk has been selected as the CDM Data Integration solution at the 25 largest civilian Departments and Agencies (D/As) covering 97 percent of the federal civilian government workforce. We have helped build SOCs for our customers, something that the report suggests agencies pursue as a shared services capability.
We are no stranger to digital transformation. Check out how Splunk can help in the public sector, or contact us to discuss your requirements.
In the next two blogs, we'll go into the details of the two categories of IT modernization—cloud migrations and shared services. Stay tuned.
Until next time,
Ashok