NIST 800-171. Information Security. Affordability. Student success. Campus safety. Data and insights.
EDUCAUSE 2017 showed that higher education institutions are getting ready to turn the corner. The issues that were of interest for every attendee—especially IT and security people—showed that IT and digital transformation are front and center to the survival of higher education institutions.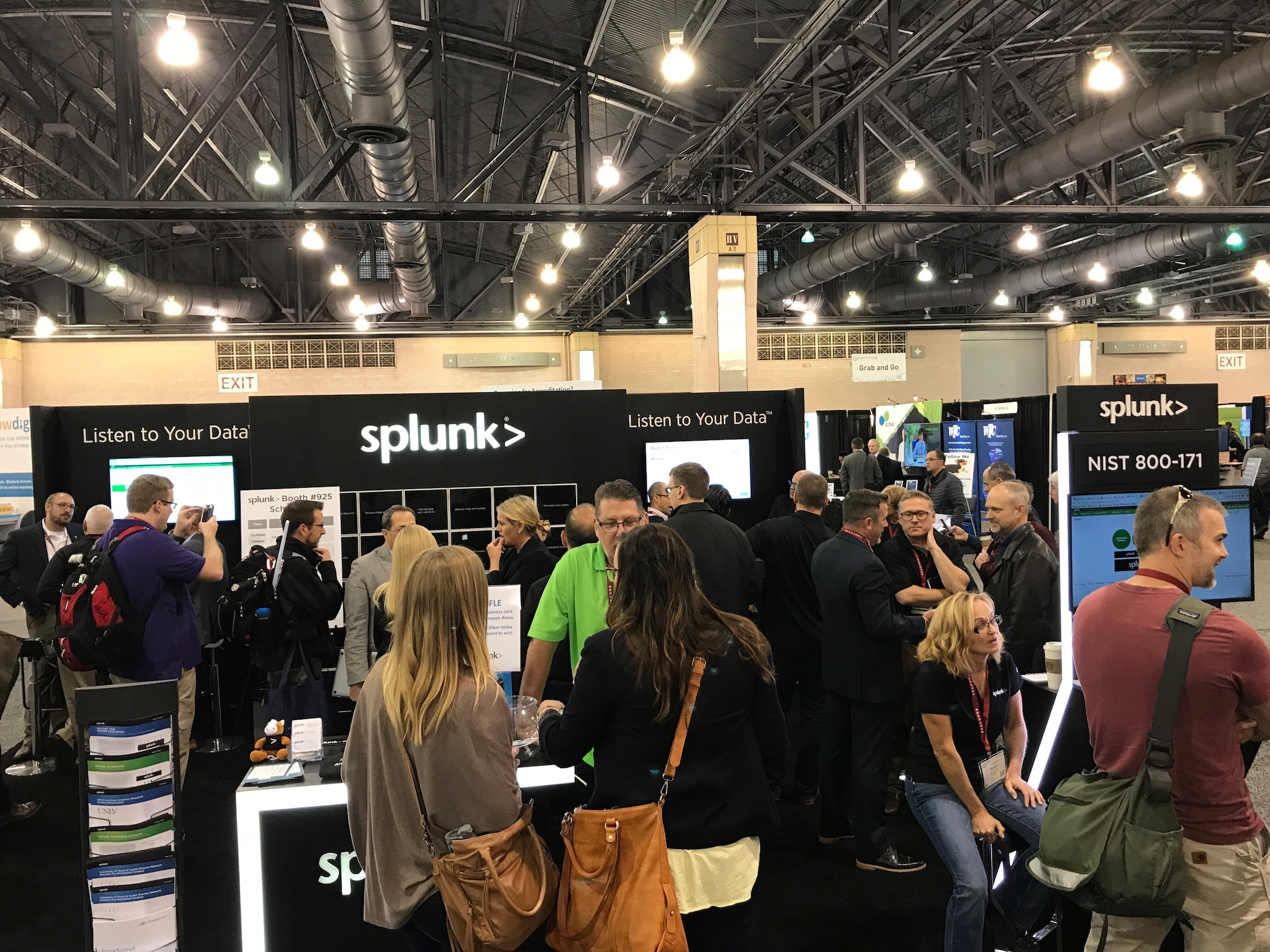 Splunk was at EDUCAUSE, of course, and we were busy fielding questions on how we can help resolve many of the challenges across these varied topics.
With the deadline just over a month away, NIST 800-171 compliance was top-of-mind for anyone involved with any government-related grants or research. We had tons of people enquiring about it since this compliance is all about data collection and correlation from across the institution, and Splunk has successfully delivered on it.
It was clear that institutions have many initiatives and priorities (sometimes competing) to tackle and answer some big questions. This is not new this year but the recognition for a data-driven institutional culture is a leap—not just a step—in the right direction. It's one of the top IT issues for 2018 as revealed at EDUCAUSE.
In fact, Splunk is a pioneer in enabling and promoting the concept of Institutional Intelligence, which is the foundation for a data-enabled culture and data-driven insights and decision making. Fundamentally, it's about harnessing data from across the diverse entities of the institution to conduct impactful analyses, to glean insights and patterns otherwise not easily visible, and answer big questions and make informed, confident decisions.
This approach enables organizations not just to answer one question, but a multitude of them—across the campus, across disciplines and across IT challenges.
It's always good to see happy customers, and our conversations with the visitors at EDUCAUSE told us we were on the right path to helping them succeed. We've organized the Splunk PowerUp Webinar Series so you can learn more about how Splunk can help you solve some of your challenges.

Together, we look forward to partnering with you in your pursuit of excellence.
Until next time,
Ashok