Digital transformation is becoming critical to every segment in the Public Sector. In our recent blog "Splunk Unveils 2nd Annual Public Sector IT Ops Survey Results," we shared how we commissioned the Ponemon Institute to conduct an independent survey across public sector segments in the U.S. and U.K. The results were eye-opening—you can see the complete results of the "Challenges & Trends in Public Sector IT Operations" survey for yourself.
In this second part of our three-blog series, we will dig into a significant challenge that is making digital transformation difficult for so many professionals in the public sector: A lack of real-time end-to-end visibility, and offer some perspective on how to tame this challenge.
End-to-End Visibility: The #1 risk in managing systems and applications
In both the U.S. and the U.K., we saw a consistent trend in the largest risk to managing IT Operations and Application development—lack of real-time, end-to-end visibility into systems and operations. This end-to-end visibility correlated closely with another question. When respondents were asked "What are the greatest challenges in managing IT Operations?", the most frequent response was: "Silos of IT systems and lack of ability to integrate them," which was the mentioned by 72% of respondents.
IT Operations Monitoring Tools don't sufficiently address complexity
The silos in IT are reflected in IT monitoring tools as well. The Ponemon Insitute research found the tools that organizations use perform basic tasks, but leave users with too much data and not enough insight. Excessive alerts, false positives and siloed monitoring tools all appear to contribute to the problem.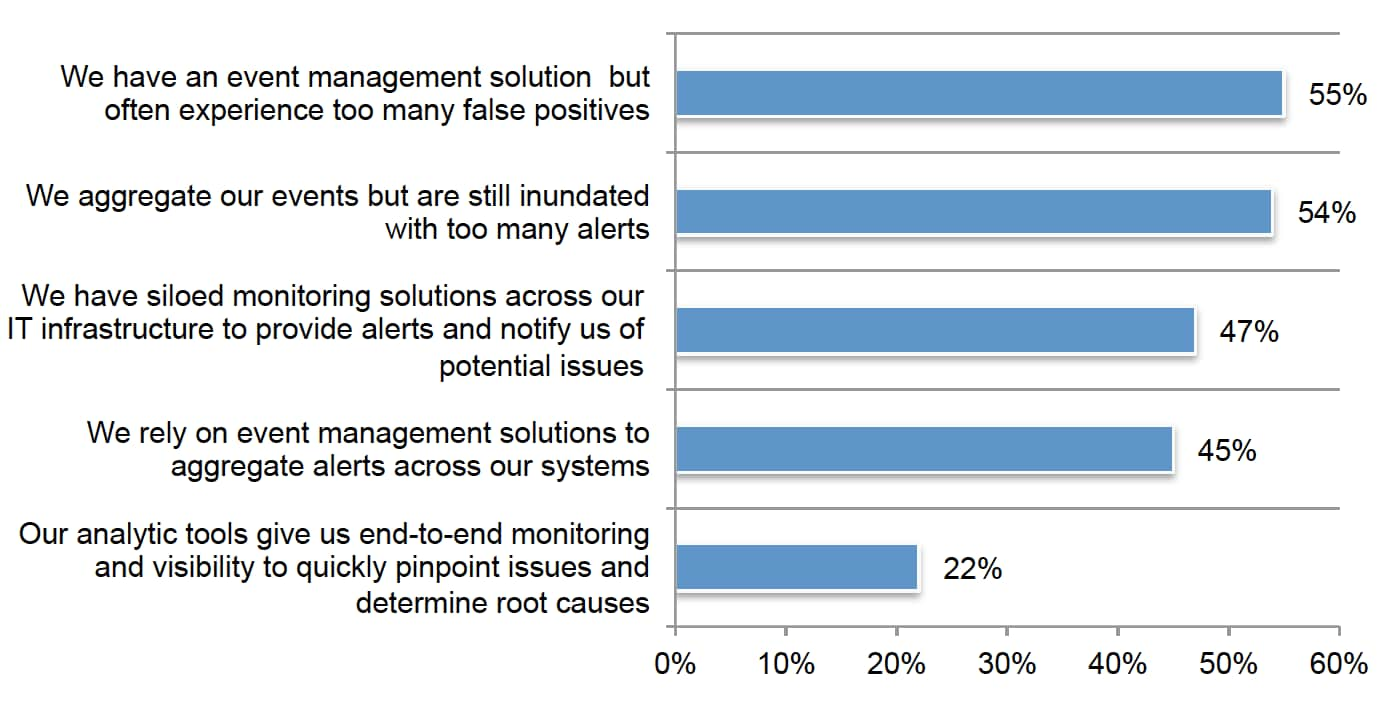 When we dug in deeper and asked what would be the most efficient way to change IT Operations, the respondents saw the answer as primarily around improving the technology their teams use to gain visibility into the performance, availability and usage of their systems and applications.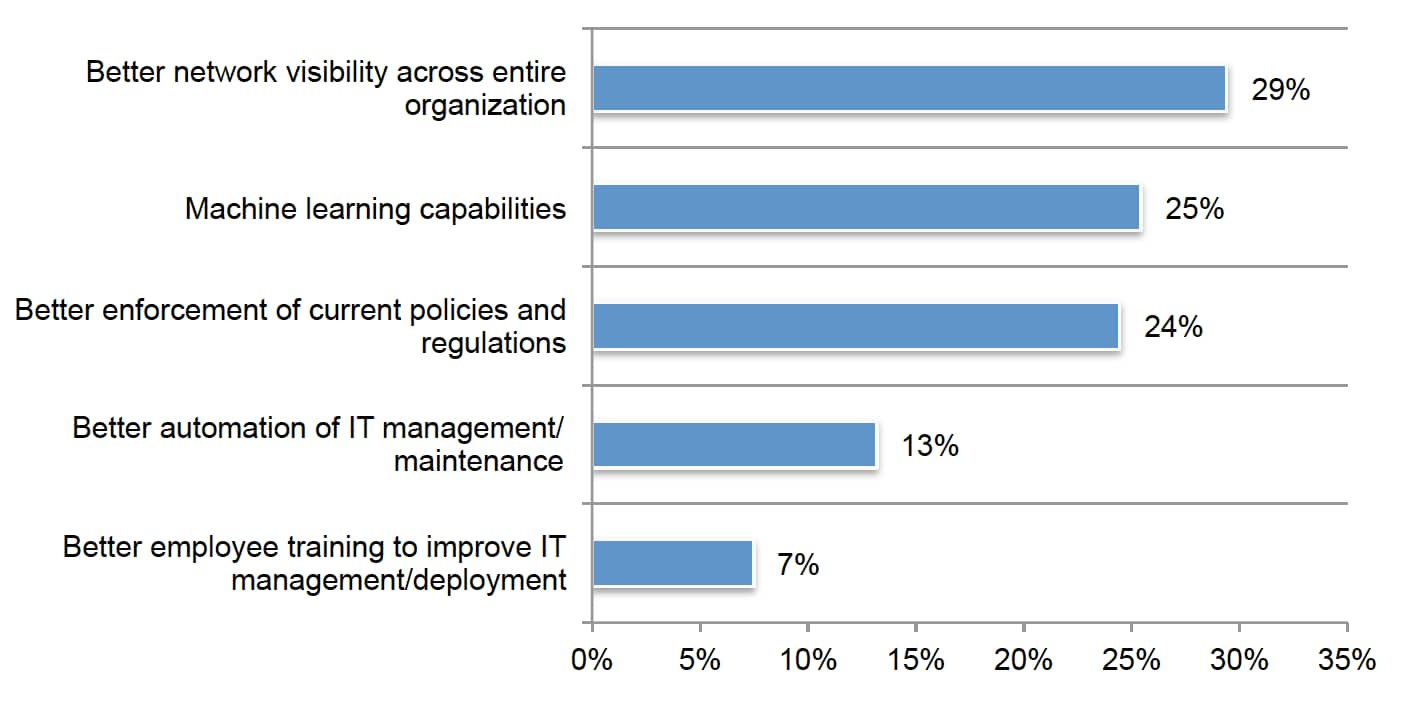 One very reasonable interpretation for the data: The best way to address skills gaps and resource shortages is to leverage integrated and intelligent technology such as machine learning to automate tasks (like basic investigations and root cause) and empower people who are working on IT Operations.
Getting an end-to-end view with Splunk
With Splunk software, IT Operations and Applications teams take a platform approach to collect, index and analyze data across applications and the infrastructure they run on. By focusing on analyzing and correlating data, teams gain new ways of overcoming lack of visibility across IT.
Analytics-driven: Analytics—including machine learning—offers new possibilities spotting root cause, reducing false positives and help take a more proactive approach to finding and fixing problems in IT.
Analytics for everyone: Unlike many siloed monitoring tools, Splunk allows you to provide insights across multiple departments. For example, application developers can gain real-time views into application logs, so they can understand how their applications are performing in production.
Service-oriented approach: With Splunk IT Service Intelligence, you are able to gain insight into how availability issues with systems translate into problems with services. This allows your teams to focus on the problems that are disrupting mission critical services.
Stay tuned. In our next blog, we'll discuss one very bright spot in the research—how DevOps can help organizations improve application development and IT Operations. In the meantime, we will also be hosting a Public Sector IT Operations research webinar series with each one focused on a specific segment—register now to attend!
And before signing off, we can't help but remind you that .conf2017, Splunk's annual user conference, is in Washington DC this year! Block September 25-28 off on your calendar and register for .conf2017 today!
Happy Splunking,
Ashok and Bill