Last week was one of my favourite days at Splunk. We have a program called Splunk4Good where we're encouraged to spend time and raise money for good causes. Paddington Central, where Splunk's London office is based runs an annual Dragon Boat race and local companies all take part. This year we pulled together a team and some "genius" decided that we should race dressed as superheroes. (Thank you Matteo Garaventa for my favourite work photo ever).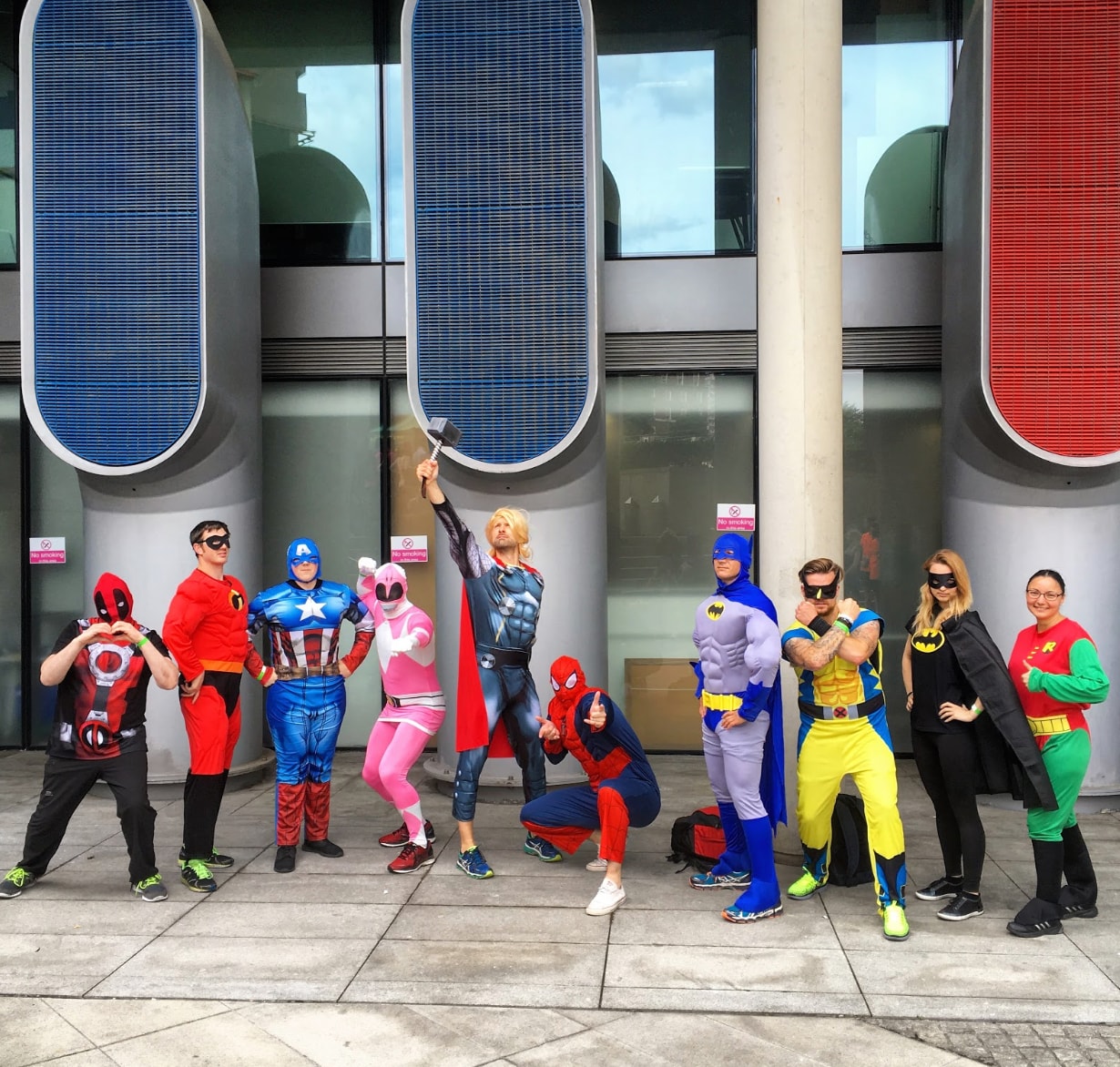 To date, the combined Splunk, Arrow and Riversafe team raised over £3,000 for the Children Of St Mary's Intensive Care (COSMIC) charity - hence the costumes being slightly apt. This year, the home from home appeal aims to raise £600,000 to transform a disused St Mary's Hospital ward into first class accommodation for parents and families of critically ill children receiving treatment.
Our version of a superhero lineup, Avengers Disassemble, was made up of Thor, Spiderman, Captain America, Batman, Deadpool, Batgirl, Robin, Wolverine, Mr Incredible, The Riddler and disturbingly Andrew Morris as the Pink Power Ranger.
We had mixed success with costumes as the picture above is testament to. Wolverine's claws were actually washing up gloves with plastic kitchen knives that fell out when he tried to paddle. My Thor wig was more drag queen than Norse God. Spiderman's trousers were too short, Batman's suit wouldn't do up at the back, and the less said about the Pink Power Ranger and how NSFW it was the better.
The race took part in the Paddington Basin and the course itself went past St Mary's Hospital. This made the fundraising all the more poignant as we could see the place the money was going to. Nineteen teams in fancy-dress went through the heats, but there could be only one winner. To cut a long, splashy, story short we ended up in the final head-to-head - despite a trend of starting strong but tiring out about 30 seconds into a 45 second race. Not exactly superhero stamina.
The final was tense. We had a lightning start (I was Thor after all), but the opposition closed in with every stroke. It was a photo finish too difficult to call, but after what felt like an hour – they announced Avengers Disassemble the winners by 0.2 seconds!
It was a great event and the kind of day where memories were made. For mostly the right reasons (Pink Power Ranger costume excluded), it was one of those days where you remember the teamwork, the laughing and most importantly, the great cause that the money was going to. We're hoping to go and visit the ward (possibly in costume) over the next couple of months and see how the funds raised are being spent. The JustGiving page is still open and you can find out more here.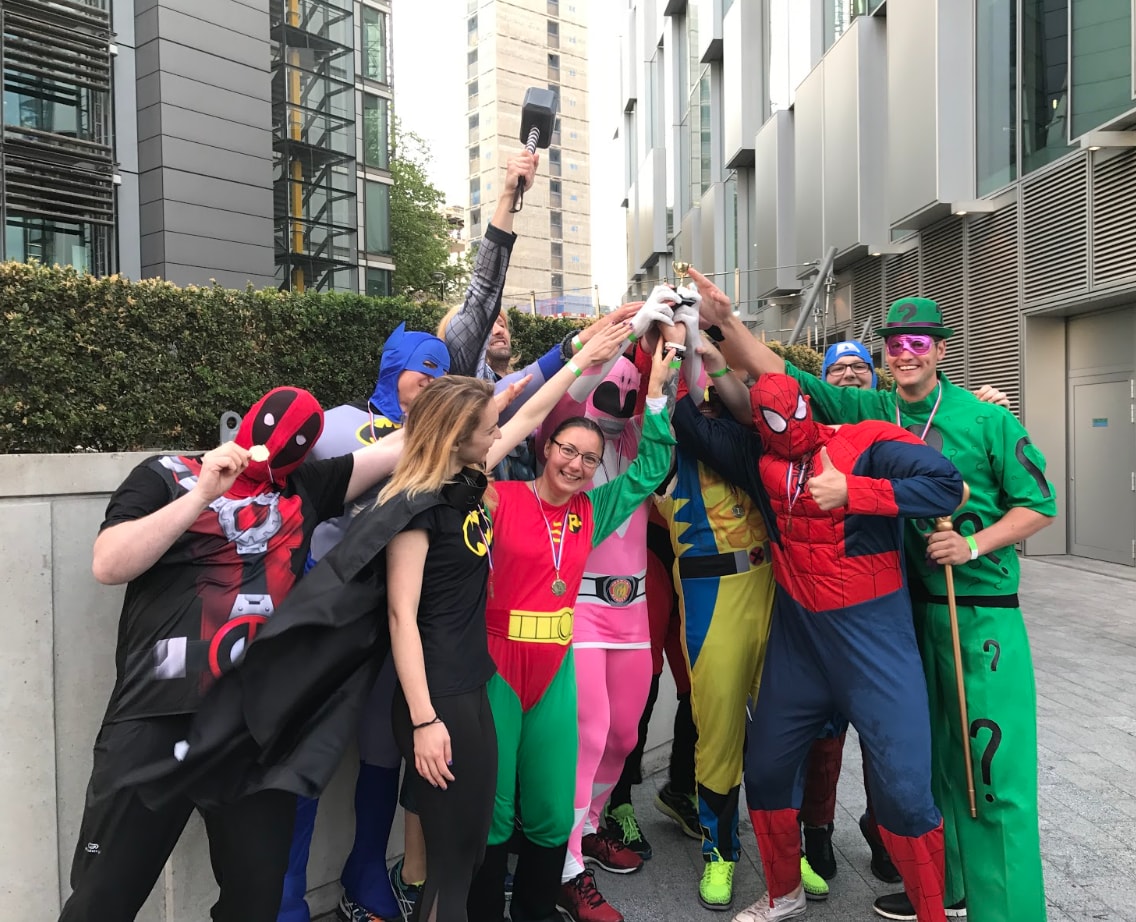 Thank you to Paddington Central, everyone who took part, everyone who donated and to everyone raising money for COSMIC.
Thanks for reading.