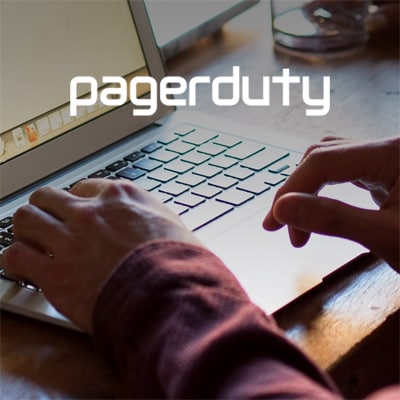 PagerDuty and Splunk go way back as partners—as we both serve IT professionals to help you ensure up time—but the story of PagerDuty as a Splunk customer is a little more recent.
You may know PagerDuty as an incident management solution that integrates with IT Ops and DevOps monitoring stacks to improve operational reliability and agility. With 150+ integrations, automated scheduling, advance reporting and guaranteed reliability, PagerDuty is trusted by 7,000+ organizations globally to increase business and employee efficiency.
To do this, they run a highly available service in the cloud to meet the demands of folks, who themselves are usually running highly available services in the cloud—so they can't let their people down!
And to run that highly available service, they depend on Splunk Cloud running on AWS.
After battling with scalability issues from a prior solution, the PagerDuty team made the switch to Splunk Cloud. To their delight, not only was Splunk a better solution, but it helped them to reduce costs by 30% versus their prior solution.
Join us for a webinar this Wednesday, July 26, where Arup Chakrabarti, Director of Infrastructure Engineering for PagerDuty, details why they selected Splunk Cloud and how they are using Splunk to:
Provide analysts with rich contextual info for informed decision-making to speed incident investigations and response times
Mitigate risk and maintain security posture
Ensure optimal customer experience and minimize service interruption
Enable engineering and distributed operations to drive innovation

PagerDuty had standardized on Splunk across their organization. If you want to learn more about how Arup and team got up and running quickly with Splunk Cloud, check out our joint AWS, PagerDuty and Splunk webinar this Wednesday, July 26, at 9am PT: How Splunk and AWS Enabled End-to-End Visibility for PagerDuty and Bolstered Their Security Posture.
Can't make it? You can catch the recording, or read the PagerDuty case study. And if you're a PagerDuty customer already, grab the PagerDuty App for Splunk from Splunkbase.