It isn't often that a love of stout, analytics, Star Wars and open data collide – but here at Splunk we like the unusual. To mark St Patrick's Day I thought I'd see what data was out there on the subject of Ireland. It turns out there's quite a lot thanks to the Irish Government's Open Data Initiative. If you're planning on visiting Ireland for St Patrick's Day, think of this as your data driven tourist guide (this is in no way sponsored by Splunk or the Irish Tourist Board!).
I started off by downloading a couple of datasets from the Irish open data website. One dataset on the top monuments to visit and one on the top walks in Ireland.
I took the first dataset and dropped it into Splunk. The data had coordinates on it so I wrote a Splunk search to plot the top monuments on a map and created a new dashboard panel. I then changed my search to find all the castles (you can't beat a good castle) and put that in a table with the longitude & latitude to help you find the castles on your sat nav. This gave me the following: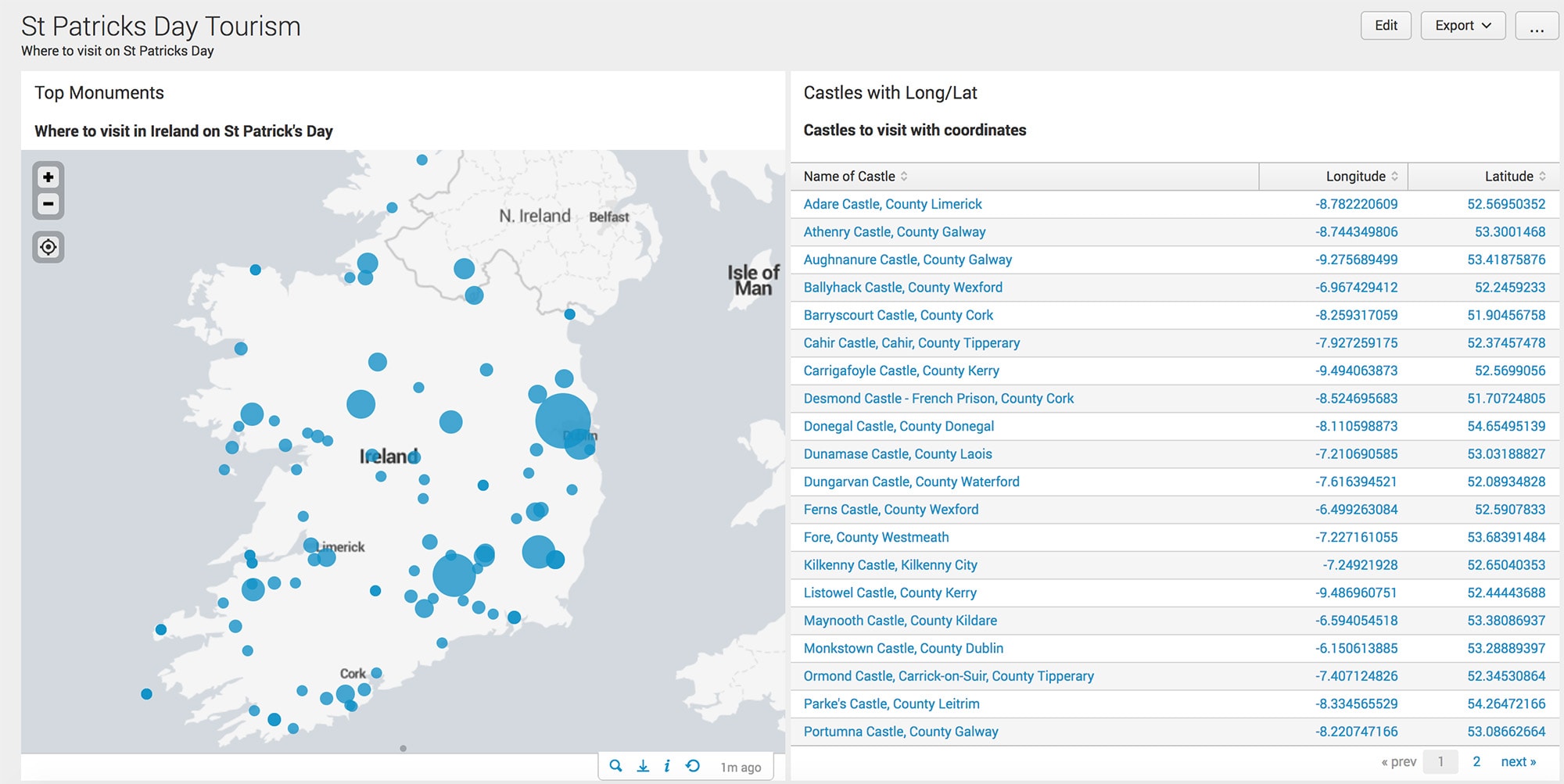 The bigger the circle on the map, the more attractions there are in that area.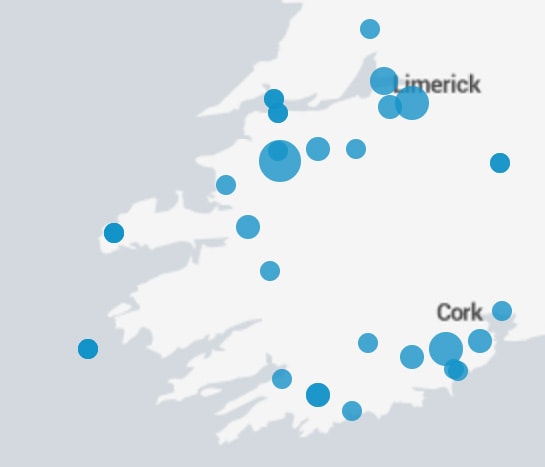 You may notice the small circle off the south west coast that looks like it is in the middle of the sea. This is where Star Wars comes in. I clicked it and it gave me the following view:
Skellig Island is an amazing island off the coast of Ireland where they filmed the final scene of The Force Awakens (where they finally find Luke Skywalker and give him his lightsaber back). I'm not sure if Lucasfilm was using Splunk when looking for locations for filming but you never know.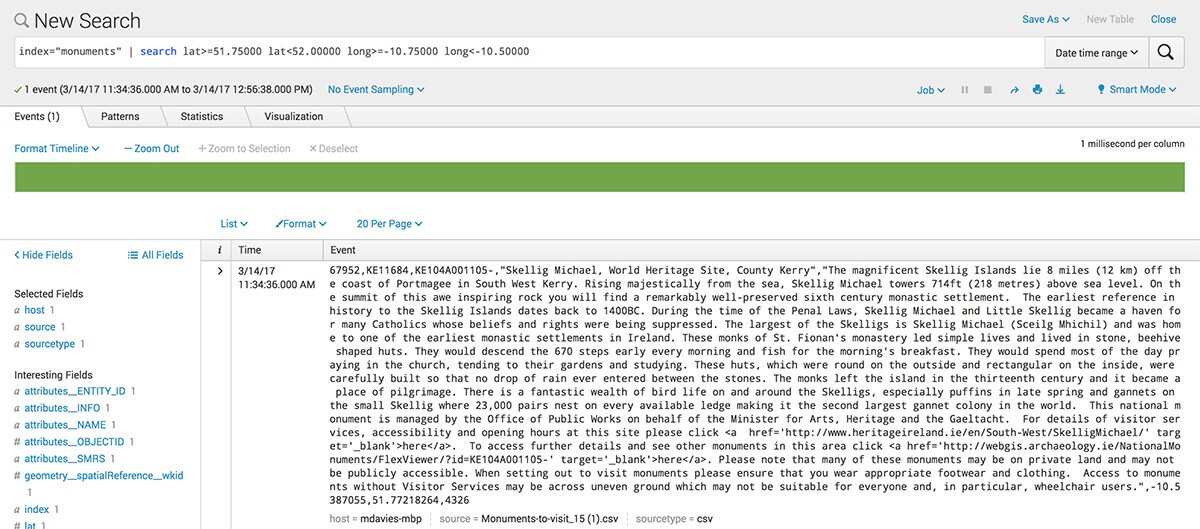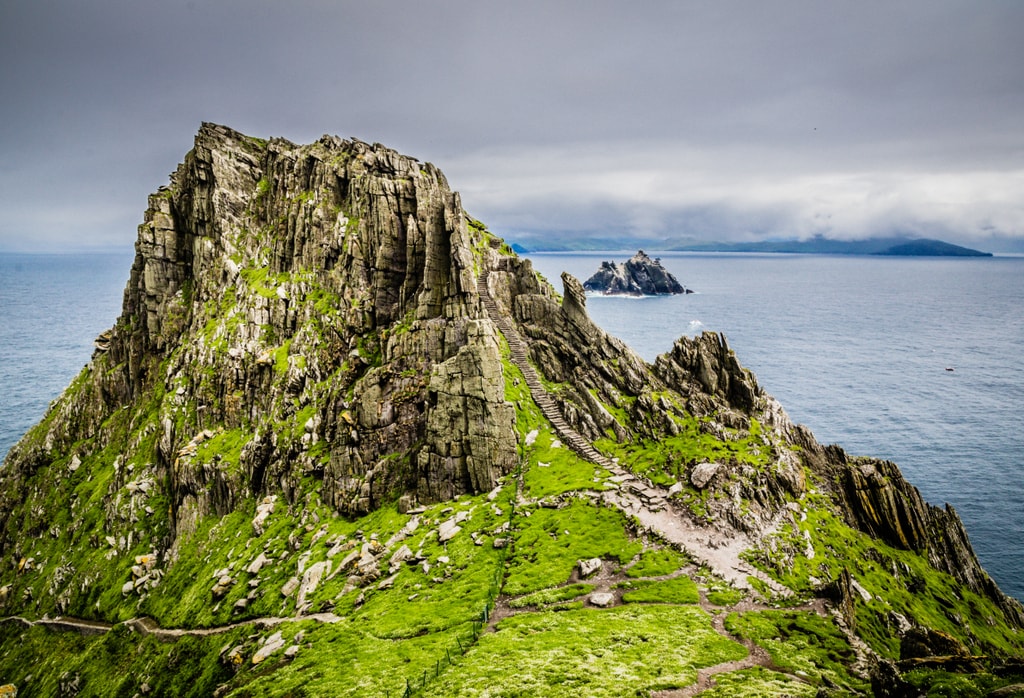 If walking holidays are more your thing than castles, Star Wars and monuments, then the Irish government has a data set just for you. They publish a list of the top walks/trails and a full breakdown of data within it. I took this data and put it into Splunk. First up we have the longest walks (by distance) in Ireland. That first one looks like you could really do with a bike…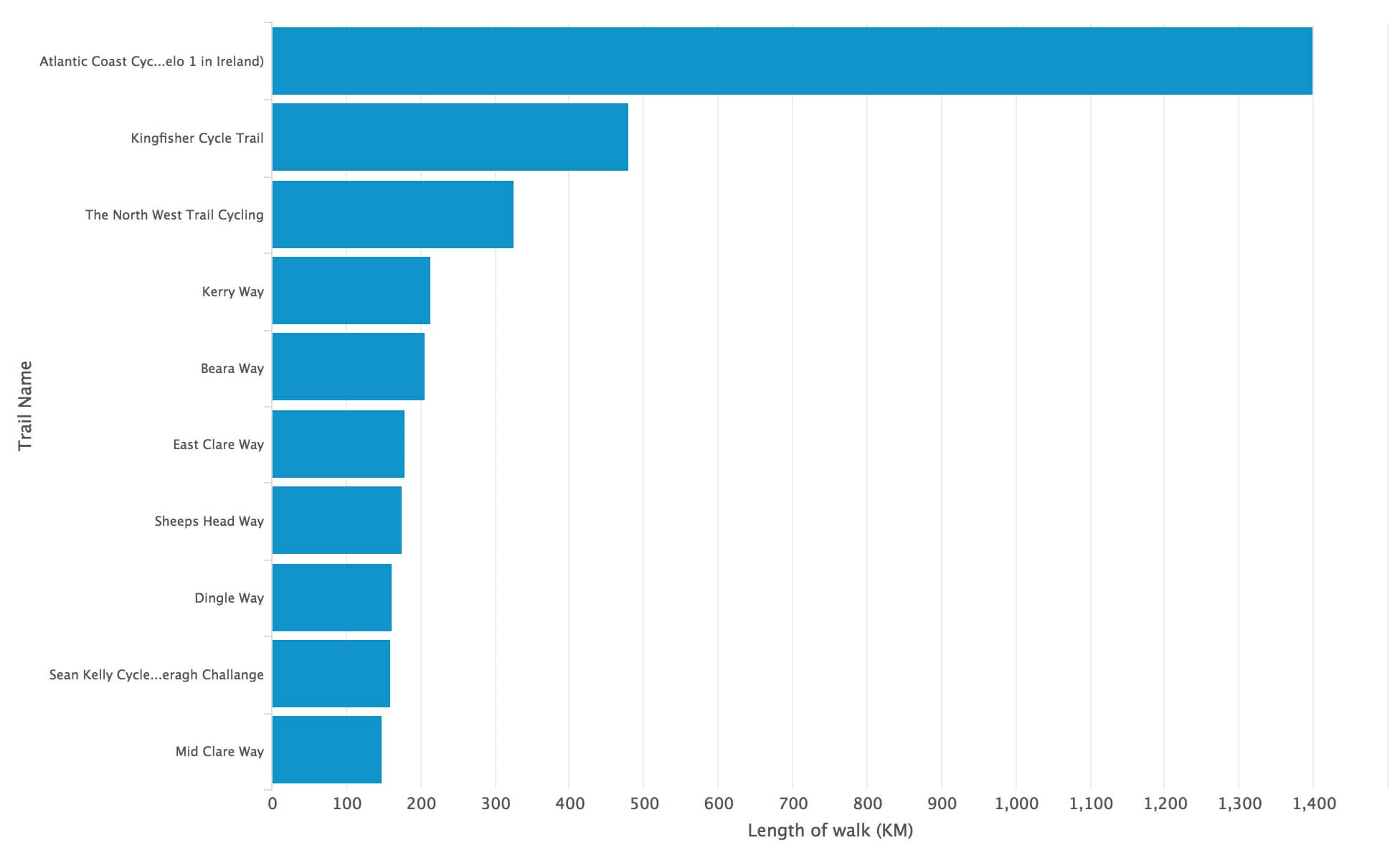 Then the longest walk by time: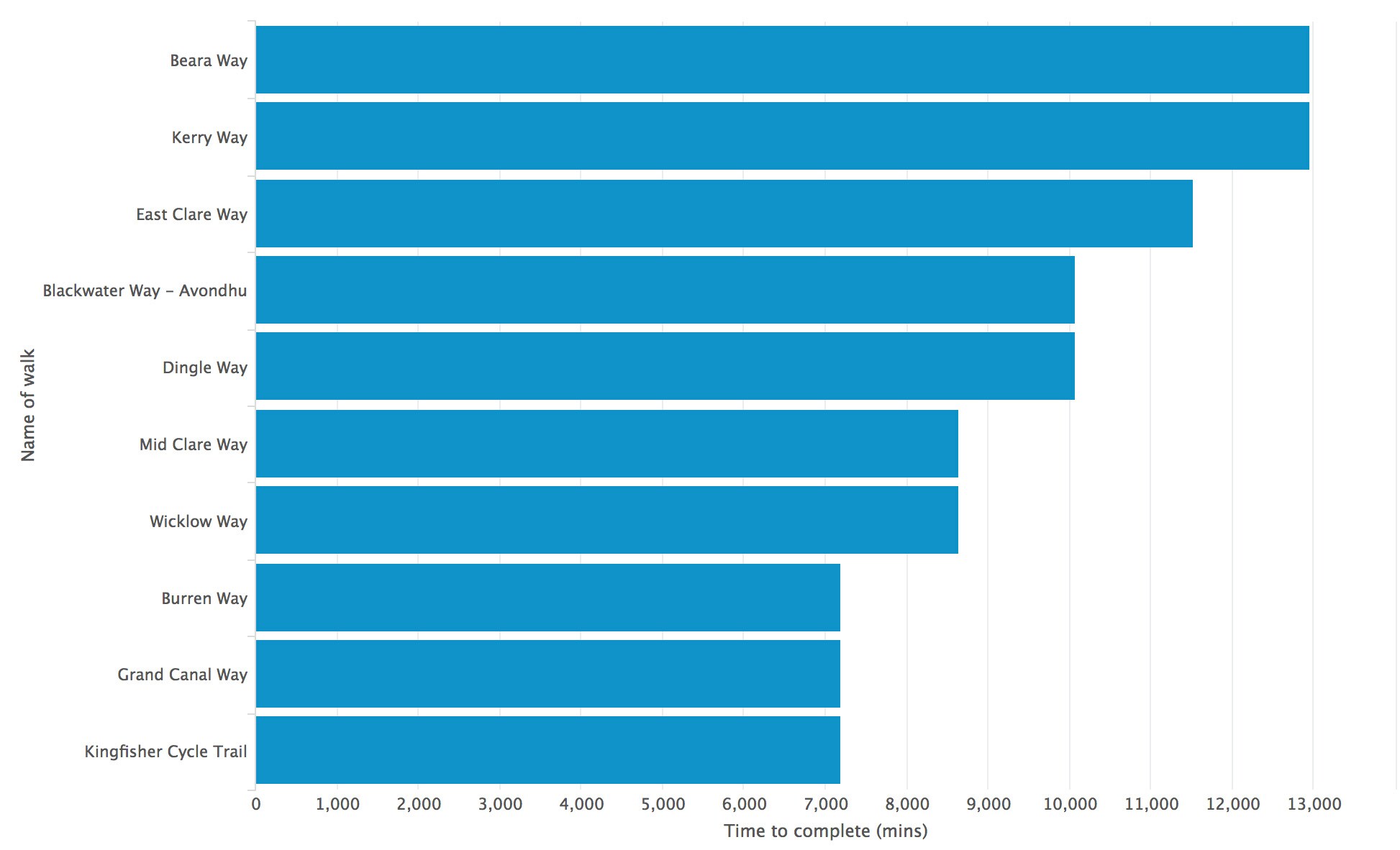 Followed by the complete opposite (shortest timed walk) for something much more leisurely: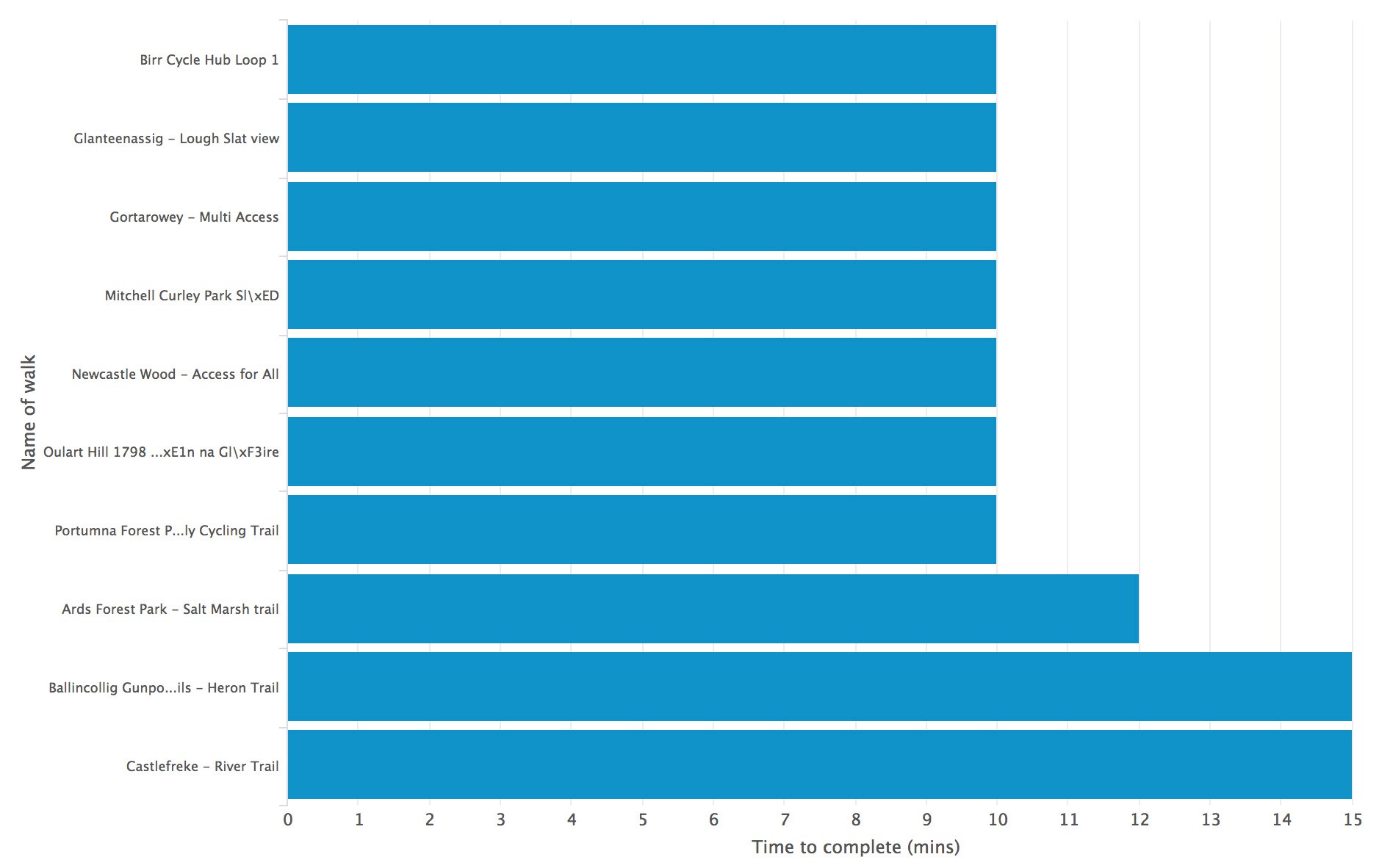 If you're a dog walker then below are the walks where dogs are allowed and some helpful tips and advice. Watch out for red kites, foxes, badgers, red squirrels and sika deer.

Finally, after all that walking it is probably time for a drink of Guinness/Beamish or another brand of stout so here's a list of the walks with pubs and the nearest town to the finish so you can find the local:

Thank you to the Irish government for their open data initiative. Please don't use this as your tourist guide but please do have a fantastic St Patrick's Day.
As always – thanks for reading.