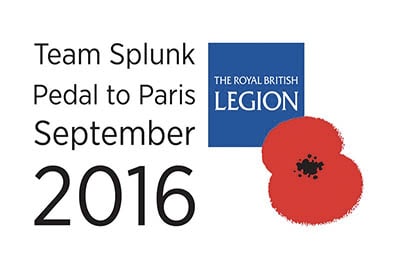 284 miles or 460km. That's the distance from London to Paris and starting Thursday, a team of six highly trained Splunk athletes (with a combined age that is higher than you might think) are cycling from London to Paris to raise money for the Royal British Legion.
For those of you who don't know who the Royal British Legion (RBL) are, they are a charity that raises much needed money to support the vital welfare work that takes care of the armed forces community. The Royal British Legion provides support to the whole armed forces family – serving staff, ex-service people and their dependents.
The RBL also campaigns on issues affecting service people. To this end they spend £1.4 million a week providing practical, emotional and financial support to through a wide range of activities. Whether it's families coping with the loss of a loved one; handy van services for veterans; money and careers advice for service leavers or residential care: the Royal British Legion is always there to help.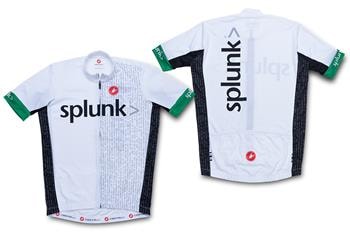 The Splunk team of Ben Bryant, Nick Butler, Kirsty Lambert, Hywel Matthews, Tony Read and Charles Southwood are setting off on Thursday and the weather is looking good (if not a little hot). They will be wearing some fairly splendid Splunk cycling kit with just the right amount of padding in the right places to make a 284 mile cycle comfortable. The team has been busy training and assure me that they are in tip top shape and ready to go.
You can find more about the team and how they are getting on with their sponsorship. Their goal is to raise 6000 pounds and I know the team would love any contribution you could make.
You can follow the Pedal To Paris on Twitter using #PedalToParis and the Royal British Legion are @PoppyLegion.
Good luck Team Splunk!