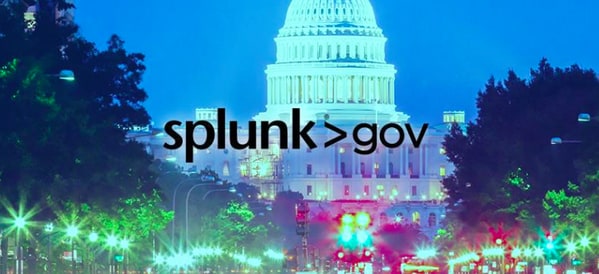 In the face of high-profile breaches and increasingly sophisticated hackers, the Federal Government's Continuous Diagnostics and Mitigation (CDM) program is one of the most important and widely discussed cybersecurity initiatives in recent history.
Did you know that Splunk Enterprise will be used at 25 of the largest civilian departments and agencies covering 97% of the federal civilian government workforce?
On Wednesday, May 11, I spoke at the Face-to-Face Cybersecurity CDM event hosted by FCW to discuss how Splunk's solutions and government's CDM program fit together. As Nick Murray noted in a recent blog post, the CDM program makes tools and services available to agencies via a government wide contract to help them identify cybersecurity risks on an ongoing basis, prioritize those risks, and mitigate them. Under the CDM contract, our solution enables agencies to ingest terabytes of data in real-time and automatically detect and mitigate potential risks.
Our solutions also support CDM's Master User Record (MUR), which is a repository of user attributes across an organization or agency. With the MUR, we're focusing on aggregating, correlating, and analyzing all data we've gleaned from hardware, software and vulnerability components that would provide a holistic view of all the users, devices and systems across government.

Splunk not only helps agencies meet the requirements of CDM, but also goes far beyond – to meet the mission. Agencies can achieve full-scale operational intelligence, enabling them to gain a clear picture, at any time, of their real-time risk from cybersecurity threats.
To learn more about Splunk's involvement with CDM, I highly recommend checking out Nick Murray's blog series:
How Splunk Is Supporting the Federal CDM Program: Part 1
How Splunk is Supporting the Federal CDM Program: Part 2
You can also view this handy CDM infographic which provides an overview of the three phases of CDM currently deployed, and how Splunk technology maps to each of them.
Thanks,
John Stoner
Federal Security Strategist
Splunk Inc.