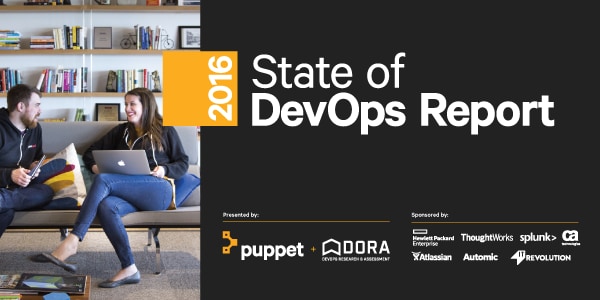 I am happy to announce that Splunk is a proud sponsor of 2016 State of DevOps 2016 Report authored by our technology partner Puppet and DevOps Research and Assessment (DORA). With more than 4,600 responses from IT professionals around the world, this report is one of the most comprehensive in the industry. It examines important trends in the DevOps community today. Key results include:
High-performing organizations deploy 200x more frequently than low performers, with 2,555x faster lead times and 24x faster recovery times
High performers spend 22% less time on unplanned work and rework, and 29% more time on new work than low performers
High performers spend 50% less time remediation security issues than low performers
Employees in high-performing organizations were 2.22 times more likely to recommend their organization to a friend as a great place to work
Lean product management practices, including decomposing product and features into small batches and gathering customer feedback to inform product design predicts IT performance and deployment pain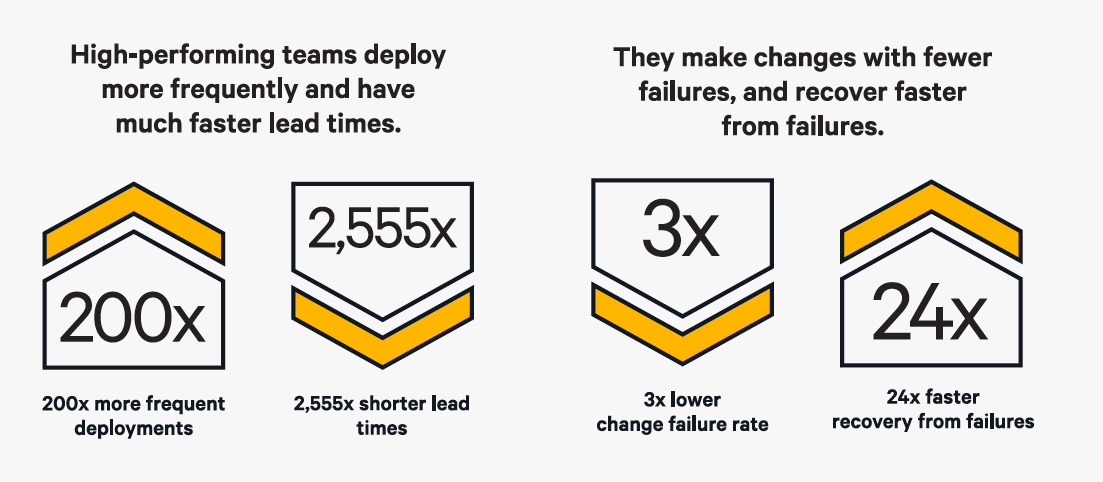 The report also finds that high-performing IT teams on average restore a critical service within an hour while low-performers spend less than one day on the same activity. Some of our customers who adopted Splunk as ultimate DevOps feedback loop, such as Zillow or NBC Universal, are witnessing even more dramatic results such as reduction MTTR from several days down to seconds. Additional benefits our customers who adopt data-driven DevOps include:
100% service uptime – see EnerNOC case study
300% increase in customer base with the same size of DevOps team
80% increase in pre-production resolution of issues
Several $100,000 savings from retiring point solutions and outdated tools
We also concur with the 2016 State of DevOps Report finding that high performers typically spent 50% less time on work and rework, while their time spent on innovation increased by 66%. Our customers, such as TiVo also report accelerating innovation since their developers can focus on releasing new features rather than troubleshooting or building and maintaining tools.
In summary, the above results from 2016 State of DevOps report stress the importance of adoption of DevOps as one of the main predictors IT teams high performance and successful application delivery And as your release cycles have dramatically reduced, it is now more important than ever to have real-time visibility across the entire build pipeline. To learn more how Splunk software can help increase your innovation speed while enhancing collaboration see here.
----------------------------------------------------
Thanks!
Stela Udovicic