While SplunkLive! events are taking place around the globe, we have simultaneously launched our Splunk Discovery Days.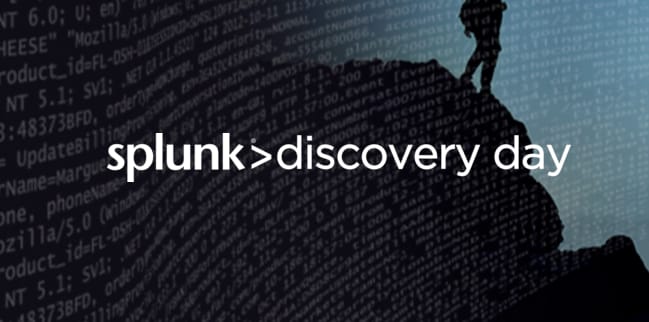 The Discovery Days, which are hosted in several cities across the U.S., will provide both current and prospective customers with an engaging way to learn more about Splunk software and solutions. The events will include a broad overview of Splunk, interactive tutorials on specific solutions and hands-on demonstrations of our software tools.
The very first Discovery Day of 2016 took place on April 14 in Des Moines, Iowa and was a great success. We've since seen events in Indianapolis, IN and Omaha, NE. Attendees were able to hear from a range of industry experts, customers and technologists on how they're using Splunk to transform machine data into valuable, actionable insights.
At Splunk, we believe there are no limits to the value our customers can derive from their data. Discovery Days will show attendees how Splunk platforms can improve their organization's security posture, automate compliance, enhance IT operations and customer service, optimize application delivery and drive better decisions through business analytics.
Click on any of the Discovery Days below to find out more and register for free. We strongly encourage you to sign up for one in your area and discover what Splunk is all about!