As I speak with customers about their plans to leverage cloud, there is one question I hear more often than not – "How can I migrate to cloud without losing end-to-end visibility across my infrastructure?"
There's good reason for this question. After all:
You can't secure what you can't see
You can't operate what you can't see
You can't manage what you can't see
You can't optimize cost for what you can't see
Recently, I had the pleasure of speaking on a webinar together with AWS and our joint customer, EnerNOC, on how organizations can gain full visibility of their cloud or hybrid environment.
AWS spoke about their shared responsibility model, and the various services (CloudTrail, Config, VPC Flow Logs, and more…) that enable customers to better secure and manage their AWS environment.
EnerNOC spoke about their use of the Splunk App for AWS, which delivers pre-built dashboards and reports for these AWS data sources – all from a single free app.
I spoke about the various solutions we at Splunk are building to enable you to gain end-to-end visibility and succeed in the cloud.
Check out the below dashboard, showing EnerNOC's usage of our AWS Topology visualization: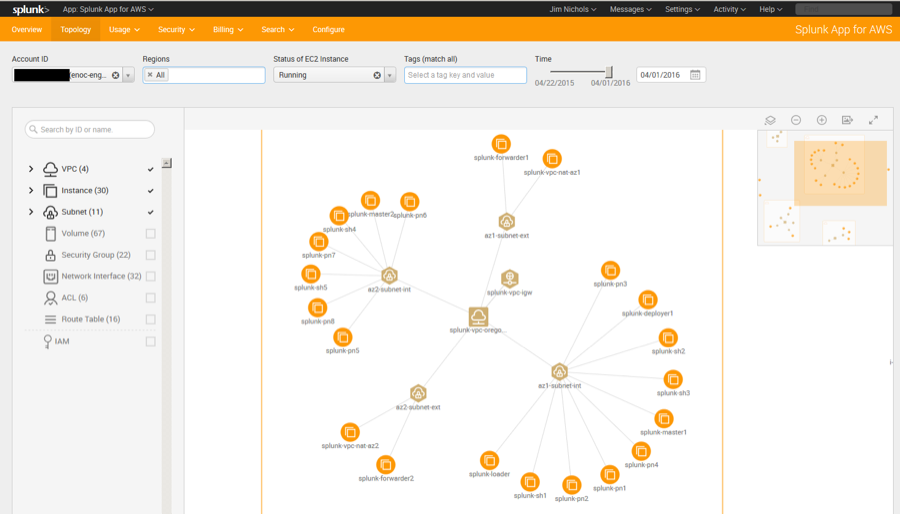 Or, this one, showing a visualization of EnerNOC's AWS CloudTrail data: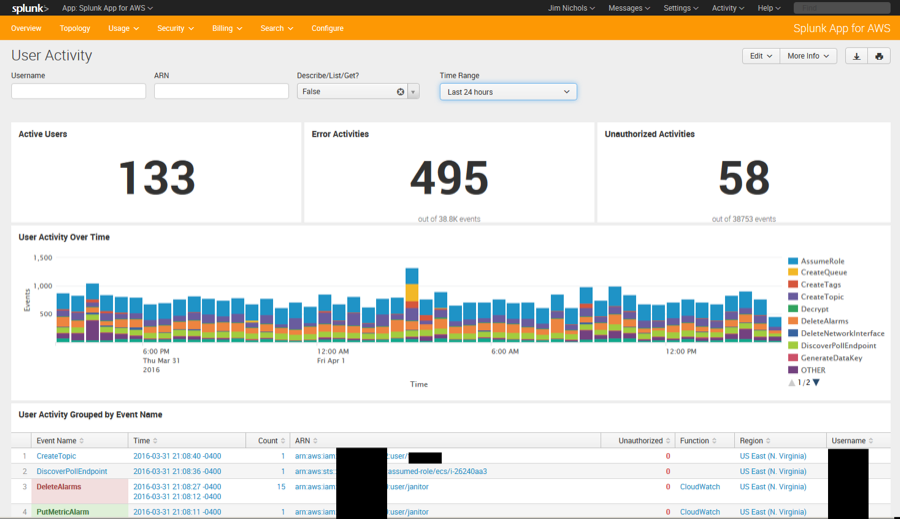 Excited about what you see? Want to learn more about how to gain visibility and better secure your AWS environment? Watch our webinar and then get started with our free cloud trial and free Splunk App for AWS.
Thanks for reading…
Praveen