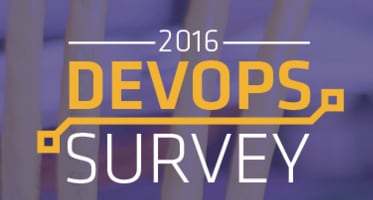 As confirmed by leading research, the adoption of DevOps is helping IT organizations deploy applications faster, have fewer outages and recover from them quicker. We are excited to be a part of the latest DevOps research and sponsor this year's State of DevOps survey. Our technology partner Puppet Labs, Inc., in cooperation with the DevOps Research and Assessment (DORA) group, founded by IT and development experts Gene Kim, Jez Humble and Nicole Forsgren is conducting the 2016 State of DevOps survey.
This year's survey explores the following areas:
The impact of quality and stability measures on the bottom line
The role of security and compliance in DevOps environments
The influence of DevOps practices on quality
The extent of containers' impact on IT performance
For more information on how you can use the Splunk platform to help improve the impact of DevOps-driven application delivery, check out the resources below:
The Splunk platform can help you simplify collaboration and enable rapid iteration by IT and the business. To get started, download Splunk Enterprise or sign up for Splunk Cloud.
Thanks,
Stela Udovicic
Sr. Product Marketing Manager
Splunk Inc.
----------------------------------------------------
Thanks!
Stela Udovicic