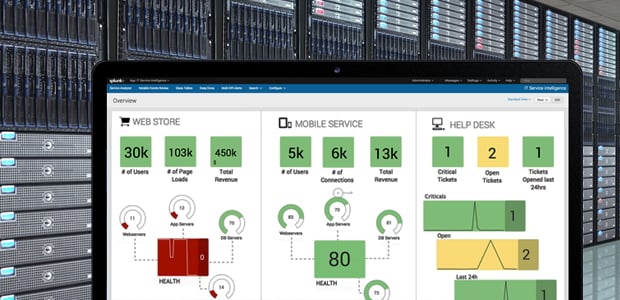 There is no better way to demonstrate the remarkable, impactful work we do at Splunk, than through our customers' success. When Splunk solutions help our customers achieve their objectives and become more efficient, effective and innovative organizations – we know we are doing our job right.
GCN recently spoke with Pacific Northwest Laboratory (PNNL) to discuss how their IT department overhauled the lab's entire customer experience with the help of Splunk IT Service Intelligence (ITSI). By implementing Splunk ITSI, PNNL is now able to manage the 400 gigabytes of data from 30 to 40 sources and about 13,000 devices through one single dashboard. According to PNNL, the Splunk ITSI software helped achieve the IT staff's two primary objectives; to better understand how operations are impacting customers and what can be done to proactively enhance the customer experience.
By gaining visibility and insights into the operational health and key performance indicators of its IT systems, PNNL can now quickly pinpoint problems to let IT managers fix them before they actually occur. Additionally, Splunk's ability to drive greater automation and remove routine tasks frees up the PNNL IT team to focus on more innovative, creative work.
As I told the GCN reporter, PNNL's need for a central, unified view into its IT operations is common in the federal government. The ongoing fragmentation of IT across different services, providers and technology creates restrictive data silos and a lack of visibility across the government. By gaining end-to-end visibility into all operations, organizations like PNNL are able to identify problems in real-time instead of spending valuable time combing through massive amounts of log data from each system. In turn, real-time visibility and contextual insights enable organizations and agencies to look into the future and better predict what's going to happen next.
Learn more about how PNNL uses Splunk ITSI and watch our customer success story.
Keep up the great work!
Andi