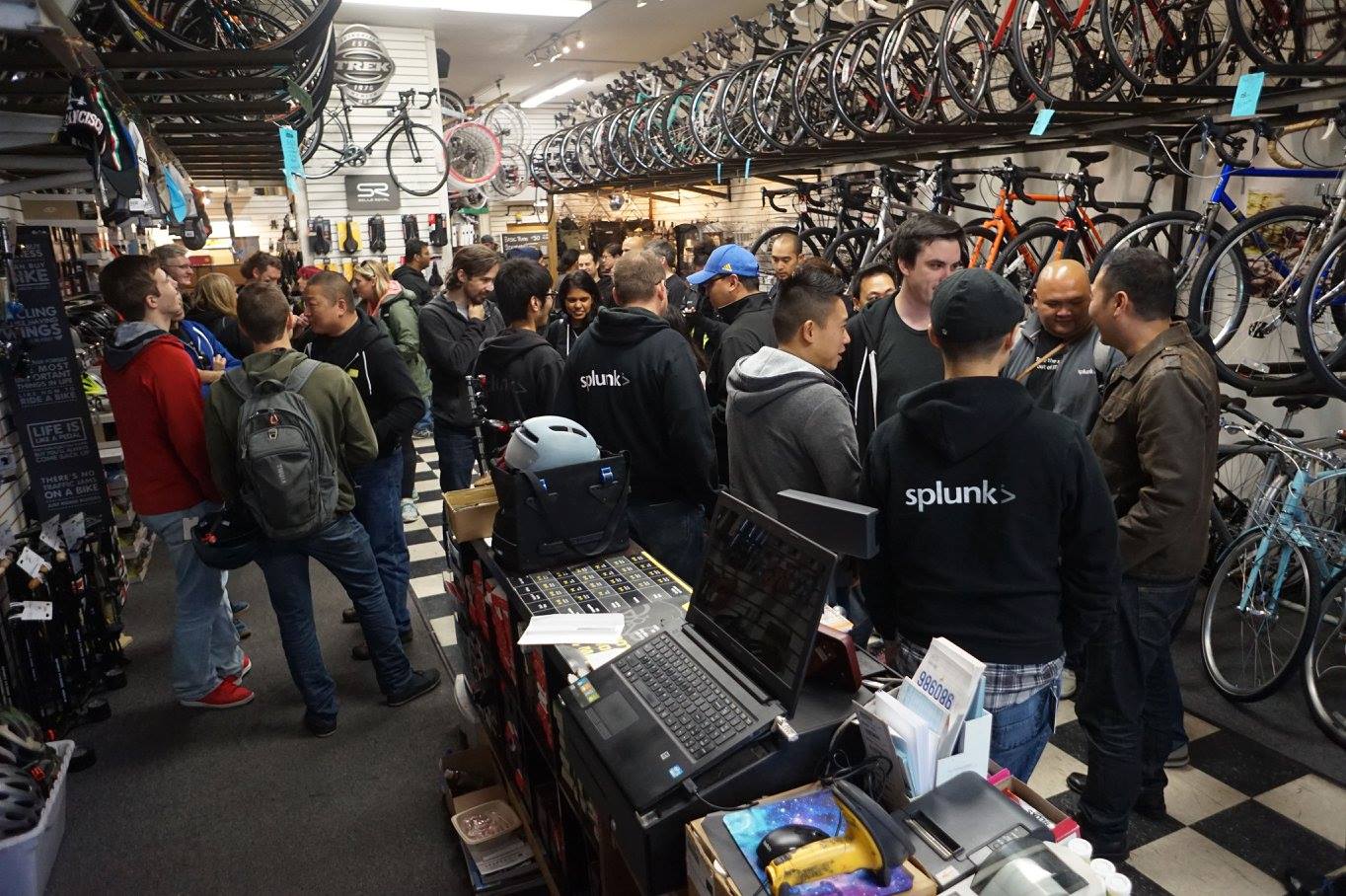 On Saturday, December 12th, SFPD held a community event where 5,000 K – 12 students were eligible to compete in an essay competition designed to promote "Peace on the Streets"; if you were a San Francisco Police Officer, how would you promote peace on the streets? Thanks to the generous donation of Splunk, two winners per grade were eligible to win a bicycle as part of the contest. In total, 26 bicycles and helmets were donated to the cause. The fun part for the Splunk team was the bike building activity that took place the previous day. Here we got a chance to work alongside Park Station – SFPD and an energetic local bicycle shop "Avenue Cyclery" to assemble all of the bikes.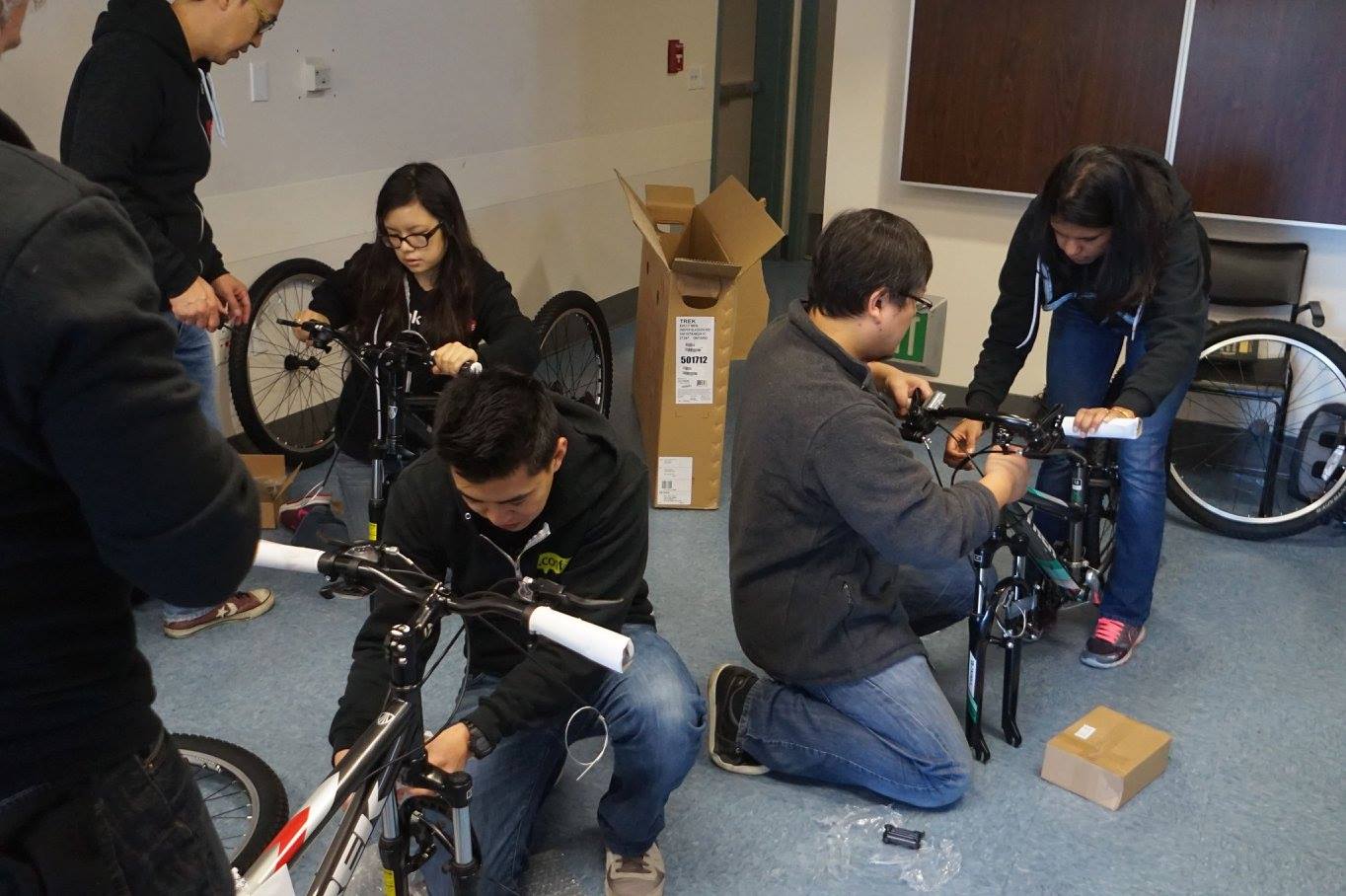 The event exceeded all expectations and being Splunk, we naturally had to build the bikes as quickly and safely as possible. To our pleasant surprise, Avenue Cyclery was impressed by the speed and quality of the bike builds!
The best was yet to come as the next day all twenty-six winning students and their families were able to meet the Park Station police, see the police horse squad, walk around the community service tables, watch a talented acrobat, and enjoy a great lunch provided by SFPD. Afterwards, the essay winners had members of the community read aloud a number of essay alongside the young writers to great applause from the proud families before being awarded a brand new bike! It is not often that we have the opportunity to touch the lives of young students, which made the event on that Friday and Saturday extra special.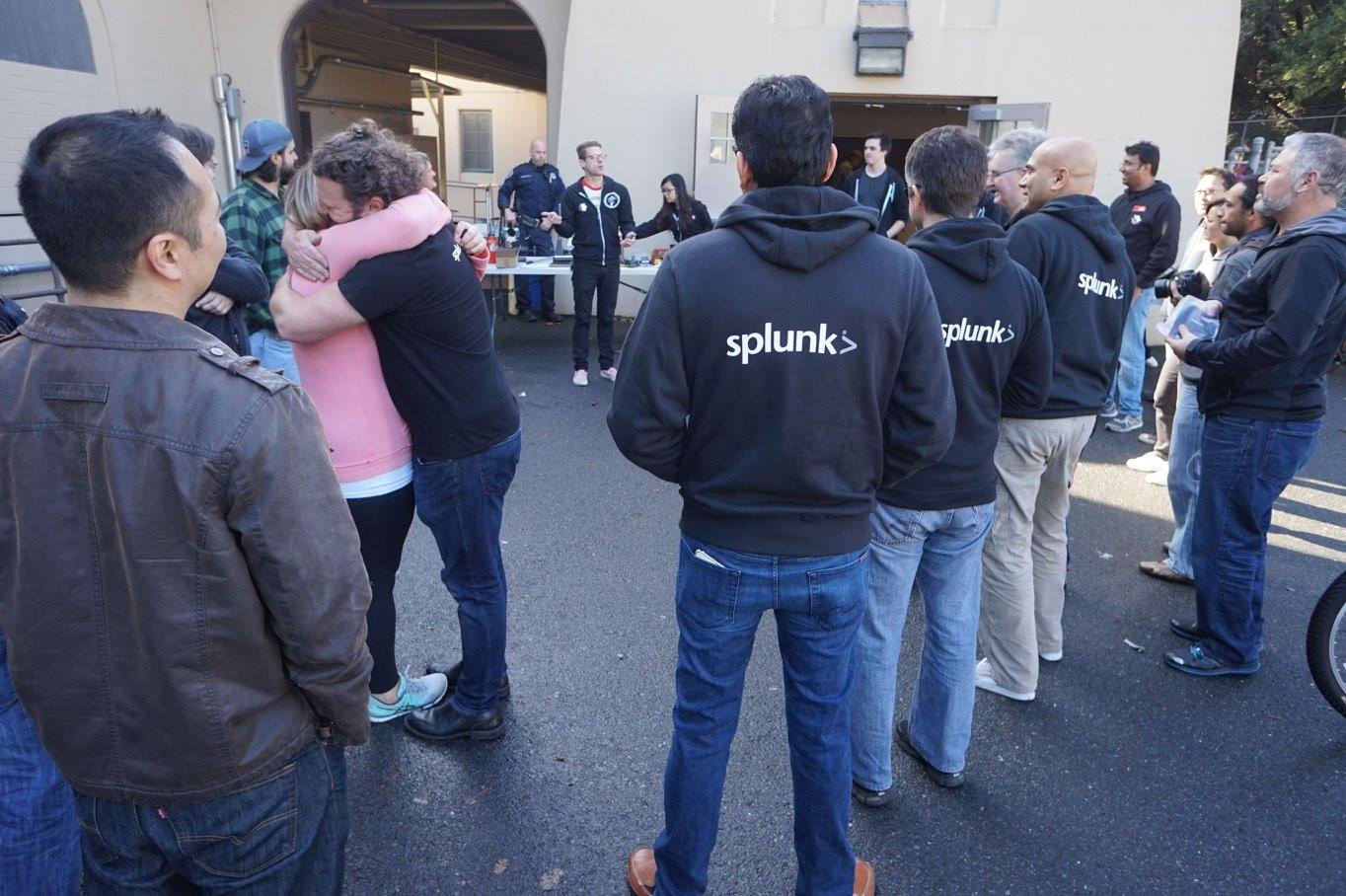 Declan Morris,
CIO
Splunk Inc.