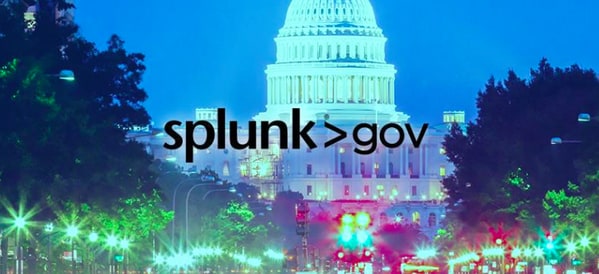 Looking back on 2015 – I see a year marked with key milestones, important accomplishments and impressive growth throughout public sector.
For us, one of this year's highlights was our inaugural Splunk GovSummit in Washington, D.C. in October. The event brought together more than 1,000 government and industry leaders, as well as Splunk technology partners, to discuss the latest advances and trends in public sector around data analytics, IT, cybersecurity and cloud. With thought-provoking speeches from Teresa H. Carlson, Vice President of Worldwide Public Sector for Amazon Web Services and former joint leader of NSA and U.S. Cyber Command General Keith Alexander, as well as interesting industry panels and breakout sessions – the event was a resounding success and I am already looking forward to GovSummit 2016.
While cybersecurity was one of the most widely discussed topics of 2015, an important takeaway for many GovSummit participants – including myself – was that security is just one of the many challenges analytics can help agencies address. Compliance, IT operations and application management are just a few of those other areas. At Splunk, we are working tirelessly to help government take its data and analysis capabilities to the next level.
As we have all witnessed this year, the amount of data produced and collected by agencies is astounding. This is largely the result of the continued growth of the Internet of Things and number of connected devices, sensors and other machines, which will only increase in 2016. Deciding how to handle and leverage all of this data is a challenge for departments across agencies at every level of government. With data only becoming more important, we are seeing government CIOs starting to turn to comprehensive solutions to support enterprise operations.
Another important step we've seen in public sector, as well as on the corporate side, is IT leaders being included more in organizational and strategic planning. Splunk's CTO Snehal Antani talked a lot this year about CTOs and CIOs finally earning a seat at the executive table, and this shift has had a positive impact in both private and public sector. Today's technology plays a critical role in supporting the mission and protecting government agencies, and it's likely that tomorrow's technology will have an even greater role.
This year also taught us that bringing together government and industry is becoming increasingly important. Public and private sector face similar challenges so it is critical that the two sides continue to share and learn from each other. Our collaboration with NIST's National Cybersecurity Center of Excellence is a great example of how government and industry can work together to address cyber challenges of national importance.
It has been an exciting and rewarding year for us and I can't wait to see what 2016 has in store!
Finally, I want to thank all of our customers and partners who have contributed to this great year. It has been an absolute pleasure working with all of you.
Have a wonderful holiday season and a happy new year!
Cheers,
Kevin
Kevin Davis
Vice President, Public Sector
Splunk Inc.