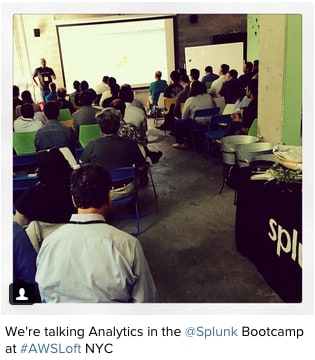 AWS Summit season has come to a close. San Francisco. London. Sydney. Paris. Berlin. Amsterdam. Chicago. New York… the list goes on! Splunk had the opportunity to participate in 12 cities worldwide!
What did we learn?
AWS continues to invent and innovate, announcing new services for budgeting & forecasting, building server-less applications, deploying and managing APIs, VPC flow capture, and intuitive machine learning.
It is clear that many of our customers continue to invest in AWS as a priority IT initiative and are using our Splunk for AWS App to help visualize security posture, compliance activity, and AWS resource changes. These projects are no longer part of shadow IT but are transformational programs creating agility and efficiency while reducing the overall cost and risk of running IT.
Splunk has a big role to play with AWS and our joint customers. We are transforming our own business by going "all-in" with AWS and look forward to sharing our successes with those who are about to embark on the same journey.
Splunk announced global availability of Splunk>Cloud and was included as a launch partner for the new AWS Security Competency. Other highlights included:
Splunk Chief Security Evangelist, Monzy Merza participated in a popular Cloud Security Panel at the AWS Public Sector Symposium 2015 – Washington, DC. .
Hunk Analytics for Amazon Elastic Map Reduce (Amazon EMR) was introduced at the AWS Big Data Workshops at the AWS Summits in Chicago and New York as well as creating a new quick-start guide for new users.
Splunk is now part of the newly launched AWS SaaS Partner Program and contributed an AWS blogpost on the success we have enjoyed as an Advanced Technology Partner in the AWS Partner Network and ISV partner.
Finally, no launch series is complete without some new Splunk swag – our Splunk>Cloud T-shirt was released with the new tagline "You Bet your Sweet Saas."
What is next?
Summer isn't over yet and there is more to come from Splunk and AWS. We are entering a limited beta for our new Splunk Technology Add-On (TA) for AWS and will be incorporating support for VPC Flow Logging!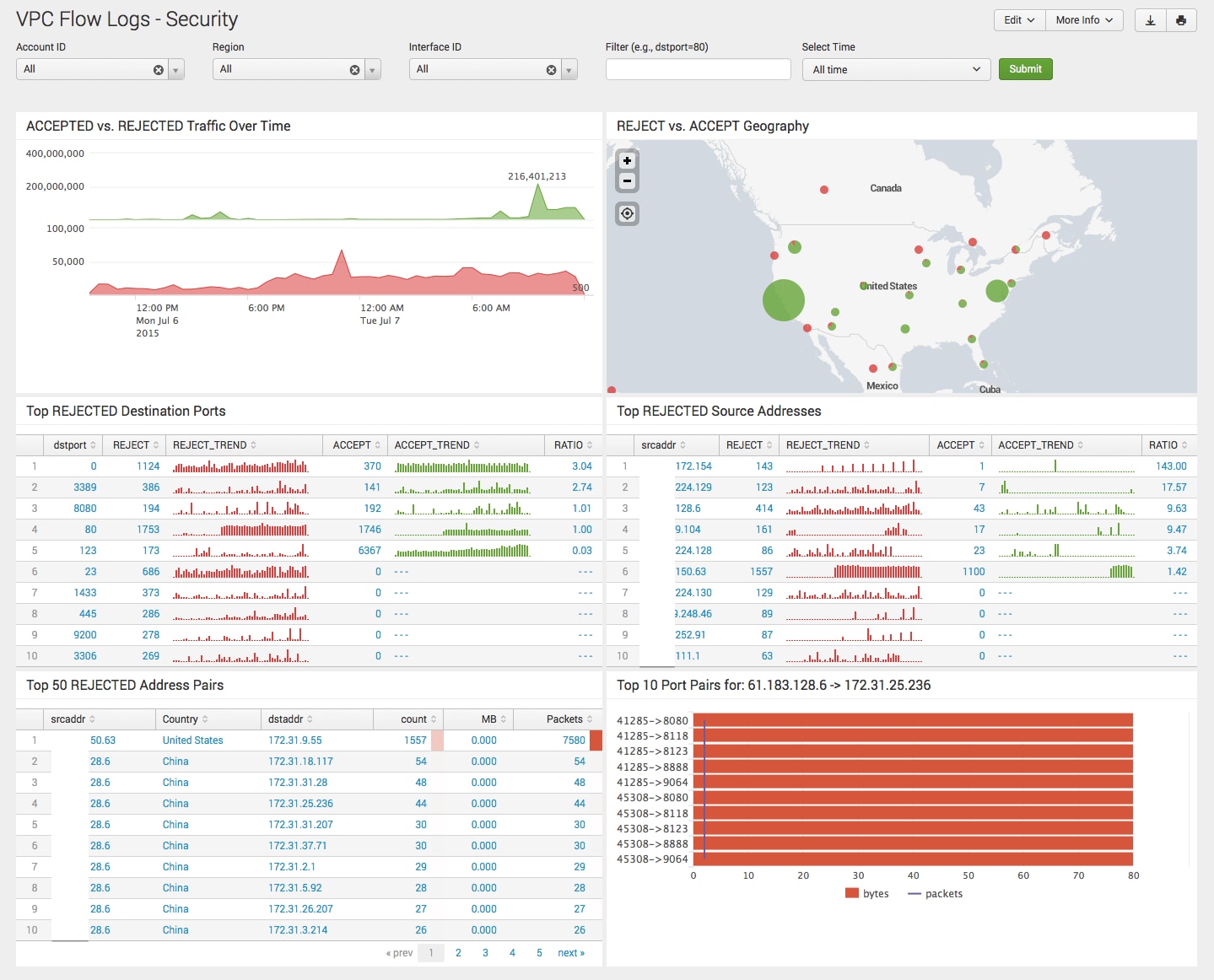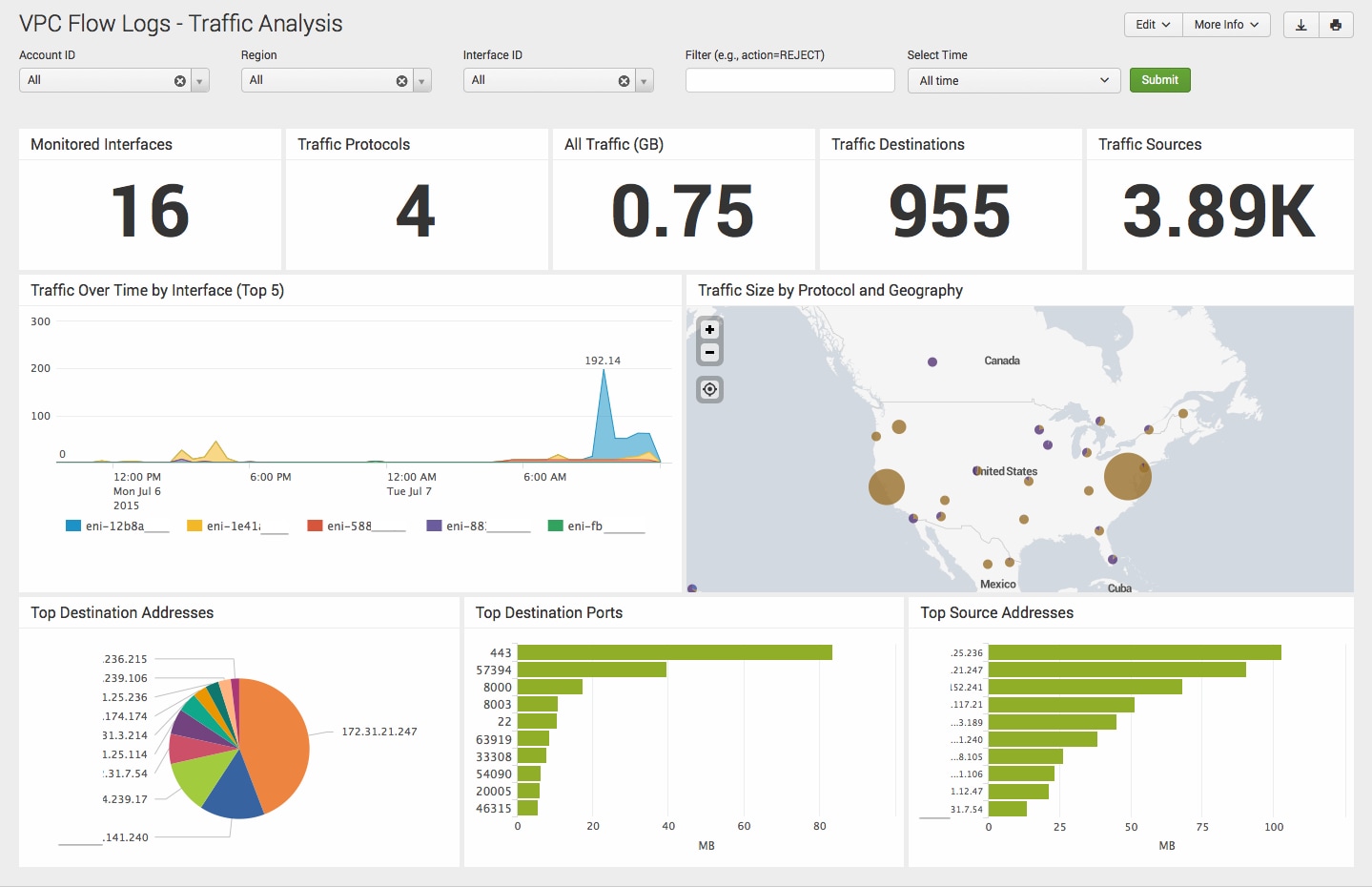 @jeffbarr does a great write-up on this powerful new data source on the AWS Official Blog.
Stay tuned as Part 2 and 3 of our AWS Summer are underway!
Thanks,
Tony Bolander & Dritan Bitincka