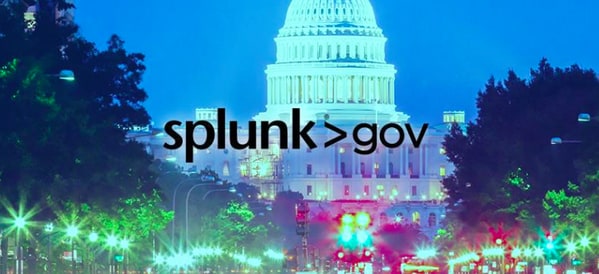 Earlier this month, we sponsored a GCN-hosted webcast, IT Operations by the Number. We were three presenters in total and I had the opportunity to provide Splunk's perspective on the matter. Defining the proper metrics can lend agencies with information for smarter decision making about their IT investments. Here are some insights from each presenter, including some key takeaways from my presentation.
U.S. Census Bureau Insights
Nancy Potok, Chief Operating Officer of the U.S. Census Bureau, kicked off the conversation by explaining some of the implementation challenges agencies face when it comes to IT operations. Nancy talked about how implementing changes within an organization's IT structure is a multiyear effort that involves a combination of factors and a clearly defined plan of execution to be successful. Additionally, she pointed out that there needs to be a cultural shift in organizations to get people to report risks. There is a belief in some organizations that the government punishes people who come forward about risks within the network. She expressed the need for leadership to help employees, rather than intimidate them. In addition to buy-in from the top, she discussed the importance of embracing a bottom-up governance as another component to a successful IT implementation strategy. This is necessary in order to understand the structure of how the organization is managing data, which is critical as key decision makers implement changes to their IT infrastructure.
Social Security Administration Insights
Bob Nicholson, Director of Technical Operations at the Social Security Administration (SSA), followed Nancy's presentation with some best practices to successfully build value in your organization through collaboration. To extend the impact programs, he recommended you start with establishing and generating valuable metrics within your IT environment. By pairing the right data sources together, you can remove redundancies and gain immediate efficiencies. Bob also spoke about the importance of identifying potential gaps in your network, as well as areas for improvement. Sometimes agencies can get what they need from Commercial Off-The-Shelf (COTS) solutions in the open market. However, before you get wooed into purchasing any IT solutions, your leadership needs to understand the scope of your organization's data and your objectives—not every metric will represent the entire picture. Preparation goes a long way and by setting roles and responsibilities ahead, knowing who your stakeholders are and understanding the visibility you need to provide them, your organization will be ready to start paving an IT path toward excellence.
Splunk Insights
Following Nancy and Bob's presentations, I spoke about Splunk's platform and how it can support IT operations planning and implementation. With the proliferation of technology such as virtualization, mobile and Cloud, finding root cause or gaining visibility in siloed dynamic environments increases complexity. Organizations need to shift to a more modern approach to monitoring operations – one that can accommodate the demands of these megatrends. These modern approaches should provide enterprise visibility to help find the needle in the haystack quickly, identify and monitor issues before they ever impact customers and provide operations the visibility it needs across technology and monitoring silos.
Splunk software is a highly versatile and scalable platform that enables IT practitioners to look at their data center across physical, virtual, cloud and mobile environments. It provides a simple interface to search billions of events in seconds with real time visibility of results. This not only helps to find the needle in the haystack more easily, but provides the ability to ask questions of your data that you or your vendor may not have previously anticipated. Additionally, it provides end-to-end visibility across the enterprise. This helps administrators find and fix problems faster, share data across teams and silos and unify operations across the data center. With this unified visibility, you can eliminate finger pointing, resolve issues faster, improve operational efficiencies and break down operational silos.
Participating in this dialogue with Nancy and Bob was an exciting experience and I look forward to continuing the conversation in the future with other thought leaders. If you missed out on the fun, the GCN webcast is available online until August 6, 2015. For more insights on how Splunk addresses IT operations management, register for the upcoming webcast on May 28 that is part of our Do You Know Splunk? webcast series, sponsored by Carahsoft.
Thanks,
Priya
Priya Balakrishnan
Product Line Manager, Splunk