One of the things I always try to remember in our über fast-moving world is that the journey is often so much more valuable than the destination. Whether it's a road trip, raising kids, or launching a new product, I try to remind myself to soak in all the goodness along the way. At Splunk, we have a destination: To make machine data accessible, usable and valuable to everyone—no matter where it comes from. But, there's a lot that takes place between here and there – and I'm thrilled to be on the ride.
Customer adoption is a key part of us getting to our destination, which is why I'm so excited that we reached another milestone on the cloud journey by launching Splunk Cloud internationally last Wednesday, made possible through our strategic partnership with Amazon Web Services (AWS). Now, customers in the US, EMEA, and APAC regions have the opportunity to experience Splunk Enterprise in a software-as-a-service (SaaS) model through nine regional AWS data centers.
As a company, we've kept a close eye on the industry and the exponential increase in cloud-first strategies among businesses worldwide and it became clear that customers were ready for a cloud-based version of our award-winning Splunk Enterprise software. We launched Splunk Cloud in the fall of 2013 for the Americas and have never looked back. It's been exciting and humbling to witness the growth of Splunk Cloud along the way. We see a shift in the mindset of our customers – they're increasingly embracing what the cloud can offer and are looking to access Splunk Enterprise as a cloud-based service.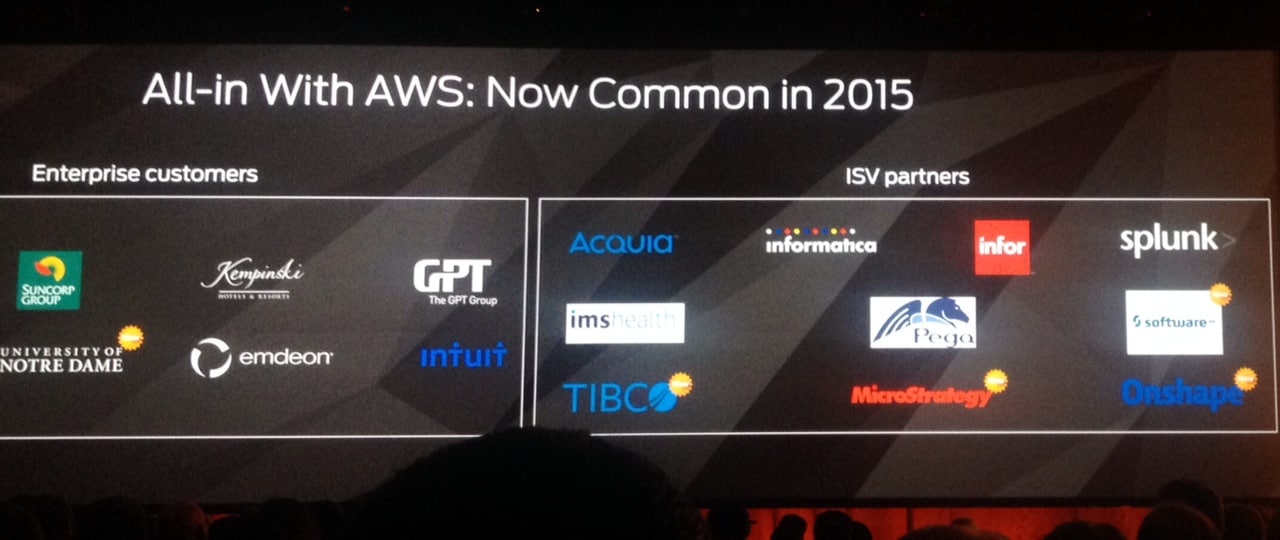 With international availability, customers can now take advantage of 'clouds without borders.' In fact, Werner Vogels, chief technology officer of Amazon.com, took the stage at the AWS Summit in London and announced that, "cloud is the 'new normal.'" He then revealed a slide showing logos from more than 80 prominent enterprise customers across more than a dozen verticals – many of whom are shared customers between Splunk and AWS. This was a validating message for me and my team at Splunk, and it got even better when Werner publicly announced the international availability of Splunk Cloud adding that he believes companies like ours truly support cloud adoption and deployment.
It was an honor to be mentioned in the AWS keynote and to be positioned alongside other innovative organizations enabling the cloud, solidifying that the relationship between Splunk and AWS. In a world where every organization has a cloud strategy, it's essential that customers are confident their workloads will be secure and reliable. Splunk delivers this confidence by providing security and operational visibility, and thereby facilitates their move to the AWS cloud.
Now, with international availability through AWS, we can offer the best of both worlds to customers that need a reliable and enterprise-ready cloud service to make their machine data accessible, usable and valuable. And, we're making the journey to the cloud a little less daunting because Splunk Cloud can provide centralized visibility across cloud, hybrid and on-premises environments with all the benefits of SaaS. I cannot wait to see how the 'new normal' continues to impact our solutions, product development, and the mindset within the industry, and where it takes us as we move toward our destination. Yes, the journey continues…