Having been at TechUK's Public Sector 2030 event last week and having completed my online tax self-assessment recently (just in time for the deadline of 31st January), digital government services have been on my mind the last few weeks. So it was quite timely that Splunk in the UK started the year with some good news. Splunk is now part of G-Cloud 6 and the UK Government's Digital Marketplace. We have some great public sector customers in the UK and being part of the G-Cloud was an obvious choice. You'll be hearing a lot more about some of the public sector customers using Splunk and getting the benefits from Operational Intelligence over the next weeks and months. The team has been working hard on the submission and we found out last week we've been awarded a place.Clearly, the way government buys technology is changing and this is reflected in the GSA in the US and G-Cloud in the UK.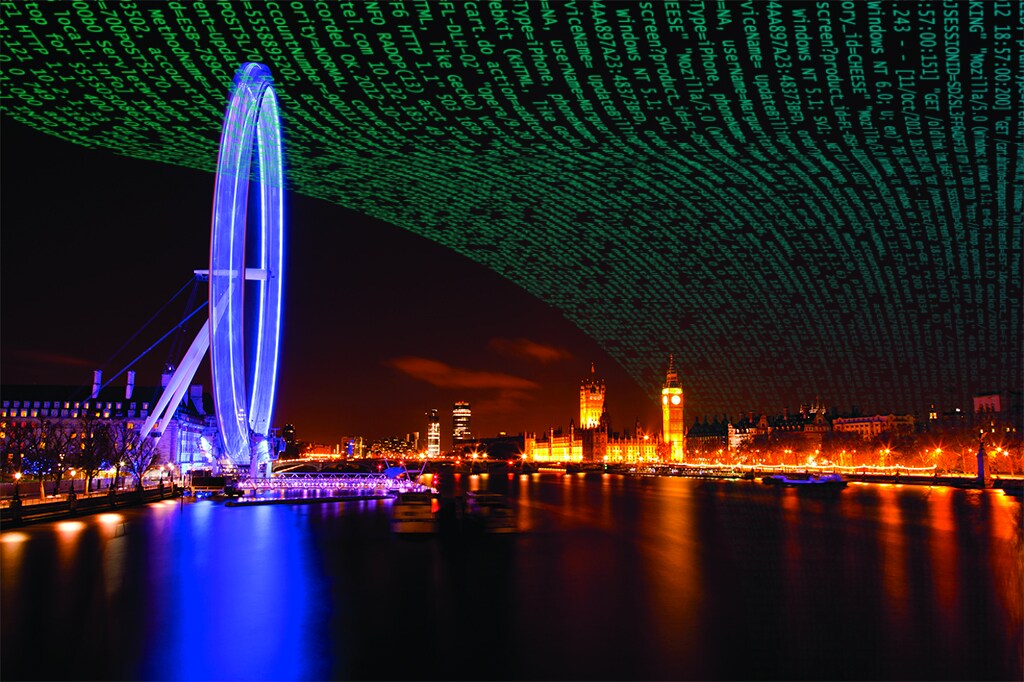 The idea of making procuring the right software easier and having a cloud based digital marketplace is a good one. I've presented at a few of TechUK's events and been lucky enough to be on a couple of panels including a two with Paul Maltby (the Cabinet Office's Director of Open Data and Government Innovation) and the commitment to change is more than just saying the right things. The question of open government data is probably for another blog post but my (very brief) point of view: great idea and already well established but needs to be more real time for more impact.
If you don't know Splunk already, our software takes machine data (and there's often a lot of different kinds of it, moving quickly, which can make it a big data problem) and turns it into real-time Operational Intelligence. Machine data includes log files, network traffic, data from an API, mobile app information, call records, sensor data, streaming application information, etc.
You can read in detail about the Splunk offering on the Digital Marketplace. It really breaks down into five main use cases that we've seen across our UK public sector customers:
Effective operations of government IT (network, hardware, storage etc.)
Managing the wide range of applications that public sector organisations have adopted (both cloud and on-premise)
Securing government services, information and prevention of attacks and making sure compliance and regulatory demands are met.
Business analytics including big data, IT operations and security analytics
Getting the value from sensor data from transport, buildings and other national infrastructure under the banner of The Internet of Things.
Currently Splunk Enterprise (our flagship product) is being used by a number of government departments for a number of different use cases including:
Splunk as an operational store for ensuring a mission critical backbone of a key government project
Securing a government agency from attacks on national infrastructure by using Splunk as a security intelligence platform.
Analytics across a number of very large data sets for one of the government's largest online applications
Ensuring the effectiveness of a high profile citizen self service tool through IT operations analytics
We also have a derivative of Splunk Enterprise called Hunk, which allows you to perform data analytics on Hadoop and NoSQL data stores. If you're using either of those technologies for big data then you can just point Splunk at your existing data and start searching, asking questions, creating alerts and creating self-service analytics, reports and visualizations. We've made Splunk very easy to try out and get started. You can download Splunk for free and it takes about 5 minutes to install and get started. You can find all our documentation here or there is a free eBook here. We have around 600 apps for Splunk (most of which are free) that you can easily use with Splunk for technologies such as Cisco, VMware, Unix, Microsoft etc.
We're also delighted that two of our key partners in the UK public sector, Somerford Associates and Accumuli Security Networks, have also been successful in joining the framework; both companies have included Splunk and their domain expertise as part of their product portfolios. Somerford brings expertise in Splunk for IT Operations and Accumuli brings experience and best practice in Splunk for Security.
We'll be telling more of the UK public sector customer stories over the next few months. If you're responsible for IT or application delivery in a government department, a security or compliance specialist in public sector or you need to deliver some flavour of business analytics – have a quick look at Splunk on the Digital Marketplace and see if it makes sense. The chances are there is already a government department using Splunk in the UK for a similar use case. In one hour you'd be surprised what value you can get out of your data and Operational Intelligence.
As always, thanks for reading.