Yesterday marked an important next step in San Francisco's Open Data journey.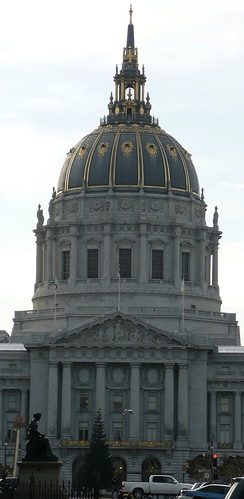 Back in October, through cooperation with President David Chiu's office, Mayor Lee's new Office of Civic Innovation submitted a revised Open Data ordinance to the Board of Supervisors.
This legislation was scheduled for review yesterday, Thursday, March 28th at 10:00am, before the Government Audit and Oversight Committee. The proposed legislation would allow the City to appoint a new Chief Data Officer (CDO) and would compliment the CDO position with department-level Data Coordinators throughout the city.
Jay Nath, the City's Chief Innovation Officer who has been leading this effort, in addressing the Supervisors Thursday described open data as "Machine readable raw data sets freely available to the public" and added that, "we are stewards of this data for the public."
I was excited to attend and speak on behalf of Splunk at the Government Audit & Oversight Committee hearing in favor of the Mayor's Open Data Ordinance. One of the major goals of Splunk4Good is to advocate and evangelize the use of data for social good. As an extension of that goal we are always happy to work with the community to advocate for the democratization of data.
There was an incredible showing of support for this legislation at this meeting from the private, public and nonprofit sectors. In addition to Splunk, there were representatives from Google, GAFFTA, Code for America, Appallicious and several offices of the City of San Francisco. This collective support speaks to the power of open data to positively enable cross-sector collaboration.
I can report that the Government Audit and Oversight Committee voted to recommend with full support the Open Data legislation to the full Board of Supervisors. The next step will be for the Board of Supervisors to review the ordinance and then the city can appoint a Chief Data Officer. This appointment would make San Francisco one of the first cities in the nation to have a CDO and creates an opportunity for leadership.
Kudos to Jay Nath, the City's Chief Innovation Officer, who has done an excellent job championing this effort, to Code for America, an incredible technology nonprofit here in SF doing incredible open government work and to everyone else contributing in the community.