"Put 40 students in a room, give them Splunk with some data sources and see what they can come up with", suggested Lord Lau.
"Aye aye Chief", I replied meekly. In front of Lord Lau, you have only one choice, and that is to take all these tasks with stride.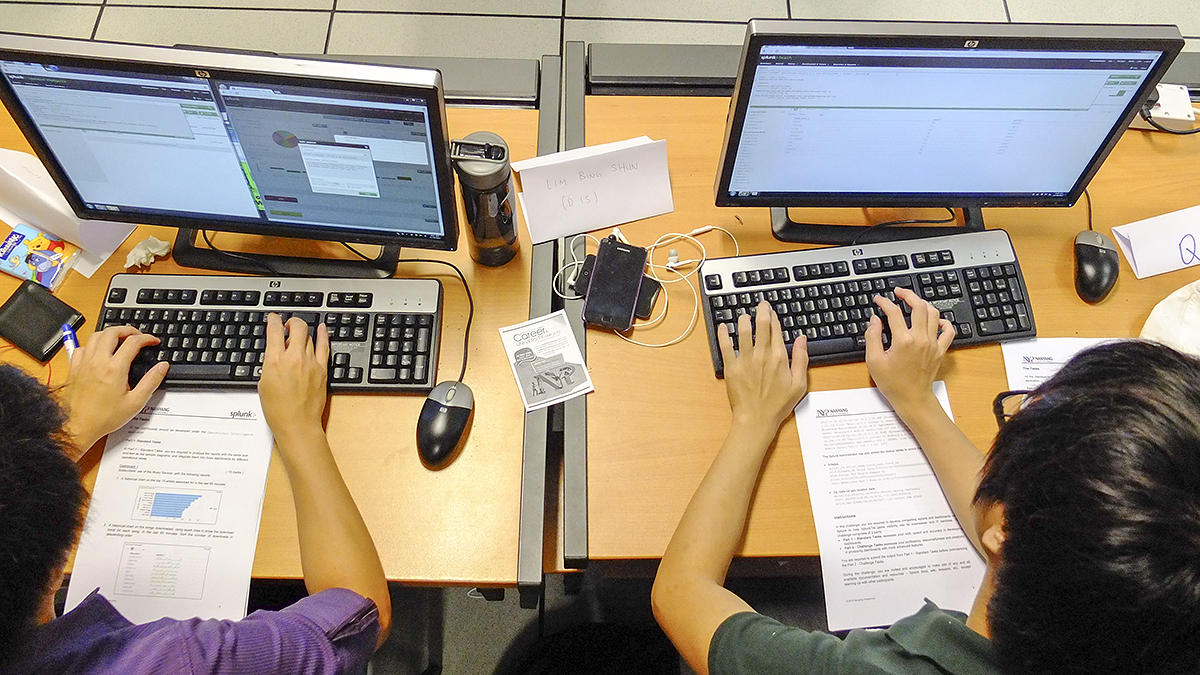 And so this was the beginning of a series of collaboration with Nanyang Polytehnic in Singapore to promote the awareness of machine data and Splunk as the platform for operational intelligence. The NYP (Nanyang Polytechnic) and Splunk team sat down and deliberated on the format of the competition, the type of questions, the type of data sources as well as the pre-preparation work that have to be done. Some of the pre-preparation work includes conducting a two half-day training crash course for the students on how to use and search using Splunk.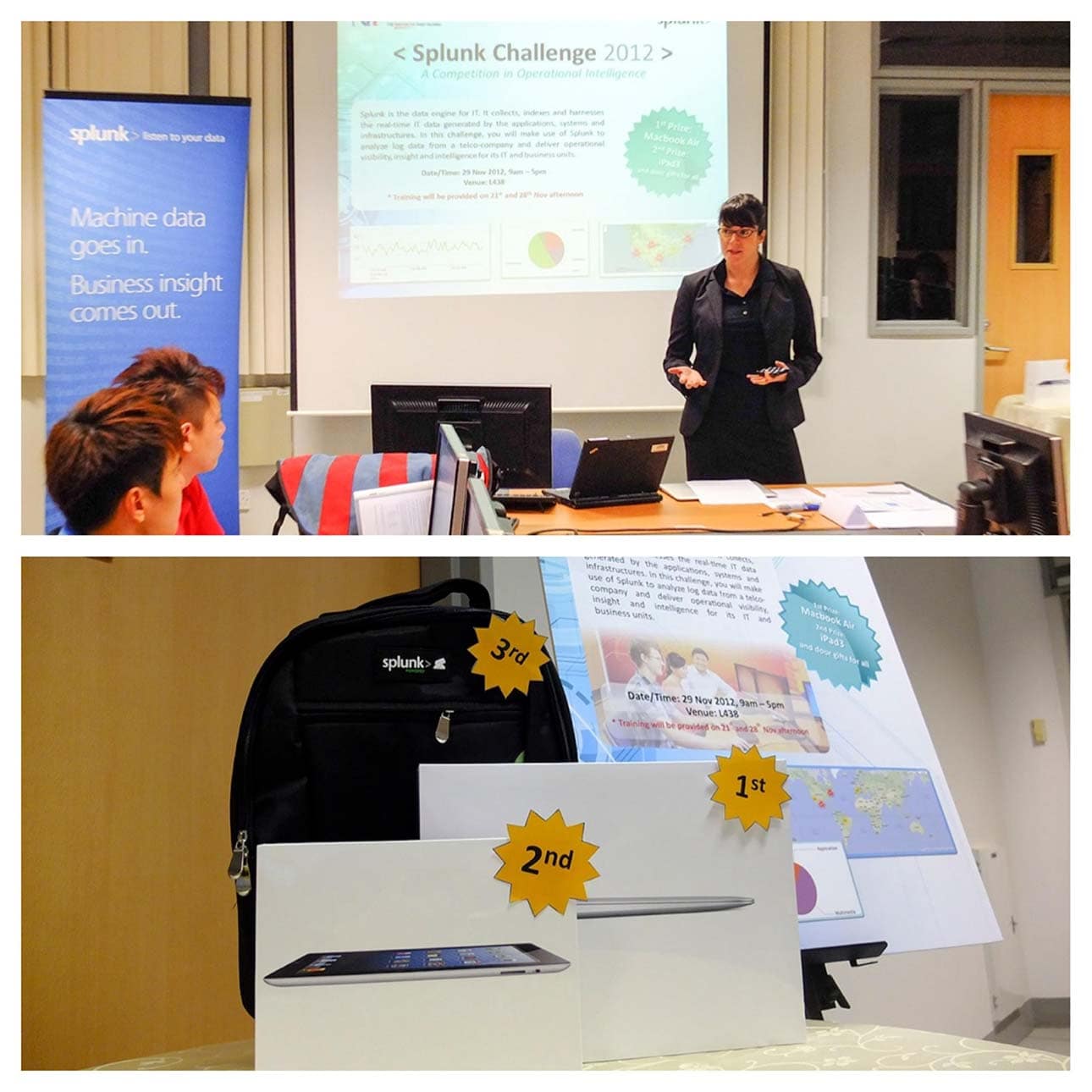 We were also excited to have Erin Sweeney who is our Community Director to pop by Singapore to grace the event. Since it's her first visit to this country, I was doing my usual part to be a graceful host and had an ad-hoc education tour with her on the many rules and regulations and penalties and things one should not do in this country, including not tying one's shoelaces before crossing the road. Just kidding…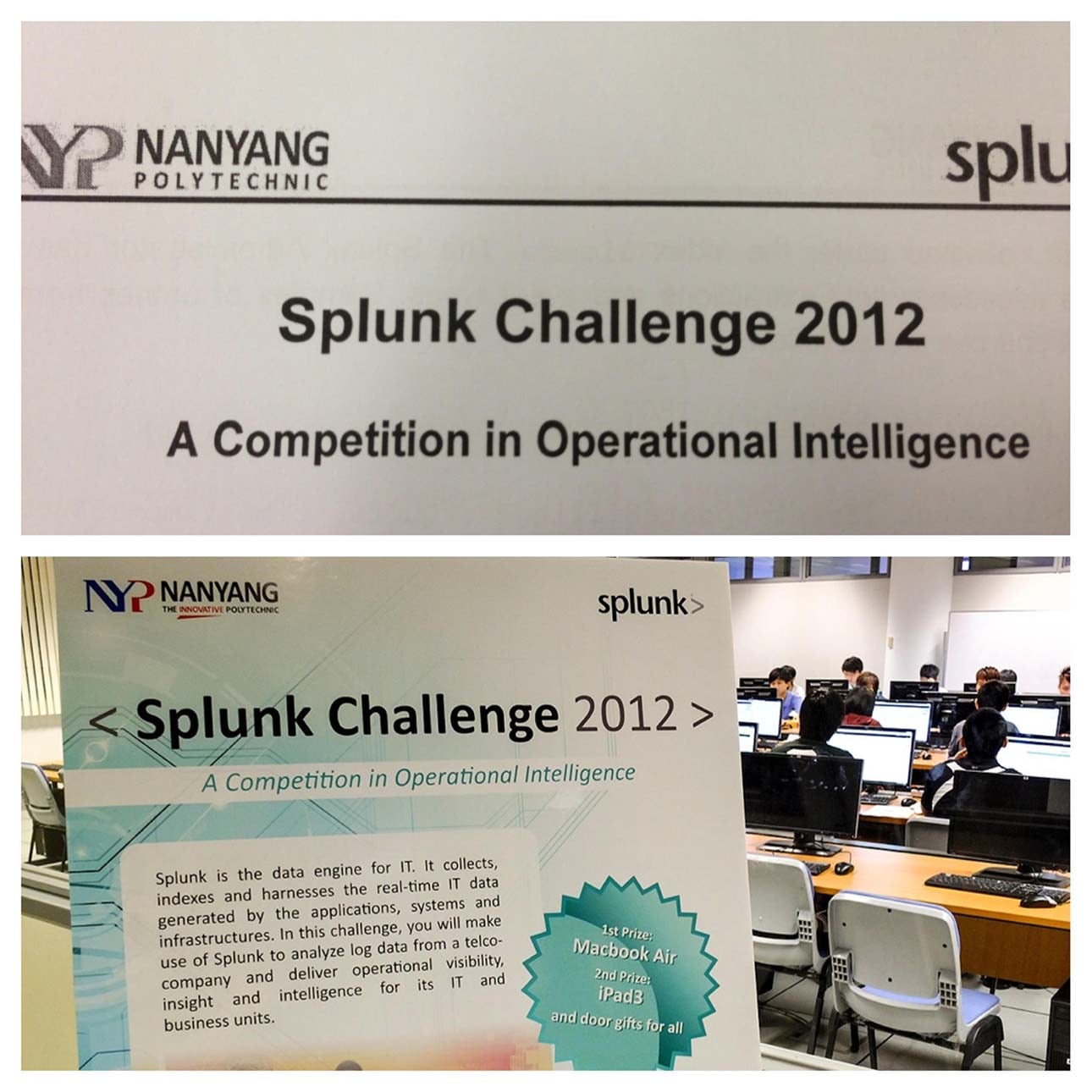 We could feel the intense in the air once we stepped inside the institution. Every student is hungry to showcase what they know about Splunk and a larger growl came from the fact that the prizes were attractive. These are just the little things we could do to entice the students to perform their best. After all, to learn and to be rewarded is probably the best thing that can happen during school life.
The competition is broken into two sections, and tests the students on these aspects:
Part 1 – Standard tasks – to assess the students' skills, speed and accuracy in developing Splunk dashboards.
Part 2 – Challenge tasks – to assess their proficiency, resourcefulness and creativity in producing dashboards with more advanced features.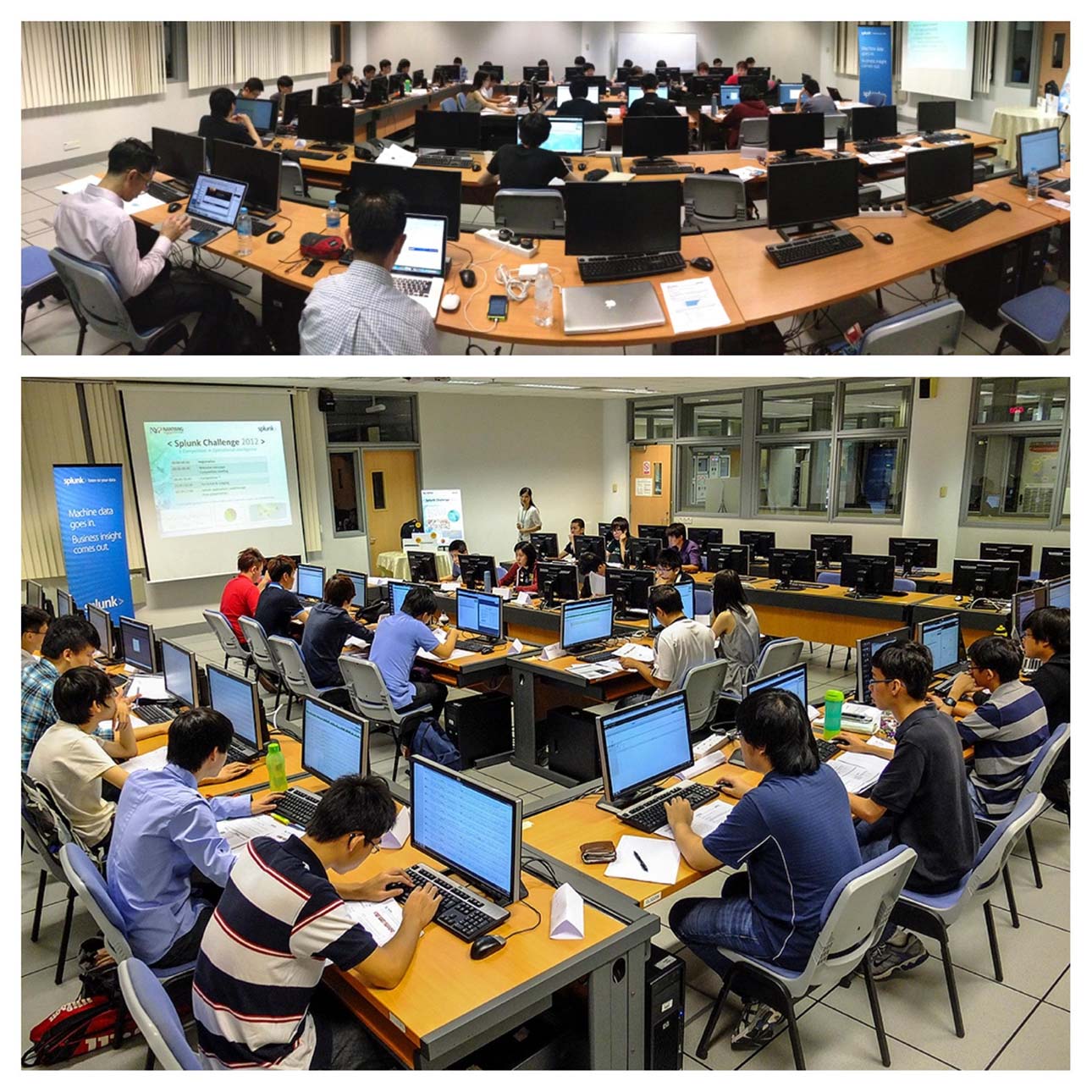 Some of the students are in their Final Year, and were actually attached to various companies during this period and had to apply leave from their respective companies to take part in today's competition. Talk about passion…
The fastest student finished Part 1 in just over an hour, a feat that would bring many experienced Splunkers to shame. I am humbled by these students, as it clearly showed the level of understanding they possess as well as the excellent quality of curriculum delivery by the lecturers.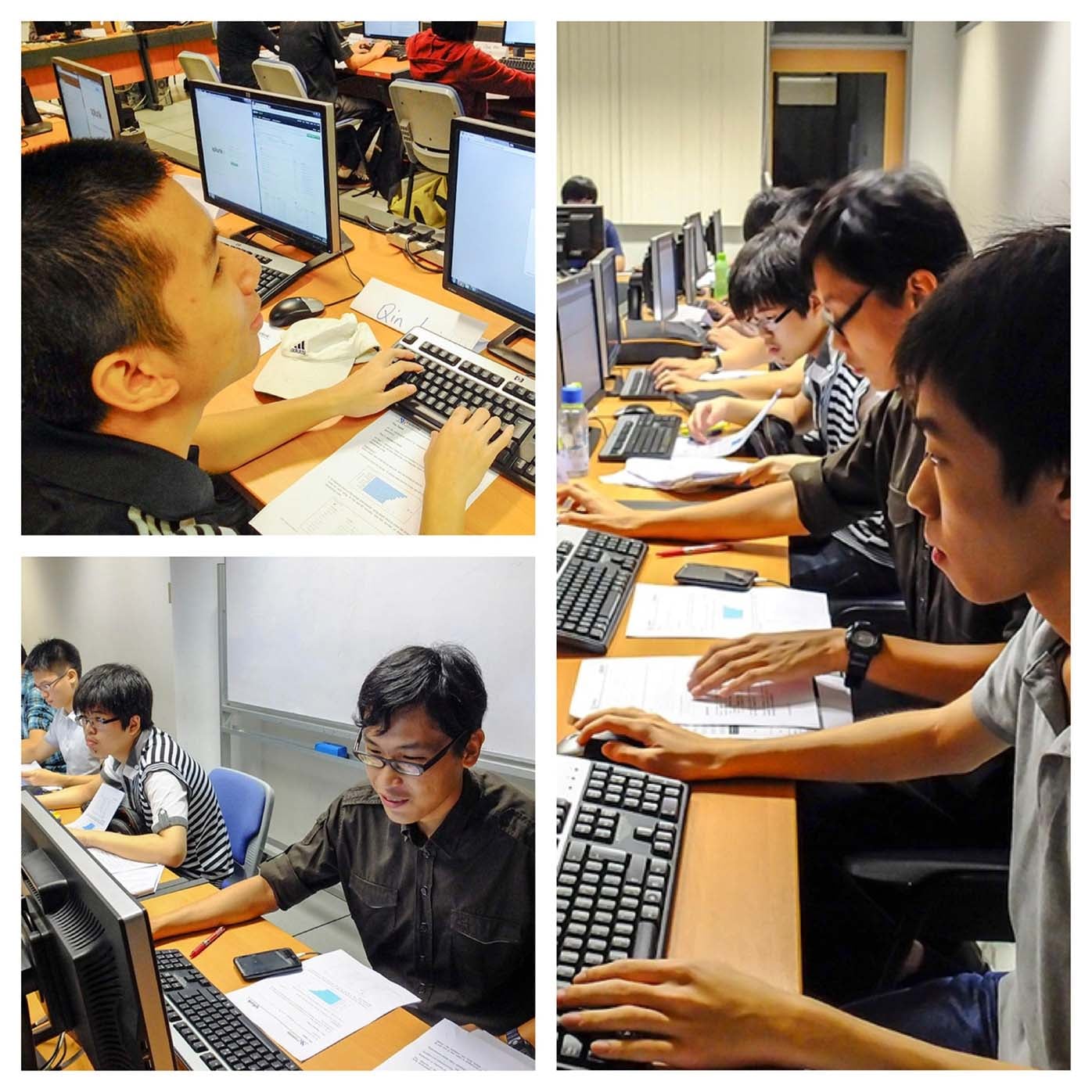 Congratulations to the winners, and hope they enjoy their prizes. As for the rest of the students, you guys are really awesome. Excellent job, and happy Splunking in the future.
It was a concerted effort from all the parties involved, and really kudos to the NYP team as well as our usual suspects from the Splunk marketing team and my local Splunk colleague Mr Loo, where without him I would say this event would not be possible at all.