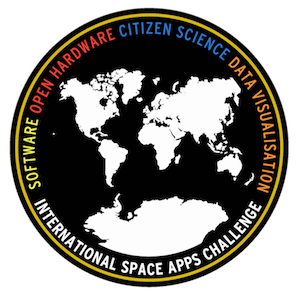 Splunk is super excited to be a sponsor of the International Space Apps Challenge happening this weekend at TechShop in San Francisco!
The event is a 2 day codeathon that will bring together citizens motivated to solve current challenges in space exploration. The fun is not just limited to SF, the Space Apps Challenge takes place on all seven continents – and in space!!
Read more on the Space Apps site, but here is a quick summary of the event format:
Individuals will collaborate with others by forming teams focused on solving a particular challenge. The teams compete with other teams around the world to utilize publicly available space and data to design innovative "solutions" to a pre-determined series of global "challenges."
Splunker Nimish and I were brainstorming around cool Splunk apps you could build. Check out his idea for Monitoring Near Earth Objects for trending and predicting the wrath of impact and also an idea around Monitoring Star Luminosity.
Interested? I think there are still a few spots left, so register ASAP!
Splunker and TechShop member Andrea Longo will be representing Splunk at this event all weekend. Say hello and ask Andrea for a Splunk t-shirt or even a little help building a Splunk app!
Special thanks to @JohnnyDiggz and GWOBorg for connecting Splunk with this event.
Splunk is committed to giving back to the technology community and contributing to the sustainable development of society by supporting innovative projects just like this. For more information on Splunk>4Good, email me or ping me on twitter @xty.